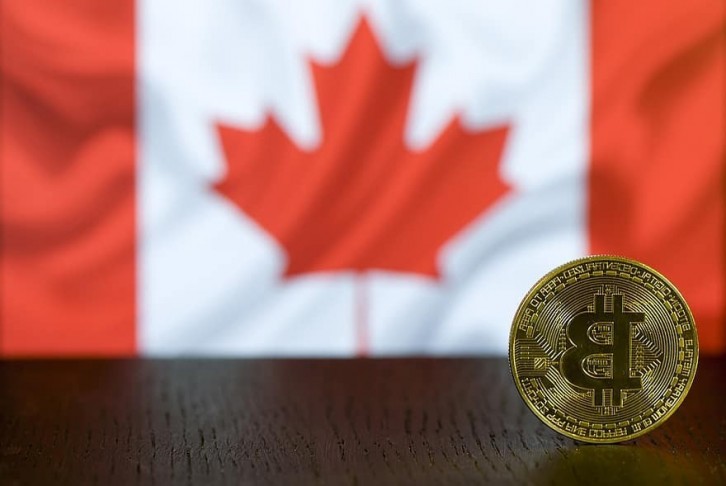 Northern Touch: How Accepting is Canada of Cryptocurrencies?
Dec 8, 2020, 5:28PM
Brought to you by JackpotCityCasino.com
Despite Bitcoin reaching over CAD $25,000 during the Coronavirus pandemic, many Canadians are still unaware of where and how to buy Bitcoin.
This is because of a general skepticism taken by the government and major businesses, with them reluctant to take cryptocurrency seriously.
One industry that is half-way to accepting cryptocurrency is online casinos. On the one hand, you have major players like Canada's JackpotCity online casino, who has one the best selection for online slots and live poker games but do not currently accept Bitcoin. On the other hand, there are several fringe online casinos who are accepting Bitcoin and Altcoins. The issue is that many Canadian players find these fringe casinos as risky, or not legitimate.
This sums up many other industries, too. It's a handful of smaller merchants trying to gain exposure by accepting crypto, whilst the market leaders snub their noses. There is a small pool of companies that do accept Bticoin, such as Toronto's Grossman's Tavern, Steamrollers in Vancouver, Stretch Yoga, The Tech Guys and TheTaxMan. Of course, there will be many others, but hunting them down is no easy task, which highlights another core issue right now.
How to spend Bitcoin in Canada
Unfortunately, we must accept that most businesses do not directly accept Bitcoin. However, this isn't the end of your Bitcoin spending as there are other means. Canadians can buy gift cards in Bitcoin, which can then be used as normal at the respective merchants. This is a great way to liquidate your Bitcoin, although there will no doubt be some margin lost.
Another fantastic central figure in Canada's Bitcoin spending framework is Shopify. Shopify is an e-commerce giant, which facilitates small businesses' websites and offers them infrastructure for online sales. This is great because they make it easy for businesses to accept Bitcoin. This has meant that a bunch of Canadian businesses using Shopify are now taking Bitcoin, given that the infrastructure is already in place for them.
The future of crypto in Canada
During October 2020, the Bank of Canada has openly been searching for economists with expert knowledge in crypto to apply for a position at the organization. This may not sound like big news, but given that the role is to assess digital currency markets and conduct research, it's a step forward towards taking cryptocurrency as a legitimate currency.
In fact, the Deputy Governor of the BoC, Timothy Lane, has been trying to bring crypto to the attention of policymakers. Lane is particularly interested (or alarmed) at the possibility that crypto will become more popular than fiat currencies by the general public. In effect, the free market could create crypto dominance, leaving the government having to react. The point Lane is trying to make is that Canada needs to be proactive, not reactive.
With the outbreak of Coronavirus and its dissuasion against physical, germ-ridden currency, the idea of a cashless society has got all the more real. The interesting race here may be whether centralized Canadian currency fills this void, or whether it will be decentralized cryptocurrency.
Disclaimer: information contained herein is provided without considering your personal circumstances, therefore should not be construed as financial advice, investment recommendation or an offer of, or solicitation for, any transactions in cryptocurrencies.