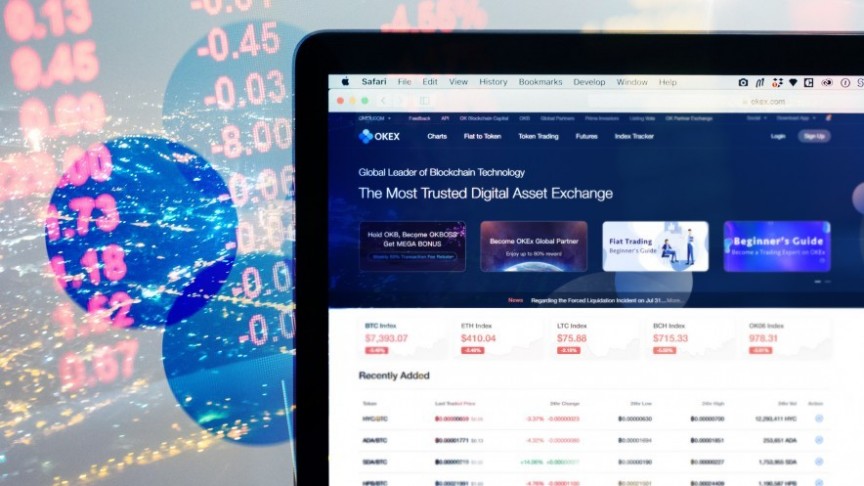 OKEx in Trouble after It Liquidates Long Position Worth $460 Million
Aug 3, 2018, 5:02PM
After OKEx liquidated a long position worth $460 million, traders have to forfeit around 20% of their profits to settle the difference.
In an unprecedented event for OKEx, the Hong Kong-based cryptocurrency exchange, it was forced to liquidate a trader's long position worth $460 million. However, the large amount meant it was near impossible for the exchange to find a buyer for the settlement. OKEx now faces a disparity of around 950 BTC that will have to be partially covered by the profit of traders that had short contracts.
News of the problematic long liquidation first surfaced in a post in the /r/BitcoinMarkets subreddit. User theswapman pointed out that OKEx's insurance fund had a mere 10 BTC of coverage, which would force short traders to make up for the loss. He explicitly warned,
This massive loss could end up causing the largest clawback in history.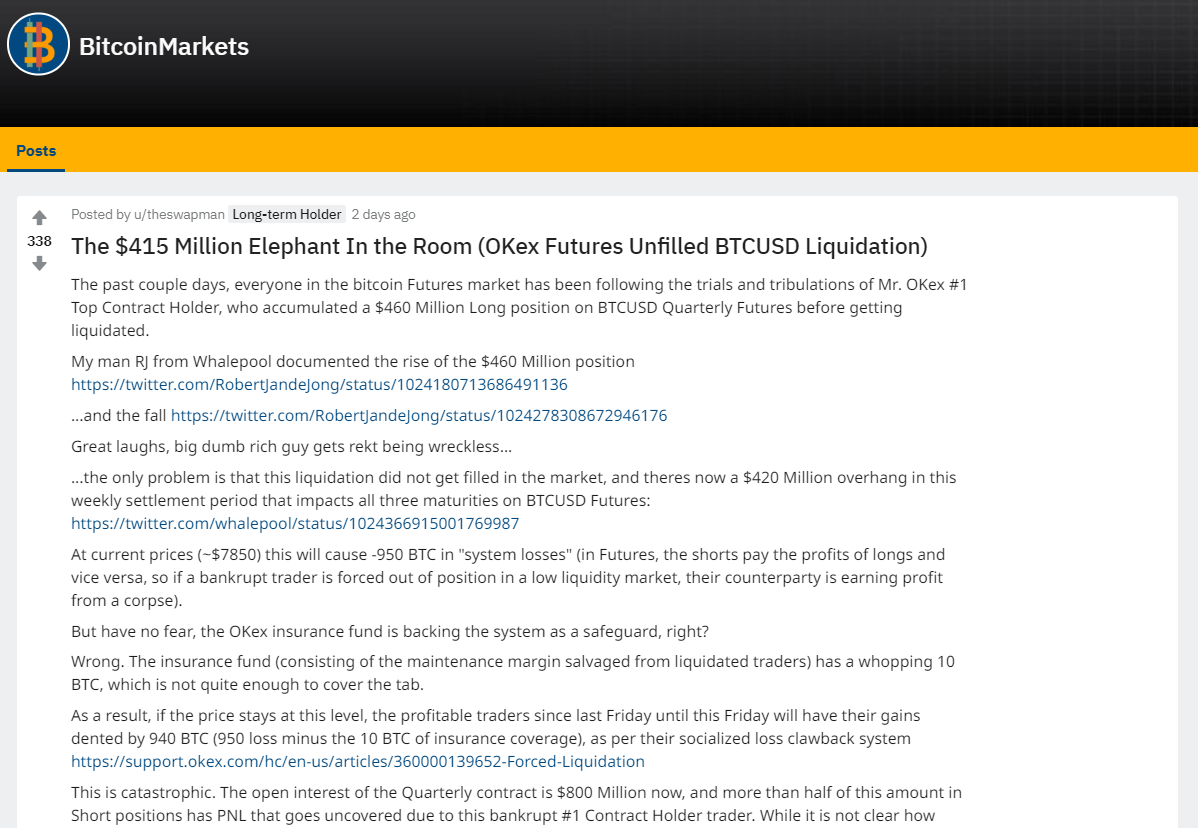 The clawback refers to OKEx's policy to
take a portion of the profit in equal percentage from all profited traders only to cover the difference between the liquidated price and settled price.
The falling Bitcoin price only further worsened problems for the exchange as the clawback percentage would potentially reach 40 to 50 percent. However, half an hour before the week's contracts settled, OKEx released a statement acknowledging the issue. The exchange said that it would soften the impact for profiting investors by injecting "2500 BTC from OKEx's own capital pool." As expected, this dramatically reduced the socialized clawback ratio for the following week to around 20 percent.
OKEx claims that the long position was 'unusually large' and that it immediately triggered their risk management alert system. Furthermore, the client refused to cooperate with the exchange when it asked the trader to terminate their position in the interests of market stability. This eventually led to OKEx liquidating the contract and the start of this entire fiasco.
Disclaimer: information contained herein is provided without considering your personal circumstances, therefore should not be construed as financial advice, investment recommendation or an offer of, or solicitation for, any transactions in cryptocurrencies.