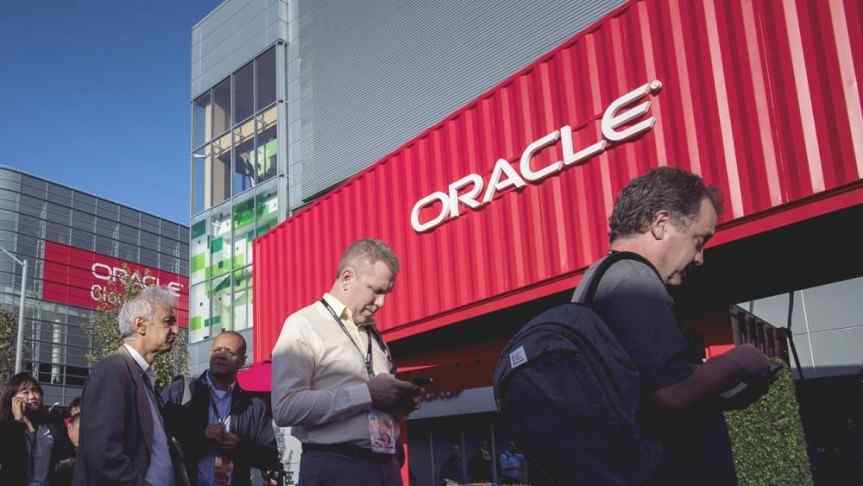 Oracle Expands Its Blockchain Presence With More Services for Enterprises
May 8, 2018, 11:32AM
Oracle's Thomas Kurian announced the launch of new Blockchain applications that will be interoperable across multiple platforms.
Beginning this month, Oracle will launch a series of new, native blockchain-based products. Thomas Kurian, Oracle's President of Software Development announced the two initiatives: A platform-as-a-service product and distributed ledger applications. The immutable record-keeping ability of blockchain technology has incentivized the software-giant to implement DLT services for its clients.
After joining the Hyperledger consortium last August, Oracle has been working closely with Banco de Chile to log inter-bank transactions on a hyperledger. According to Kurian, the reputable database company is also exploring the implementation of a blockchain for the documentation of Nigerian customs and import duties. Oracle's services are being used by a wide range of industries. According to Bloomberg, Oracle's blockchain products will also be introduced into the pharmaceutical industry to effectively manage the supply chain.
Oracle's products are customized to function with other software, hence interoperability is a core feature. Kurian confirmed that the blockchain services will be cross-platform compatible, much like Microsoft's Azure, which recently announced the launch of its Azure Blockchain Workbench tool. Joining IBM, Cisco, Intel, and SAP, Oracle is moving to become a member of Linux Foundation's Hyperledger, which is a sign the company aims to support and promote the adoption of DLT innovations.
California-based Oracle jumped on the blockchain bandwagon in 2017 by introducing its enterprise-grade Oracle Blockchain Cloud service. Originally created to track Bitcoin transactions, the blockchain has seen multiple use cases and has opened new opportunities for enterprises using it. Besides its tamper-proof features, it enables corporations to speed up processes, while optimizing costs at the same time.
Disclaimer: information contained herein is provided without considering your personal circumstances, therefore should not be construed as financial advice, investment recommendation or an offer of, or solicitation for, any transactions in cryptocurrencies.