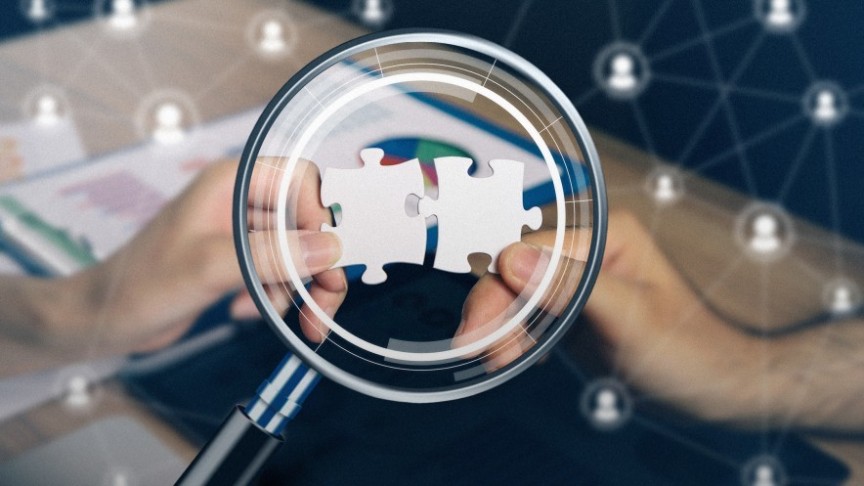 Peer-to-Peer Exchanges: Can They Survive the Rise of KYC?
Sep 13, 2019, 5:23PM

by
Mike Dalton
P2P exchanges have allowed users to trade Bitcoin freely for years. Can these services thrive once they add restrictive KYC measures?
Peer-to-peer exchanges give Bitcoin investors a way to avoid the limitations of centralized exchanges, such as Binance and Coinbase, which are go-to options for anyone who wants to buy cryptocurrency. Centralized exchanges are not a bad choice, but they do have several downsides. For example, they hold your cryptocurrency on your behalf, keep records of your identity, and can block you based on your location.
By contrast, peer-to-peer exchanges provide much more freedom and privacy. They allow you to buy Bitcoin directly from individuals (or sell Bitcoin to others) with almost no limitations. Basically, P2P exchanges take a hands-off approach: they don't dictate prices, terms, or user eligibility, meaning that they have very few restrictions. In theory, these exchanges should be available to just about everyone unconditionally.
Unfortunately, this isn't always true in practice. Some P2P exchanges are beginning to introduce restrictions through Know-Your-Customer (KYC) checks, which force users to identify themselves. KYC may be a desirable feature if you want to find a reputable exchange, but it also reduces your privacy, and it may even exclude you as a customer. Let's take a look at four popular P2P exchanges and their stances on ID verification.
LocalBitcoins
LocalBitcoins went live in 2012, making it one of the first P2P exchanges. It provides all of the features that you might expect from P2P trading, such as worldwide offers and several different payment methods. It also provides escrow, which ensures that both parties fulfill their end of each trade. LocalBitcoins is still one of the most popular exchanges of its kind: right now, it has over 500 open offers in the United States alone.
LocalBitcoins began to quietly introduce KYC in April 2018, and now, it is doubling down on that policy. Starting this fall, LocalBitcoins will require ID verification from all of its customers. This policy will mainly target sellers and high-volume buyers, while those who buy less than €1000 of Bitcoin per year will be allowed to provide minimal information. Despite the widespread backlash, LocalBitcoins will remain quite unrestricted.
Paxful
Paxful is another popular P2P exchange. Like LocalBitcoins, it offers listings for a wide variety of countries, and it also offers escrow and many different payment options. It has at least 150 open offers in the United States at the time of writing, and it has many more offers worldwide. Paxful has been active since 2015, but it also gained a significant amount of attention in 2018 as a KYC-free alternative to LocalBitcoins.
However, Paxful has followed LocalBitcoin's lead and introduced KYC. Since March, Paxful has required users who have traded over $1500 worth of Bitcoin to identify themselves. Paxful also forces all of its sellers to verify their identity, and all trades involving bank deposits require verification as well. That said, this leaves room for KYC-free trading options such as gift cards, cash by mail, and several other options marked on the site.
Hodl Hodl
Hodl Hodl went live in February 2018, which makes it a fairly new P2P exchange. It's trying to set itself apart from its competitors with extra features. For example, it provides support for Bitcoin's Lightning Network, and it also offers a prediction market similar to other alternatives. Nevertheless, Hodl Hodl is a P2P exchange at its core, and it works just like LocalBitcoins and Paxful in most other regards.
Hodl Hodl is committed to providing a KYC-free exchange. So committed, in fact, that it pretended to introduce KYC as an April Fools' joke, and many people got the joke. The site does, however, provide user verification as an optional feature. Hodl Hodl isn't very active―it has just a few hundred offers worldwide―but this seems to be due to its newness. With few other KYC-free alternatives, it might gain more traction in the future.
Bisq
Similar to other P2P exchanges, Bisq allows individual users to create or find a trade offer. However, Bisq is considerably more decentralized than its competitors. For one thing, Bisq is an app developed by a community, not a website run by a company. This means that Bisq is more resistant to outside pressure than other P2P exchanges. As a result, Bisq doesn't rely on KYC or identity verification, and it probably never will.
Since Bisq requires a fairly large download, it experiences a major bottleneck in terms of visibility and adoption. Bisq has few users and offers even though it has been active since 2014. It does trade many different types of cryptocurrency, though, giving it an edge over some of its Bitcoin-only competitors. Nevertheless, Bisq probably won't become the next big P2P exchange due to its relatively inconvenient application.
The Future of P2P and KYC
Peer-to-peer exchanges introduce KYC measures whenever they need to comply with regulations―and high-profile exchanges that make no attempt to follow regulations are sure to get shut down. However, there is a balance: P2P exchanges like LocalBitcoins and Paxful do not want to drive away users unnecessarily, and some KYC policies are not nearly as restrictive as they are often made out to be.
Furthermore, small P2P exchanges like Hodl Hodl and Bisq are often able to avoid regulations. Of course, small exchanges might not stay small for long if they are popular―but there are always other exchanges ready to take their place. In the end, KYC regulations might hit a few P2P exchanges hard, but P2P trading as a whole will continue to provide a viable alternative to other exchanges.
Disclaimer: information contained herein is provided without considering your personal circumstances, therefore should not be construed as financial advice, investment recommendation or an offer of, or solicitation for, any transactions in cryptocurrencies.