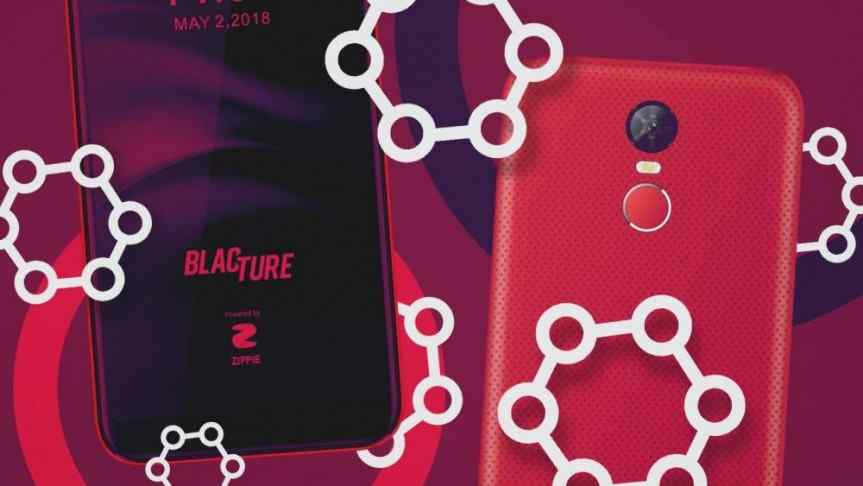 Pras Michel Unveils Blockchain Smartphone Celebrating Black Empowerment
May 4, 2018, 2:28PM

by
Tom Nyarunda
Motif, a blockchain-based smartphone by BlacTure that combines blockchain and mobile technology, will run a monetary incentive program.
Celebrated humanitarian and Grammy award winner Pras Michel has launched a Blockchain-based smartphone through his BlacTure project. Motif will be the first smartphone in the United States to combine a Blockchain operating system and mobile phone technology.
BlacTure is a multidimensional initiative aimed at spawning a new era of black renaissance. The website is envisioned to be a Shangri-La of black culture and a nucleus for innovations in various fields by black people. It will cover health care, education, job creation, financial services, and urban development and is expected to be up and running within six months.
The Motif Launch
Pras Michel unveiled Motif at the University of Pittsburgh where he gave a keynote speech. The branded Blockchain-based smartphone device operates with a tokenized incentive program just like more typical Blockchain applications. The reward tokens, which will have an equivalent dollar value, will accumulate in a secure digital wallet and can be redeemed by users via online or offline transactions.
The Motif smartphone is a partnership between BlacTure and former Nokia mobile telephony guru, Alpesh H. Patel. The device could become a substitute for the plastic cash we use for daily transactions as it will be linked directly to a debit card. The Blockchain smartphone will enable a hassle-free transfer of money locally and internationally to family and friends while helping to achieve BlacTure's mission to empower the black community.
According to Michel, while everyone has a smartphone, the Motif, and the larger BlacTure project, is unique. Using Blockchain, the "technology that improves lives" and a token system that rewards users, Motif is a "smartphone that's designed with culture in mind." The phone's Blockchain operating system features full digital encryption. The Motif smartphone debuts this Fall on the US market and will cost between $350 and $395. BlacTure users are being given priority.
Disclaimer: information contained herein is provided without considering your personal circumstances, therefore should not be construed as financial advice, investment recommendation or an offer of, or solicitation for, any transactions in cryptocurrencies.