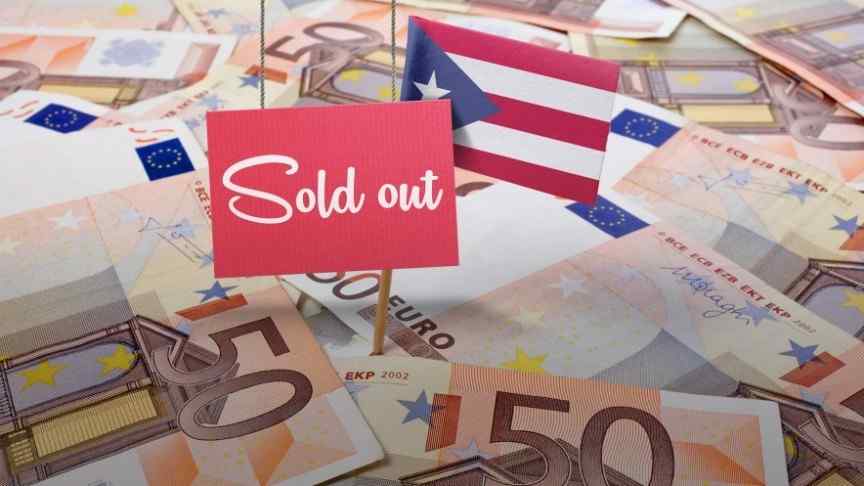 Puerto Rico's Crypto-Friendly Noble Bank Is Insolvent, Sources Say
Oct 2, 2018, 7:15PM
Noble Bank International, a financial services company based in Puerto Rico, is reportedly looking for buyers after failing to turn a profit.
Puerto Rican financial institution Noble Bank is looking at a potential sell-off, according to an anonymous source privy to the situation. Speaking with Bloomberg, the individual said that the bank had lost most of its prime clientele, including cryptocurrency exchange Bitfinex, and has failed to turn a profit. The source claimed that Noble Bank is looking at a buyout price of between $5 and $10 million.
Puerto Rico has seen a dramatic influx of cryptocurrency-related wealth of late, largely due to the uncertain regulatory climate of mainland US banks. Given that Noble Bank holds a Puerto Rican license that allows it to act as an international financial entity, companies like Bitfinex, now registered outside of the U.S. can hold accounts anonymously. As Bloomberg noted, since Bitfinex is under British Virgin Islands jurisdiction, Noble Bank would be exempt from disclosing certain information and activity related to Bitfinex's accounts.
Notably, however, Noble Bank International used Bank of New York Mellon as the third-party custodian of its funds until recently. Earlier in 2018, Bitfinex, which shares management with Tether, conducted a private audit through a law firm to prove that it had sufficient fiat funds backing the stablecoin. Tether came under the further scrutiny of the U.S. Commodity Futures Trading Commission late last year and was even subpoenaed in January. Bitfinex was forced to move outside the United States after Wells Fargo terminated their business relationship rather abruptly. For reasons undisclosed to the media, Bitfinex has chosen to end its relationship with Noble Bank, which has certainly contributed to the dire situation at the bank.
With cryptocurrency prices not showing any signs of recovery, Noble Bank is likely another victim of the market's poor performance these past few months.
Disclaimer: information contained herein is provided without considering your personal circumstances, therefore should not be construed as financial advice, investment recommendation or an offer of, or solicitation for, any transactions in cryptocurrencies.