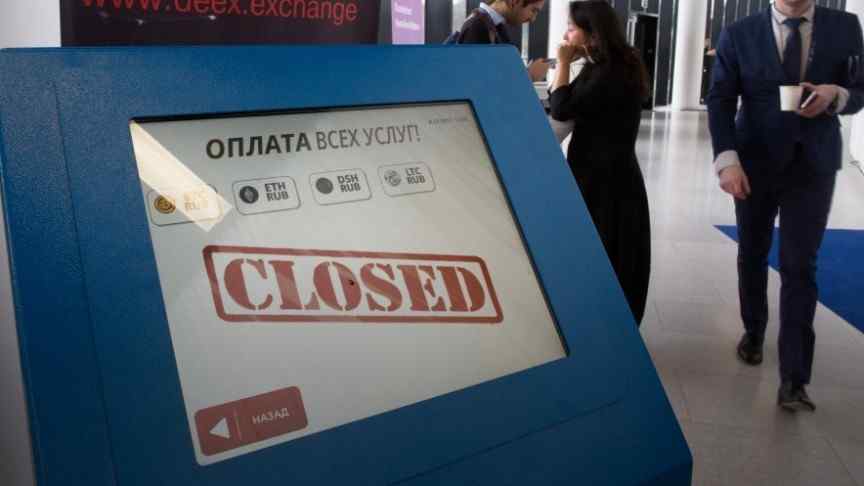 Russian Central Bank Orders Seizure of 22 Cryptocurrency ATMs
Sep 4, 2018, 10:22AM
Despite the ATM's security measures, the Russian authorities still believe these terminals could be used for illegal transfers.
The Russian police are cracking down on potentially illegal cryptocurrency-related activities, seizing 22 cryptocurrency ATMs as per the request of the Russian Central Bank. According to RBC, a local media outlet, BBFpro, the cryptocurrency ATM developer, believes the police action was unlawful and caused unfair economic and reputational damage to their company. BBFpro is appealing the decision with the help of Attorney Sarkis Darbinian from the Center of Digital Rights.
BBFpro operated 22 cryptocurrency ATMs "terminals" in stores, malls, and bars in nine Russian cities. Each of these units allowed customers to exchange fiat currency for Bitcoin. The terminals enabled customers to use Bitcoin ATM cards to purchase up to 15,000 roubles ( a little over $200) worth of digital assets instantaneously. To ensure security, large purchases required the customer's phone number, date of birth, and passport number along with a scanned photo and selfie.
However, despite the ATM's security measures, the Russian authorities still believe these cryptocurrency terminals introduce the risk of illegal financial activities, especially as it relates to cross-border transfers of funds. The seizure of the ATMs comes under the direction of the Russian Central Bank, and police associated with the seizures say they will be launching a six-month investigation into the legality of the terminals.
According to Central Bank representatives,
We conduct systematic work to identify and counteract illegal activities in the financial market [...] The possibility of uncontrolled cross-border transfer of funds and their subsequent cashing carries high risks of the potential involvement of crypto-currencies in schemes aimed at illegal activities in the financial market.
Despite the crackdown, the Russian regulatory environment isn't completely hostile to the incorporation of cryptocurrency into the financial sector. Earlier this year, several private Russian banks teamed up to work on private banking solutions for cryptocurrency-related challenges.
Disclaimer: information contained herein is provided without considering your personal circumstances, therefore should not be construed as financial advice, investment recommendation or an offer of, or solicitation for, any transactions in cryptocurrencies.