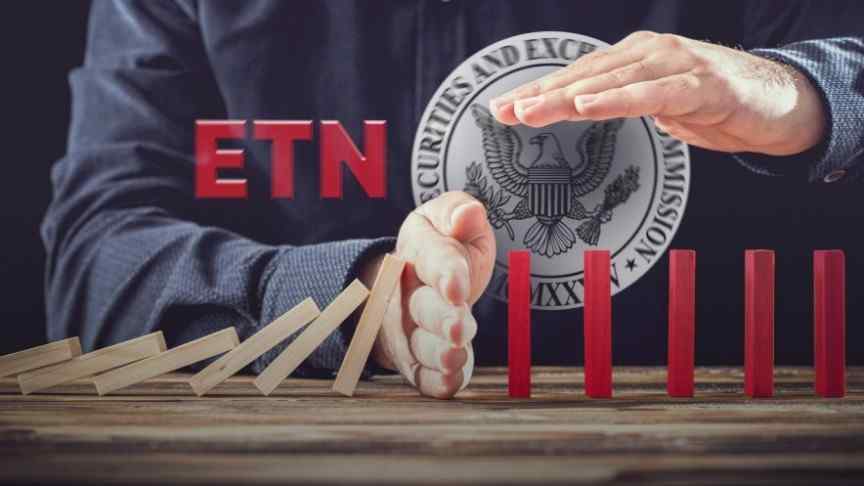 SEC Suspends Trading of Two Crypto-Related Products Over Market Confusion
Sep 10, 2018, 9:19PM
The SEC has ordered suspension of trading in 2 securities related to cryptocurrencies due to confusion amongst market participants.
The American Securities and Exchange Commission (SEC) has issued an order of suspension of trading in two securities related to cryptocurrencies, citing "confusion amongst market participants" concerning these financial instruments. The 2 products, Bitcoin Tracker One and Ether Tracker One, are issued by a Swedish company called XBT Provider AB (publ) and have been trading on the NASDAQ Stockholm exchange since 2015. They were made available to American investors barely a month ago through F shares, which help facilitate the trading of non-US securities by quoting their prices in U.S. Dollars (instead of Euros or Swedish krona in this case).
The SEC notice states that these financial products are characterized by some as "Exchange Traded Funds" and by others as "Exchange Traded Notes", whereas the issuer characterizes them in its offering materials as "non-equity linked certificates." The regulatory body believes it needs to protect investors from this "lack of current, consistent and accurate information" and has therefore ordered a halt on the above-mentionedd securities until 11:59 p.m. EDT on September 20, 2018.
ETNs And ETFs
Like ETFs, ETNs provide a way for investors to invest in Bitcoin without having to actually buy the cryptocurrency. However, unlike ETFs which are backed by a pool of assets, ETNs are unsecured debt instruments issued by an underwriting bank that are backed only by the credit of the issuer. Since this offers ETNs to implement esoteric strategies that don't easily fit in a fund, they were considered a 'soft' alternative to crypto ETFs. Bitcoin Tracker One was the world's first crypto based security to be traded on a regulated exchange. The massive corrections in the cryptocurrency market have affected ETNs as well, with Bitcoin Tracker One slumping nearly 53% this year.
This is the latest in a series of efforts by the SEC to prevent crypto-backed financial products from coming to the U.S. market. Price manipulation and liquidity have been the two major concerns for the regulatory body, which has rejected over 9 proposals for Bitcoin ETFs, including one by CBoE's Winklevoss twins. BlackRock, the world's largest asset manager with over $6 trillion in assets under management, made headlines recently when news emerged that Coinbase would seek its expertise to launch a crypto ETF. BlackRock has earlier "emphasized the need for a unified regulatory framework governing the ETF marketplace and a clear legal definition for what constitutes an ETF." The SEC's 11-day suspension of Bitcoin One Tracker and Ether One Tracker is also coincidentally on the grounds of a lack of clarity as to the nature of the two securities.
Given that the newest addition to the SEC board by the Trump administration is believed to be pro crypto, it may be that a shift in the SEC's stance towards crypto ETFs is imminent after all.
Revaluation
The frenzy over the potential issuance of crypto ETFs merits a larger discussion in the community. Why is there such a push to adopt a mainstream market approach to what is basically the antithesis of Bitcoin and cryptocurrency? Perhaps an epidemic of speculation-mania is detracting from any sort of real talk about the use potential of cryptocurrency and blockchain technology. Perhaps the ethos and values of the community are in need of an audit.
Disclaimer: information contained herein is provided without considering your personal circumstances, therefore should not be construed as financial advice, investment recommendation or an offer of, or solicitation for, any transactions in cryptocurrencies.