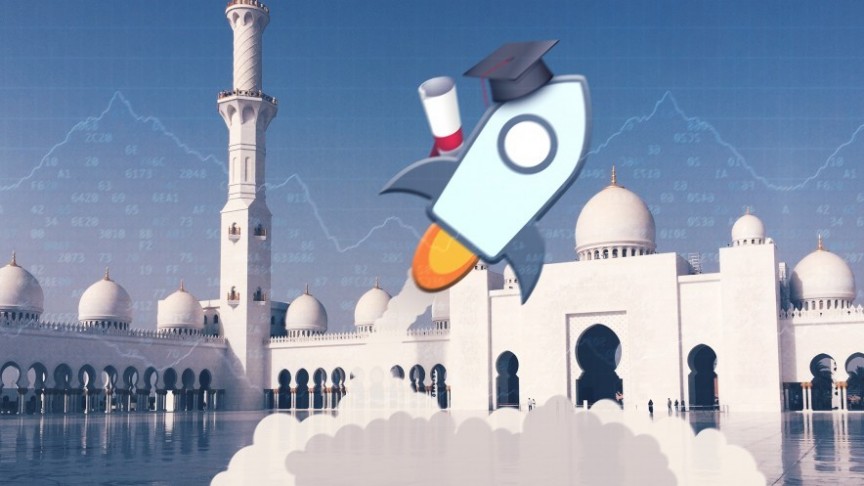 Stellar Pursuing Massive Market Expansion with Sharia Certification
Jul 18, 2018, 7:36AM
Stellar becomes first Sharia certified distributed ledger protocol and will target rapid expansion into the Middle East's banks and institutions.
California's Stellar has finally received Sharia certification for both its blockchain platform and unique cryptocurrency, lumens (XLM). The Shariyah Review Bureau (SRB) "reviewed the properties and applications of Stellar" and determined the technology was compliant with Sharia guidelines functional in Islamic financial institutions. The approval means Stellar is the first-ever distributed ledger protocol to receive Sharia compliance certification for money transfers and tokenization.
We have been looking to work with companies that facilitate remittances, including in the United Arab Emirates, Saudi Arabia and Bahrain. It's a huge market. / Lisa Nestor, Director of Partnership Stellar
Activity dating back to the beginning of last year showcases Stellar's desire for global expansion. The core design of Stellar's technology is to utilize a network of decentralized servers around the world for payments and money transfers across international borders, asset digitization, and other utilities. Financial institutions in a number of previously unreached areas can now integrate Stellar applications and (hopefully) further the use of lumens. Today's release from the firm outlines the Gulf Cooperation Council (Bahrain, Kuwait, Oman, Qatar, Saudi Arabia, United Arab Emirates) and "parts of Southeast Asia" (Indonesia and Malaysia).
This is a big advancement for the Stellar network given that these regions are endpoints of popular foreign worker remittance corridors. / Lindsay Lin
Official certification will be enough to pave the way for some financial institutions to open their doors to the new technology, but many will not immediately drop their view of Stellar and other distributed-ledgers infringing on Islamic law. Likewise, approval of Stellar does not mean other technologies will see immediate Sharia certification. This is a historic moment for both the affected areas and Stellar, but the next few months will consist of the Stellar Development Foundation and local institutions discussing the adoption and optimization of the newly available financial services.
Disclaimer: information contained herein is provided without considering your personal circumstances, therefore should not be construed as financial advice, investment recommendation or an offer of, or solicitation for, any transactions in cryptocurrencies.