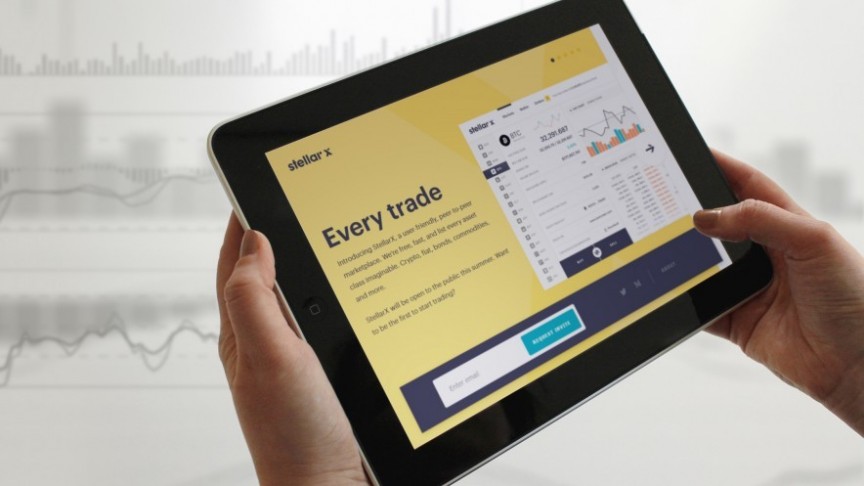 Stellar (XLM) to Launch P2P Trading Platform StellarX This Summer
Jul 6, 2018, 5:36PM
The Stellar project has announced that their P2P trading platform StellarX will launch this summer and will feature different financial assets.
Stellar, a crypto project focused on cross-border payments, has announced in a blog post that their trading platform StellarX is ready for release.
StellarX is a decentralized peer-to-peer marketplace that lets users trade all sorts of financial assets, including crypto, bonds, and commodities, at no cost whatsoever. This is the culmination of Stellar's underlying protocol, SDEX. Stellar's low network fees make free trading on the network possible.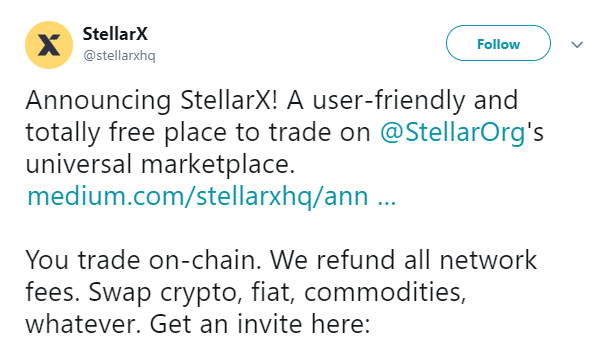 StellarX Features
In addition, Stellar also refunds the network fees to its users, offers rapid settlement times, and the opportunity to collect the 1% APR inflation that occurs weekly. Experienced traders will also have the chance to earn up to 100,000 XLM tokens, or $20,000, each week through market maker rewards programs, which reward the best traders on the market. A bot package is also in the works.
The development team behind StellarX have previously worked on successful projects like KickStarter, Headspace and OKCupid.
The team says it is the platform's ability to digitize off-chain assets, support native ICOs, as well as its built-in order book and lack of reliance on Proof-of-Work that gives it so much potential for success.
Stellar plans to add assets regularly. They also see frontend development as spurring adoption. Certainly, Reddit users are showing much excitement, with the team themselves having a lot to say about the role of StellarX,
That's right, we're not run by SDF. As far as a business model, we really see StellarX as a cornerstone for the overall Stellar marketplace--a crucial component for the network--so it's hard to imagine us doing anything to limit its growth/functionality, like monetization would inevitably do. A robust, thriving Stellar marketplace is our first goal, and after that's achieved, we'll take it from there.
The platform is expected to go live this summer.
Disclaimer: information contained herein is provided without considering your personal circumstances, therefore should not be construed as financial advice, investment recommendation or an offer of, or solicitation for, any transactions in cryptocurrencies.