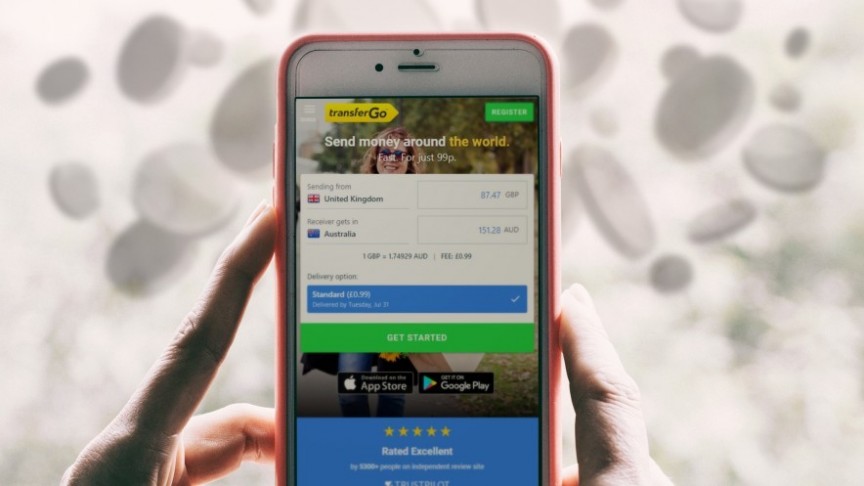 TransferGo Expands with New Crypto Trading Facility for iOS/Android
Jul 29, 2018, 5:42AM
Remittance firm TransferGo establishes a crypto trading facility for users to buy and sell Bitcoin, Bitcoin Cash, Ethereum, Ripple, and Litecoin.
London digital remittance firm TransferGo is broadening their service-base with the launching of a new crypto trading facility. TransferGo was founded in 2012, and by 2014 was expanding licenses for international trading and transfers. This crypto facility is the next step in pursuit of yet another avenue for cross-border transactions. The new service, available through the TransferGo application on both iOS and Android, provides users a platform to buy and sell five cryptocurrencies, including Bitcoin (BTC), Bitcoin Cash (BCH), Ethereum (ETH), Ripple (XRP), and Litecoin (LTC).
The move makes TransferGo the first remittance company in the world to offer a crypto trading facility. Founder Daumantas Dvilinskas sought to create an environment he felt was becoming a legitimate demand from users, and early in the process, it appears it was the correct strategic move.
We've launched this cryptocurrency trading facility in response to demand from our user base [...] our innovation is driven by empathy for our customers and our focus is wherever there's a point of friction for them. With over 4,000 users signing up in the first few hours we can see there is a strong demand in the market for a simple and reliable investment and trading solution. / Daumantas Dvilinskas
The continued arrival of non-blockchain companies into the crypto environment is a welcome sight for investors seeking easy-to-use applications and is another step towards widespread adoption of crypto. TransferGo holds the established user-base needed to adapt their crypto trading facility in response to market demand. It will be telling to see how these environment's bend to public opinion as more firms, like TransferGo, become the first in their industry to embrace cryptocurrencies.
Disclaimer: information contained herein is provided without considering your personal circumstances, therefore should not be construed as financial advice, investment recommendation or an offer of, or solicitation for, any transactions in cryptocurrencies.