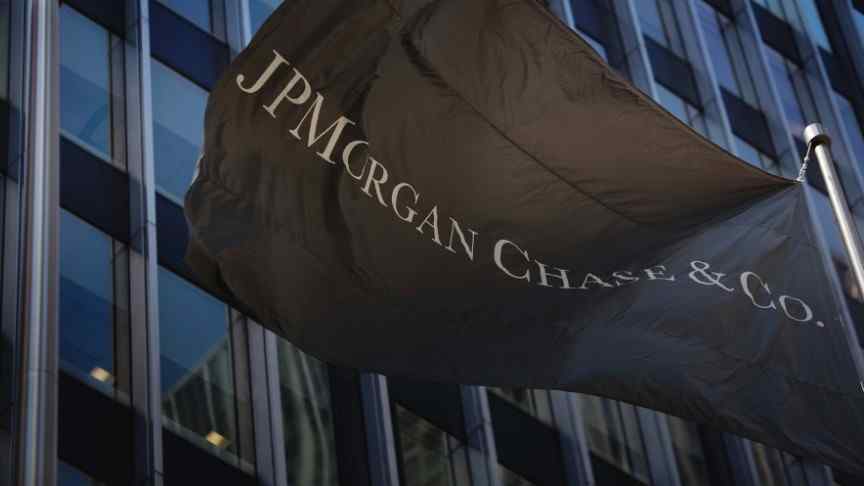 JP Morgan's Quorum Is Being Used to Tokenize Gold Bars
Nov 1, 2018, 9:45AM

by
Mike Dalton
JP Morgan stated that mining operations can use Quorum to tokenize gold. How will this change mining practices, and who can use the feature?
JP Morgan Chase has revealed that its blockchain platform, Quorum, is being used to tokenize gold bars. The company's head of blockchain initiatives, Umar Farooq, disclosed the fact in an interview with Australia's Financial Review, stating that "there are people outside our firm using Quorum to tokenize gold."
Farooq explains that gold mining operations are able to seal gold bars into tamper-proof, electronically trackable cases. Data about those gold bars is represented on Quorum's distributed ledger, allowing gold buyers and sellers to see where their gold comes from. This allows buyers and sellers to make sure that their gold is from a socially responsible mining operation.
This is not the first effort to put gold on the blockchain; in fact, countless gold-backed tokens exist. Several ICOs, such as Jinbi, have attempted to create digital currencies tied to the price of gold. Notably, the UK Government had plans to create a gold-backed token but dropped those last week.
Unlike those efforts, however, JP Morgan's solution does not seem to be intended for use as a cryptocurrency. Instead, it is meant to represent and follow specific physical assets on a blockchain. This resembles ConsenSys' attempt to build a mining supply chain.
In other words, the tokens will probably not enter general circulation. That said, Quorum's applications are broad, and many other assets can be represented on the platform, including diamonds, artwork, and real estate can also be tokenized, meaning that many industries can make use of the platform.
Disclaimer: information contained herein is provided without considering your personal circumstances, therefore should not be construed as financial advice, investment recommendation or an offer of, or solicitation for, any transactions in cryptocurrencies.