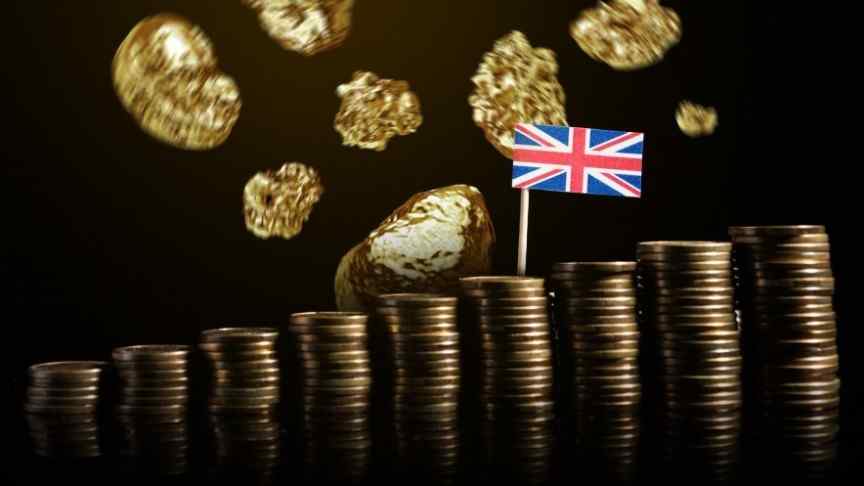 UK Govt Bails on Royal Mint's Plan to Create a Gold-Backed Digital Currency
Oct 26, 2018, 8:47AM
The decision to freeze the Royal Mint's token highlights an increasingly cautious approach to digitization in the United Kingdom
Britain's Royal Mint has canceled plans to develop its gold-based cryptocurrency token, Royal Mint Gold (RMG), under pressure from the UK government. The decision follows a failed partnership with the U.S.-based CME Group and demonstrates an increasingly cautious approach to digitization and the cryptocurrency sector.
The Royal Mint Gold Token
Britain's government-owned Royal Mint planned to issue up to $1 billion worth of digital tokens called Royal Mint Gold. These gold-backed 'stablecoins' were designed to allow investors to trade the physical gold held in its renowned South Wales vault.
If launched, Royal Mint Gold would have been the first of its kind in a developed economy.
The Royal Mint planned to launch the digital asset on CME Group's trading platform by the second half of 2017, but CME pulled out of the agreement, leaving the project without a trading venue. In 2018, the British finance ministry refused to permit the project form partnering with a cryptocurrency exchange due to the risk of reputational damage to the government.
Changing Priorities at CME Group?
CME Group became a big name in the cryptocurrency space when it, along with the Chicago Board Options Exchange (CBOE), launched Bitcoin futures last year. Since then, the company has been seen by many as a pioneer in cryptocurrency securitization and derivative development. However, according to reports from Reuters, CME may be de-emphasizing its role in digital asset development after the departures of former CEO, Phupinder Gill, and Sandra Ro, the former head of digitization.
When asked to comment, CME stated,
It is not correct to say we have 'de-emphasized' digitization. We remain committed to pursuing our digitization strategy.
Disclaimer: information contained herein is provided without considering your personal circumstances, therefore should not be construed as financial advice, investment recommendation or an offer of, or solicitation for, any transactions in cryptocurrencies.