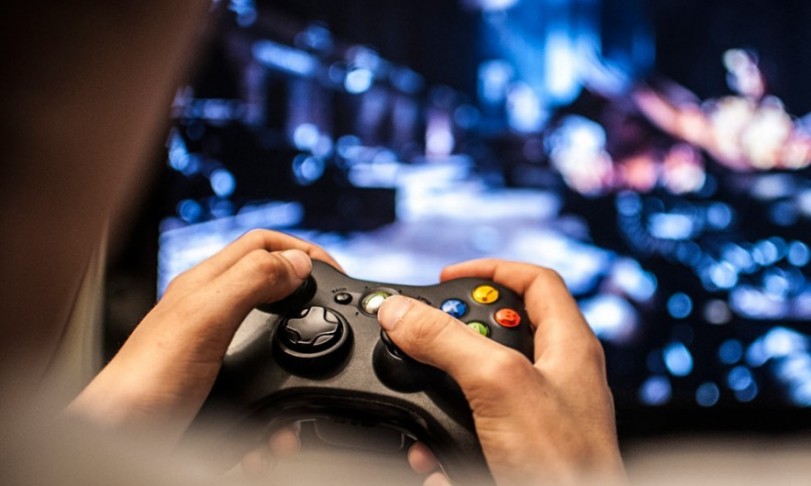 Unikrn - What Benefits Will Cryptocurrency Bring For Video Gaming?
Oct 16, 2019, 4:46PM
Blockchain technology is revolutionizing the video gaming industry in manifold ways and will help lead the thriving sector to a lucrative future.
Blockchain technology is revolutionizing the video gaming industry in manifold ways and it will help lead the thriving sector to a glorious and lucrative future. Crypto has already helped game publishers circumvent the thorny issue of international payments and it is becoming increasingly crucial to their business strategies. These are the main benefits that cryptocurrency brings video gaming:
Speeding up transaction times
Brick and mortar video game stores are lurching towards extinction and digital purchases now dominate the industry. This makes it easier for publishers to target consumers around the world, and it allows them to increase their profit margins by cutting out the middleman.
Yet it also creates a headache for the publishers and consumers alike, as these international transactions can at times be slow, convoluted, inefficient and frustrating. Bitcoin, Ether and other leading cryptocurrencies can put an end to these frustrations due to the speed and simplicity they offer. They are peer-to-peer transactions, and cryptocurrencies cross international borders in seamless fashion due to their decentralized nature.
Central banks and governments cannot do much to get involved, and this makes the process of sending and receiving money much quicker and more efficient. It cuts out bureaucracy and removes inefficient intermediaries from the process, allowing consumers to begin enjoying different games quickly.
Eradicating high fees and exchange rates
Publishers traditionally followed a typical retail model whereby they sold games to consumers for a one-off fee. That has now been superseded a new model, which sees developers give games away for free and then make money by charging for in-game microtransactions.
Free-to-play titles earned their developers $87.7 billion in 2018, with Fortnite, Dungeon Fighter, League of Legends and Pokemon GO leading the charge. By contrast, traditional games earned just $17.8 billion.
Gamers pay extra for skins that personalize characters, along with weapons, skills and other loot. The rise of mobile gaming has driven this trend, as has the growth of competitive gaming and esports betting markets, such as those from Unikrn.
People love watching leading esports like Dota 2, CS:GO and LoL, and they love wagering on the action and watching streams created by leading personalities. They pay for battle passes and skins to support the pro community and to stand a greater chance of turning professional themselves.
Yet the term microtransaction is apt, because the business model is based on small, frequent payments. This means gamers and developers can be lumbered with costly, ongoing handling fees, exchange fees and so on. Cryptocurrency does away with much of these issues, as it is a peer-to-peer transaction between the consumer and the publisher, cutting out the middlemen.
This makes the model more viable, boosts profits for game producers and allows them to charge more competitive rates for in-game purchases.
Heightened security
Blockchain technology is innately secure and this matters to consumers in a world where transactions are increasingly completed online. The security of personal data is important to many people, and that has largely been eroded in recent years, diminishing trust in a number of companies and industries.
Bitcoin wallets and other crypto wallets allow anonymous online transactions, replacing personal details with public and private keys that are made up of combinations of random numbers and letters. It removes the threat of weak passwords being compromised, identities being stolen and fraud being committed.
Blockchain can help many industries restore trust among consumers, and it is especially important in a sector like video gaming, which no longer relies on physical transactions. Cloud-based gaming is rising and blockchain can help make this development safe and secure.
"We have the safest wagering experience," says, Ryan Jurado, head of global communications at Unikrn, which uses the Ethererum blockchain to handle up to 9,000 wagers per second. "Traditional wagering does a perfectly fine job, but being able to incorporate blockchain makes everything easier for the customer, makes everything easier for us and makes everything easier for regulators. And it lets us unlock new functionality down the road."
Verifying accounts, sharing items and backups
Many games now have their own currencies, and blockchain technology can tokenize and authenticate players' balances while verifying accounts and protecting them from being hacked or erroneously erased. This helps to drive trust within large game markets, as blockchain allows for safe storage of game items on a permanent basis.
Using blockchain technology can create a cryptographic accounting system, allowing in-game assets to be traded outside of the game. It turns virtual goods into assets, raising their functional value and cementing their economic value. It will allow gamers to share these virtual assets, which in turn increases their social value.
This is important, as the gaming industry has always come under fire for leaving people isolated and antisocial. Yet gaming is now more social than ever, as multiplayer is on the rise, and virtual communities have sprung up all over the web, allowing people to share in their passions for a particular game.
Virtual reality will bring them even closer in future, and the ability to share items will make the whole environment even more social and creative.
Disclaimer: information contained herein is provided without considering your personal circumstances, therefore should not be construed as financial advice, investment recommendation or an offer of, or solicitation for, any transactions in cryptocurrencies.