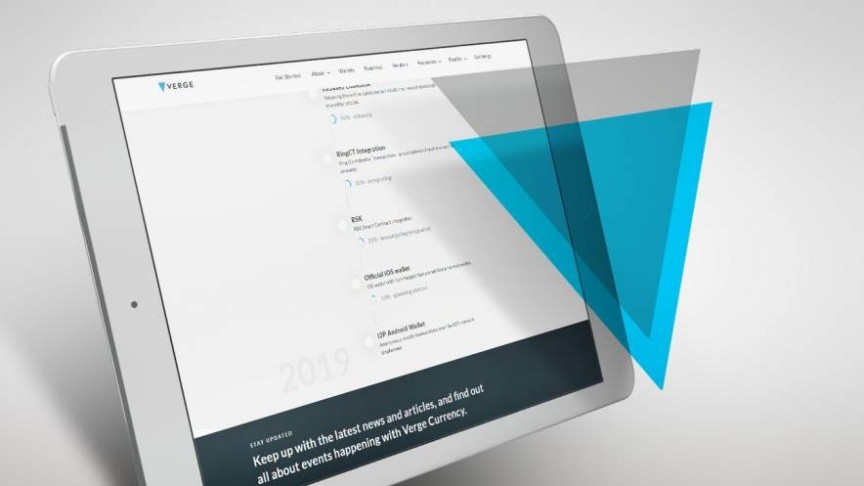 Verge Is Recovering with RSK Smart Contracts, New Road Map and Mobile Wallet Redesign
Jul 3, 2018, 9:10AM
Verge is moving to address its community's current concerns with an updated roadmap including both RSK Smart Contracts and Mobile Wallets
A revival to Verge's (XVG) immediate outlook has investors feeling optimistic for the first time in months. The cryptocurrency is self-heralded as a Bitcoin 2.0, an improved technology that would facilitate the introduction of blockchain transactions into public and private commerce. Verge made headlines in April after announcing its partnership with PornHub, but the coin has nevertheless suffered from extreme volatility, including being unlisted and relisted on Changelly. January's release of the Core Wallet 4.0 Stage 2 was supposed to be a launching point for the innovative tech. Instead, XVG value is down 87% to $0.027 after today's rebound in the price level.
Verge's present roadmap is available on their website, but there is little faith in actual deliverance on objectives. The firm uses a completion percentage as a marker instead of actual deadlines. Despite a non-committal design, newly released objectives align with current problem areas, including
Mining Update
Rebased Codebase
RSK Smart Contract Integration
Official iOS Wallet
I2P Android Wallet (2019 release)
Although smart contract integration will be an invaluable addition to Verge's infrastructure, present supporters are more concerned about the redesign of wallets, as voiced by Verge's Reddit community,
If the developers want verge to be mass adopted they need to improve the wallet that they link to on their website. / u/AmusingGnome

Yeah the wallet is unusable. Takes weeks to sync and every time I start it up it takes at least an hour to load block index. / u/SilverHoard

Yes, the 4.0.2 wallet is really terrible. 4.0.1 was fine, dunno what they did with 4.0.2 and why it hasn't been fixed. / u/CryptoMick
There seem to be quite a few promising improvements to Verge's infrastructure in the near future. In line with the community's concerns, however, it remains to be seen whether these will be completed in a timely fashion.
Disclaimer: information contained herein is provided without considering your personal circumstances, therefore should not be construed as financial advice, investment recommendation or an offer of, or solicitation for, any transactions in cryptocurrencies.