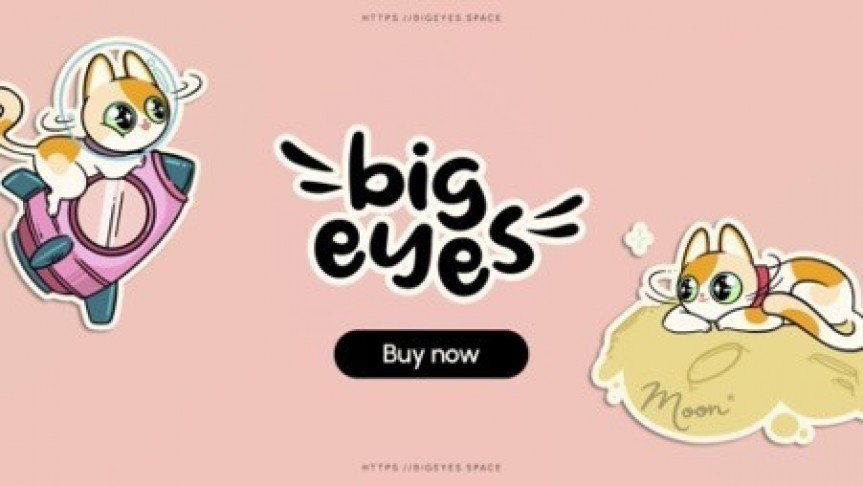 Vitalik Buterin Doesn't Love Shiba Inu. Maybe He'd Prefer Big Eyes Coin?
Nov 20, 2022, 7:25AM
Brought to you by Bigeyes.space
At an Argentinian Blockchain Conference, Vitalik Buterin (Co-founder of ETH) made some surprising comments about the meme coin Shiba Inu (SHIB).
When asked for his opinion of Crypto.com holding 20% SHIB reserves, Vitalik Buterin hesitated and then responded: 'I do not understand the psychology of someone who holds $10,000,000 of Shiba Inu right now'.
Perhaps not welcome news for Shiba Inu holders, who are, in many ways, fans of Buterin's work and rely on the Ethereum blockchain (as Shiba Inu is built on it).
Meanwhile, the presale meme coin and Shiba Inu rival Big Eyes Coin (BIG) has raised over $10,000,000. Could Big Eyes Coin go on to win Vitalik Buterin's approval much as Shiba Inu did?
'I'm Impressed Shiba Inu Still Has A $6 Billion Market Cap' States Vitalik Buterin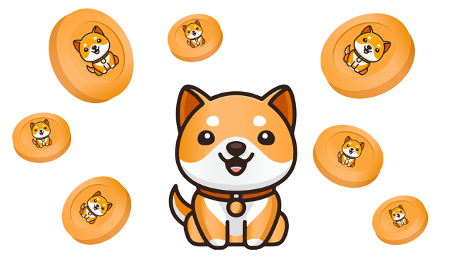 Shiba Inu (SHIB) falls just short of the most successful meme coin of all time, Dogecoin (DOGE), ranking 14th by market capitalization on CoinMarketCap.
Unfortunately, SHIB has a market capitalization of $5 billion now (not $6 billion, as Vitalik Buterin stated during the conference). Following the collapse of major cryptocurrency exchange FTX, Shiba Inu has suffered heavily from November's crypto crash. Just before the crash, the dog token had nearly $8 billion in market capitalization.
The relationship between Shiba In and Vitalik Buterin has always been a close one. Shiba Inu can be seen as one of Buterin's biggest fans after gifting the Ethereum co-founder 50% of their total supply for "safekeeping".
Vitalik Buterin went on to use SHIB to make one of the largest crypto donations in history to prevent the spread of Covid-19 in India. The remaining 40% of the 50% supply given to Buterin was then burned by him.
The anonymous creator of Shiba Inu, Ryoshi, is known to have said: "Thank you to the woofmeister [Vitalik Buterin] for enabling true decentralization. Now we truly begin".
Like Vitalik Buterin, Big Eyes Coin Also Loves Charity, Is It A Match Made In Heaven?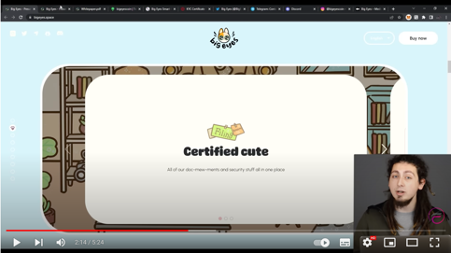 Like its predecessor, Shiba Inu, Big Eyes Coin is also built on the Ethereum blockchain. Moreover, it is also a cute animal meme token with a strong defi community.
Recently, the cat coin managed to raise $10,000,000 despite the ongoing bear market. While this is an impressive feat, the cute feline has also garnered 50,000 Twitter followers, growing its close nit community.
Following Ethereum Blockchain's merge from the energy-consumptive proof-of-work consensus mechanism to the more efficient proof-of-stake consensus mechanism, Big Eyes Coin also has a clear focus on the environment.
With the express goal of saving the world's oceans, Big Eyes Coin will have a visibly held charity wallet that will contain 5% of all BIG upon public release. The proceeds from this wallet will then be donated to ocean sanctuaries. Furthermore, 1% of Big Eyes Coin's 10% NFT tax will also be sent to charity.
But that is not the only generous aspect of the cat meme token. Big Eyes Coin often makes frequent donations to an assortment of charities, ranging from Action for Child Trauma International and Fruit Tree Planting Foundation.
The noble goal of the feline has captured the attention of many crypto enthusiasts. Only time will tell if one-day Vitalik Buterin could become interested in the project too.
Is Vitalik Buterin Wrong About Shiba Inu?
While Vitalik Buterin does not understand Crypto.com reserving $10,000,000 of Shiba Inu right now, perhaps knowing Big Eyes Coin could raise just that from scratch could change his mind about meme currencies.
Although Shiba Inu is going through a tough patch at the moment, Big Eyes Coin's presale success proves the demand for meme tokens is still very much there.
Use the code BIGE944 for a BIG bonus!
For more information on the project:
Presale: https://buy.bigeyes.space/
Website: https://bigeyes.space/
Telegram: https://t.me/BIGEYESOFFICIAL
Disclaimer: information contained herein is provided without considering your personal circumstances, therefore should not be construed as financial advice, investment recommendation or an offer of, or solicitation for, any transactions in cryptocurrencies.