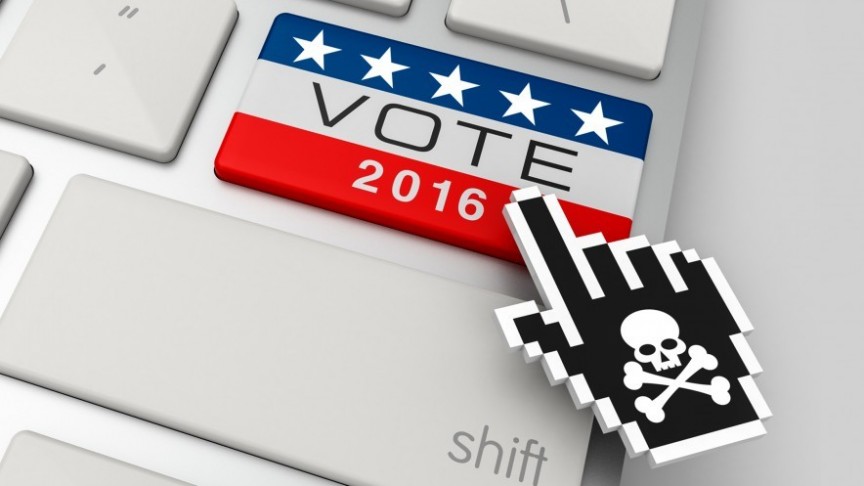 Was Bitcoin Wrongly Implicated In the Russia Investigation?
Jul 17, 2018, 12:12PM

by
Chris Madill
Often painted as outside the law, Bitcoin found to be instrumental in bringing down Russian conspirators in election fraud case.
According to recent reports by several media outlets, the group of 12 Russian intelligence officers indicted for their alleged interference with the 2016 U.S. election may have used Bitcoin to help fund their conspiracy.
The indictment, filed Friday, July 13, details how the Russian conspirators utilized cryptocurrency technology to try to hide the path of the money needed to fund their efforts,
To avoid detection, the Conspirators used a network of computers located across the world, including in the United States, and paid for this infrastructure using cryptocurrency.

In addition to mining Bitcoin, the Conspirators acquired Bitcoin through a variety of means designed to obscure the origin of the funds. This included purchasing Bitcoin through exchanges, moving funds through other digital currencies, and using pre-paid cards. They also enlisted the assistance of one or more third-party exchanges who facilitated layered transactions through digital currency exchange platforms providing heightened anonymity.
When the news of the use of Bitcoin first went public, many mainstream media outlets pivoted their headlines to purport Bitcoin's role in the criminal world and paint crypto as a whole in a negative light.
A more detailed analysis has recently been made available regarding the indictment. It is beginning to appear as though the nature of Bitcoin's public ledger may have actually helped U.S. officials build a strong case of correlated evidence against the Russians.
Bitcoin, and most other cryptocurrencies, use a distributed public ledger to confirm transactions on their networks. While Bitcoin's ledger does provide some level of anonymity, all transactions are stored in public view on the ledger for anyone who wants to look. Although the transaction ID's cannot be attached to a specific identity, they can be traced to a specific wallet address with very little effort.
In the case of the Russian conspiracy, it appears that the wallet addresses used for transactions by the conspirators were identified by law enforcement officials in the U.S. As a result law they were able to connect the Bitcoin addresses to, not only the individuals responsible for the crime, but to specific computers, IP addresses, and even servers that were used to house some of the infamous "leaked emails" that were instrumental in Hillary Clinton's election loss. The Bitcoin blockchain was therefore pivotal in identifying not only the conspirators themselves but the full extent of their activities.
Disclaimer: information contained herein is provided without considering your personal circumstances, therefore should not be construed as financial advice, investment recommendation or an offer of, or solicitation for, any transactions in cryptocurrencies.