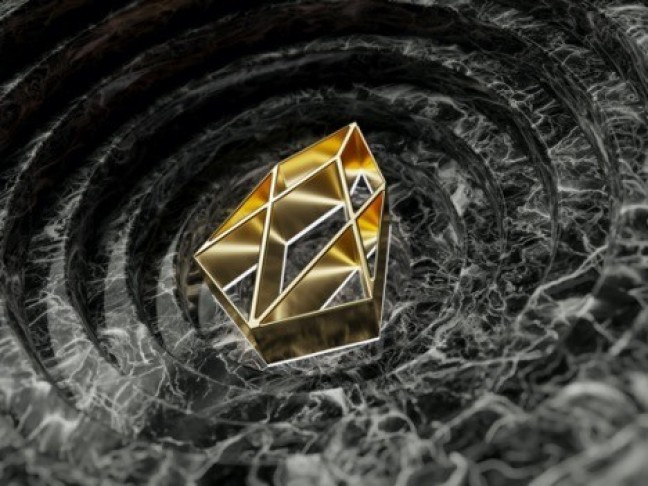 What Is EOS? Price Predictions for the Blockchain Ecosystem
Jul 14, 2021, 3:37PM
Brought to you by Remitano.com
EOS is a next-gen blockchain ecosystem that continues to make waves for its outstanding Initial coin offering and special features.
The main aim of the EOS protocol is to create a network that can process millions of transactions in the space of a few seconds.
With the attention bitcoin has garnered for the crypto niche, people are in a haste to buy bitcoin in India. However, bitcoin is quite expensive and people are trying to buy and invest in lower price coins like EOS.
EOS looks to develop a decentralized blockchain that can process extremely quick transactions. Regarding itself as the best infrastructure for Dapps, the system looks to provide a platform to ease the development of these kinds of applications. An interesting part is that it does not require transaction fees and it is highly scalable. The platform also has its crypto just like other blockchains. This content will address what EOS is exactly, and how to buy EOS tokens.
What is EOS
Before going deep into what EOS is, let's take a brief look at what Dapps are.
What are Dapps?
Dapps is a short form of decentralized application. They are computer applications that function on a Peer-to-peer network such as blockchain. This means these kinds of applications aren't managed by a single entity.
EOS
Just like Ethereum, EOS acts like an OS for these kinds of apps. EOS has many unique features. It is quite unique because it brings together the characteristics of the pioneer blockchains. EOS is said to combine the security of BTC, the ease of programming that ethereum has, and high scalability. Imagine all these unique characteristics in one platform.
With the increasing size of the Dapps community, and much traffic on a single blockchain network, it mostly affects transactions because of the limited resources on the network with problems like the network getting jammed by many false transactions, reduced execution speed, and limited computing power.
However, EOS looks to tackle these problems by providing more scalability, flexibility, and usability with its unique features.
EOS provides some flexibility in developing Dapps, the structure enables users to use the platform without incurring any cost and allows developers to predict the cost of hosting.
These entire characteristics are what make EOS a unique protocol. People who support this protocol are sometimes referred to as the ethereum enemy because people believe the platform is here to take over power from ethereum. Although EOS seems to be an advanced version of Etheruem, it still has a lot of work to do to displace ethereum as the number one decentralized applications platform. One of the major differences between the two platforms is the time it takes to process transactions. While EOS can process millions of transactions in a few seconds, ETH can only process 15 transactions in a second.
In an EOS blockchain, blocks are produced by block producers similar to ethereum miners. The producers get paid for each block produced. This implies that users get to use the platform for free. On this blockchain, two blocks are created per second.
The EOS Token
Just like the popular blockchains, EOS has its crypto which is also called EOS. The main difference between this token and others is that they don't really serve a purpose. Rather, developers using the platform use them to generate the tokens required for their specific apps.
The initial ICO of the token was launched in June 2017 and lasted for a year. The ICO set the record of the largest amount raised in an ICO with more than $4.197billion.
EOS price analysis and prediction
Due to the outstanding performances of the protocol and its ICO, there are a lot of questions about the price actions of its crypto.
The lowest price EOS has traded is $0.48 during the early stages of the ICO. Three years ago, EOS set an ATH of $22.87 after which it experienced a rapid decline. Last year, the coin recovered from a low of $2.43 to trade at about $5.
Recently after the United States government proposed a tax increase, the price of the coin dropped from its previous high of about $8 to about $4. However, earlier this month, the coin broke the previous high of this year to set a new high of $13.18 after news that the coin is about to raise its staking rewards.
It is presently trading at around $6 at the time of this writing with about 953 million in circulation and a total supply of 1.02 million.
Based on technical analysis, EOS has reached the first major high since the bearish momentum started and could even break the previous ATH by trading at about $30. After breaking the ATH the crypto should experience a full bullish momentum that could push the price to about $160 although a price decline is likely to follow.
Where to buy EOS
Buying and storing EOS is just like when you buy bitcoin and store it. Just like every other cryptocurrency. You only have to get a wallet and also find an exchange that lists the coin because it is not available on all the exchanges. Some exchanges where you can buy cryptocurrency in India are Remitano, Binance, Coinbase, and E-toro.
The easiest way to get EOS is to use INR and buy EOS on Remitano. Getting EOS on other exchanges may not be easy because of the ban on bitcoin in India.
Indian banks have restricted the automation banking systems that allow crypto traders to buy bitcoin from their bank account, thus making it nearly impossible to buy or sell bitcoin through these exchanges. The only legitimate way to buy bitcoin or dogecoin in India now is through Remitano P2P exchange, thanks to their unique and secure fiat wallet feature.
In conclusion, EOS seems to have great potential, as it looks to tackle the shortcomings of available blockchains. Although the community is yet to know if it will achieve the 100,000 transactions per second. It is now worthy of being put just behind ethereum, however, whether it will surpass ethereum is a thing we have to wait and watch out for but ethereum at the moment still maintains its position as the world-leading Dapps platform.
Looking at the market capitalization, current prices, and the ATH, the coin has great potential and a tendency to rise in the future. Although this is crypto anything can happen.
Disclaimer: information contained herein is provided without considering your personal circumstances, therefore should not be construed as financial advice, investment recommendation or an offer of, or solicitation for, any transactions in cryptocurrencies.