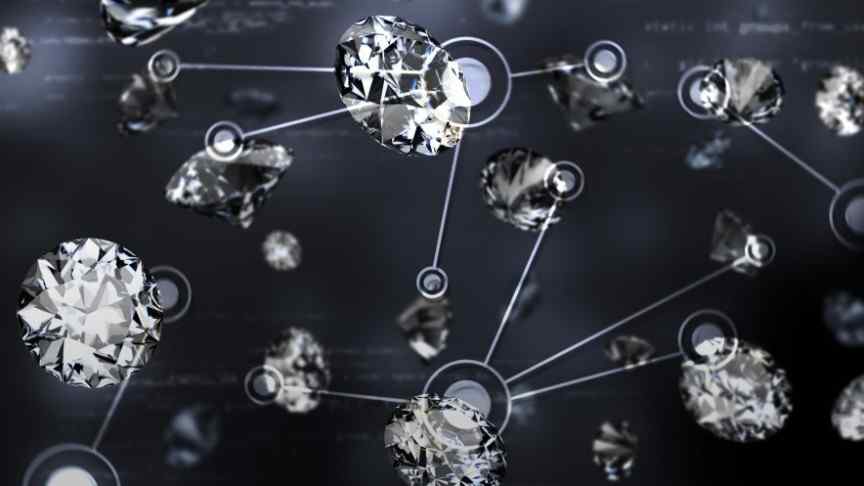 The Two Largest Diamond Miners to Cooperate on Blockchain Diamond Tracing Program
Nov 1, 2018, 10:50AM
Distributed ledger technology is being eyed as the solution to an increasingly wide array of real-world industry challenges
Alrosa, a government-backed diamond mining firm based in Russia, is joining forces with De Beers to partner on a blockchain-based end-to-end diamond tracing solution called Tracr. The new platform is designed to prevent conflict diamonds from entering the global diamond supply chain and represents a compelling real-world use case for distributed ledger technology.
The Growth of Tracr
Blood diamonds, also known as conflict diamonds, are stones obtained through illegal labor from war zones in Africa. These stones are said to fund wars and armed criminal groups in countries such as Angola, DRC, and Sierra Leone. The diamond industry is wary about passing on these stones to consumers, purportedly for humanitarian reasons.
In an effort to combat the problem, De Beers, the world's largest diamond manufacturer, has developed Tracr, a new blockchain-based platform designed to keep track of the diamond supply chain.
Under the Tracr framework, each diamond is given a unique ID code with information about its weight, color, and clarity before being added to a blockchain ledger available to all the platform's participants. Several major industry participants have already joined the platform, including major retailers like KGK Group, Venus Jewel, and Signet Jewelers, the world's largest diamond jewelry retailer.
The addition of Alrosa is unique because it is the second largest diamond producer in the world.
Sergey Ivanov, the CEO of Alrosa stated,
Traceability is the key to further development of our market. It helps to ensure consumer confidence and fill information gaps, enabling people to enjoy the product without any doubts about ethical issues or undisclosed synthetics. Alrosa is glad to participate in testing Tracr, along with other market solutions. We believe tracing requires industry cooperation and complementation for the sake of a common goal.
This is not the first time blockchain technology has been eyed as a solution to supply chain challenges for valuable products. In 2015, Everledger pioneered a similar program to track diamond and other high-value items with a distributed ledger solution.
Disclaimer: information contained herein is provided without considering your personal circumstances, therefore should not be construed as financial advice, investment recommendation or an offer of, or solicitation for, any transactions in cryptocurrencies.