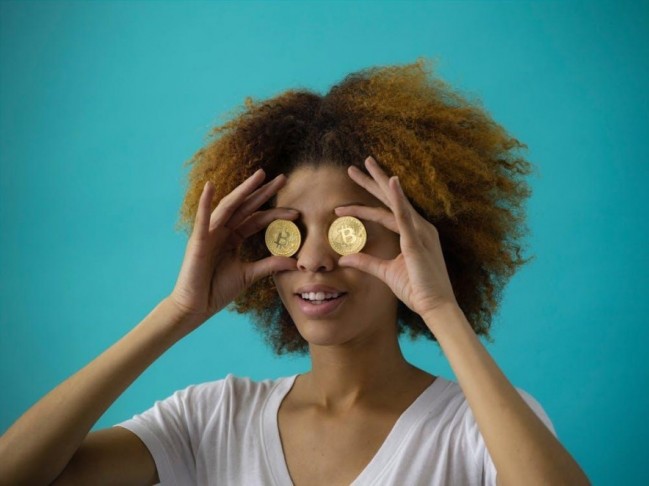 Women Take a Bigger Interest in Cryptocurrency Trading Than Ever
May 13, 2020, 5:36PM
Brought to you by Tradingbeasts.com
If a decentralized currency like bitcoin becomes a globally accepted means of exchange, people will have better control over their money.
Lots of crypto investors are looking forward to how and when cryptocurrencies will change the financial industry.
However, if that is going to be possible, the crypto industry should be able to overcome one thing the financial industry has struggled on for years. That is, male dominance. More men are investors in the financial industry and the same can be said for cryptocurrencies. This is because such investments are risky and not so many women will be willing to take on such.
However, the year 2020 has brought some amazing revelations in the crypto industry. More than ever, a good number of women have shown interest in cryptocurrency trading. This was revealed from data collected by CoinMarketCap - a subsidiary of Binance and the world's biggest crypto market data provider.
According to this data, the number of female crypto users has increased in more than 40% from January to March, 2020. Comparing this from what was obtainable in the last four years of 2019, a 43.24% growth has been achieved. In the last four months of 2019, women made up just 15.5% of CoinMarketCap's crypto users database. In the first three months of 2020, the percentage of women in CoinMarketCap's crypto users database was at about 21%. On the other end of the spectrum, low spread crypto brokers haven't reported any significant change in their customer base and male dominance still prevails.
What Regions Are Women Taking More Interest?
CoinMarketCap draws demographic data using the Google Analytics tool. From the demographic data, the regions, countries, and other profile details of the female crypto users is made transparent.
From what is obtainable, there was about 50% growth in female crypto users in regions of Europe and America. The Europeans, however, come first and are then followed by the Americans. The next continents after the two are Oceania and Asia. Africa comes fifth having recorded an 18% female crypto users growth.
The most increase in female crypto users by country was recorded in Romania and Greece. The percentage increase was higher than 100%. Furthermore, the data recorded by CoinMarketCap showed that there has been an increase in female crypto users between the ages of 18 - 24 years. This increase was at 65%.
What Stops More Women From Investing In Cryptocurrencies?
There is no reason why women should not invest in bitcoin and other cryptocurrencies as much as men. As mentioned earlier, one reason why it is not so is because not many women are willing to take on the risks involved in trading. Every crypto trader knows that crypto trading is one very risky venture.
However, it is presumed that more women will be willing to trade cryptocurrencies if it becomes less risky. In another view, it is presumed that more women will be willing to trade cryptocurrencies if they are better educated about what it involves. If any should be considered, it should be the latter. Risks are always a part of every investment and for crypto trading, it's not going anywhere.
Less education is one major factor that stops women from investing in cryptocurrencies. This has been shown to be true via a bitcoin female investor study carried out by Grayscale. This study conducted between March and April 2019, involved 1,100 people - 49% of men and 51% of women. These people were investors in several assets with a $10,000 minimum value and were between 25 - 64 years of age.
According to this report, 76% of the female investors consulted attested to being less familiar with the bitcoin as opposed to 52% of the males. A further 67% of the women confirmed that this lack of familiarity is one reason why they are not driven to invest as opposed to 48% of the men. About 96% of the female investors consulted agreed that if more educational resources are provided, they would be more welcoming to bitcoin investing.
56.2% of the women were certain of bitcoin's value growth which is almost the same with the men with just a 0.2% difference. Also, 49.8 percent of the women knew that the limited supply of bitcoin is a major factor for its price increase in the future; it was 49.9% for the men. However, as expected, more women were afraid of the risks involved. When asked to pick between building wealth and financial security, 60% went for the latter.
Bottom Line
The difference between male and female investors in cryptocurrencies is very huge. Several factors as discussed contribute to this with the majority being lack of education and fear of investing risks.
Conversely, the year 2020 seems hopeful as the number of women engaging in cryptocurrencies is on the rise. Bitcoin awareness is spreading to more women via different channels. There are also organizations like the London Women In Bitcoin that focus on sensitizing more women about cryptocurrency and blockchain technology.
Disclaimer: information contained herein is provided without considering your personal circumstances, therefore should not be construed as financial advice, investment recommendation or an offer of, or solicitation for, any transactions in cryptocurrencies.