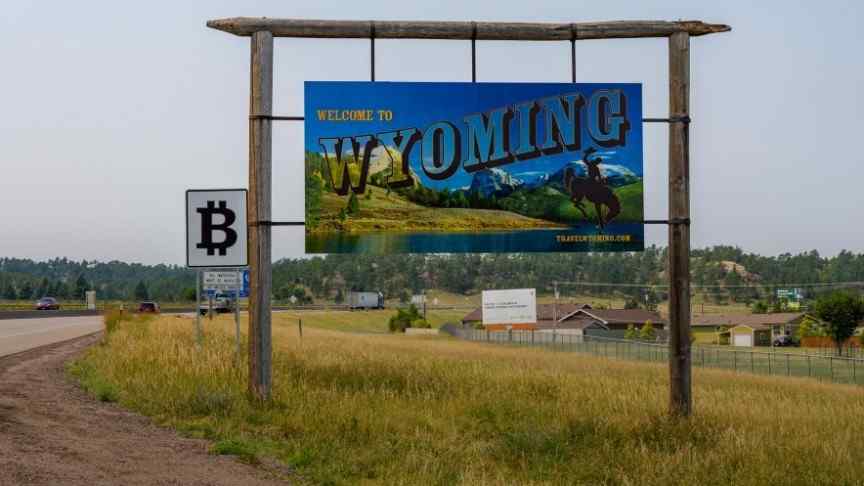 Wyoming Legislators Draft Plan for a Blockchain Friendly Bank
Oct 2, 2018, 6:55PM
Wyoming legislators are drafting legislation to create a blockchain friendly bank that will provide banking access to their local fintech sector.
Blockchain Task Force
A 10 member blockchain task force made up of state senators, representatives, and influential Wall Street veterans are in the process of drafting legislation to create a new form of financial institution, akin to banks, in order to better facilitate the financial activities of blockchain-based firms in Wyoming.
These "special purpose depository institutions" (SPDI) seek to provide access to secure and reliable banking services to the local fintech sector, which has been currently hamstrung by federal and state laws prohibiting federally insured financial institutions from transacting with crypto-related businesses. Tyler Lindholm, co-chair of the committee and a state legislator, said:
It's essentially a money warehouse. My focus and my peers' focus had been on ways we can support businesses without spending a lot of money. And a lot of that requires creating regulations and laws to help these companies get started. We're creating a law these people have been looking for. They've been looking for this from the SEC, the FDIC… but they haven't been created yet. This is what we're doing in Wyoming, letting these companies know we're open for business.
How an SPDI Will Work
Unlike a traditional bank, an SPDI will only provide services to business customers. It will be structured as a mutual company (wherein the clients have ownership), will have a very high liquid asset requirement for its clients, and will not give out loans. SPDIs will also have expertise with customer identification, anti-money laundering, and beneficial ownership requirements. While banks' fractional reserve requirements mean they only need less than 10% of reserves on hand at any one time, SPDIs will have to maintain 100% of liabilities as liquid assets. A service charge, via periodic subscriber subscriptions, will fund the institution's operations, which will be run as a mutual entity to ensure the bank's solvency as it is not insured by the FDIC.
The SPDIs aim to streamline compliance demands by having the technology platform use "legal entity identifier standards", smart contracts, and cold storage methods for ensuring the security of data. However, the draft legislation did make it clear that SPDIs are required to comply with all applicable federal laws and are not merely an artifice to bypass them. Established businesses will require a minimum of $5,000 to store at the SPDIs.
Boosting Wyoming
The lack of regulations around cryptocurrencies has been the main reason why banks have thus far refrained from dealing in cryptos. This draft legislation, in its attempt to establish clear state regulations for these new crypto-focused financial institutions, will foster an environment with more legal clarity that can, in turn, attract multimillion-dollar fintech businesses to Wyoming. The Transparency Market Research, which valued the global blockchain technology market at $316 million in 2015, estimates that it will grow to $20 billion by 2024.
SPDIs are far from the first effort to make Wyoming an attractive place for emerging blockchain businesses. In March, a bill was passed in the state which exempted utility tokens from securities laws. Earlier this year, another law was passed exempting crypto miners and blockchain startups from paying property tax. If this legislation for SPDIs is passed in November and enacted in the winter session, it will really put Wyoming on the map for blockchain innovation and could dramatically boost the state's long-term economy.
Disclaimer: information contained herein is provided without considering your personal circumstances, therefore should not be construed as financial advice, investment recommendation or an offer of, or solicitation for, any transactions in cryptocurrencies.