Writer

Martin is a nerd of various stripes with an affinity for paradox and interests in systems design and trans-disciplinary intersections. Martin is a child of the world having lived in Bulgaria, Czech Republic, Denmark, Israel and currently Taiwan.
READ FULL BIO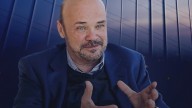 Martin Armstrong on Cryptocurrencies and Bitcoin, Ask-Socrates and the "Real Economy"
Economic forecaster Martin Armstrong on Bitcoin and cryptocurrencies and an explanation of Socrates, a SaaS economic forecasting engine.
Markets
Apr 05, 2019 - 22 min, 15 sec read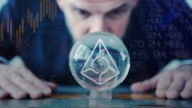 Augur Protocol Overlays: Veil and Guesser. Prediction Markets Made Easy.
A detailed background of the Augur prediction markets protocol along with profiles of its latest user interfaces Veil and Guesser.
Markets
Feb 01, 2019 - 15 min, 43 sec read
All the post are loaded