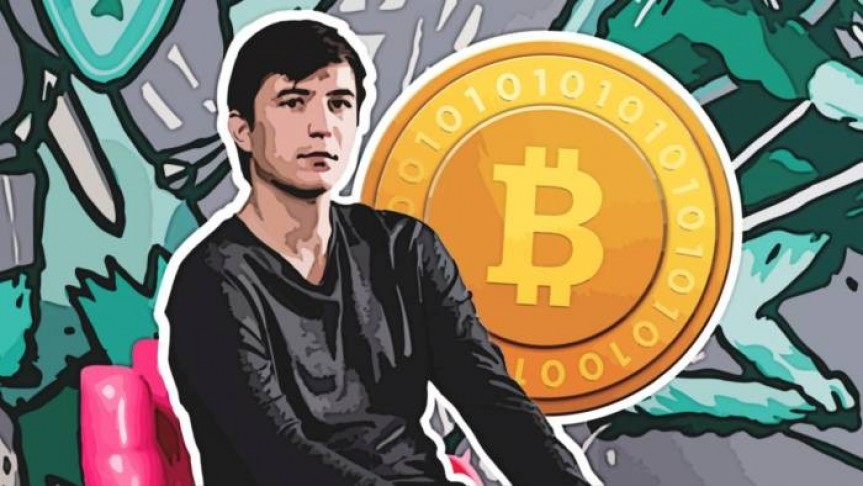 A Bear Phase Does Not Imply Bitcoin is 'Over', Says Vlad Tenev
Jun 21, 2018, 5:55PM
The founder of Robinhood, Vlad Tenev has stated that it would be silly to label bitcoin and cryptocurrencies as a failure.
Robinhood co-founder Vlad Tenev has come out against all the naysayers that have been calling cryptocurrencies a disaster over the current bearish slide. According to him, it is unwise to label Bitcoin as a failure just because it is trading at a lower level right now. The Stanford University alumni was a speaker at the CB Insights Future of FinTech conference currently underway in New York. He also discussed Robinhood's crypto expansion and criticised exchanges for levying exuberant fees on trades.
Tenev offered heavy criticism of cryptocurrency exchanges. He pointed out that investors are currently arm twisted by exchanges to pay high fees on each trade. He said, "We want to take this thing where customers are price gouged and bring the price to zero." Tenev's Palo-Alto-based company Robinhood offers a zero commission fee platform for investors to invest in digital coins.
Robinhood Puts Tenev's Money Where His Mouth Is
After rolling out a zero trading fee platform for the traditional equity markets, Robinhood ventured into offering trading services for digital currencies. More than 200,000 people signed up for Robinhood Crypto on the first day of its launch. By the end of the first week, the total number of registrations had exceeded one million. Tenev explained that there is no margin for the company in cryptocurrency trading and it only manages to break even. This could change when it begins offering premium paid services to investors at a later time. Robinhood has a unique advantage over its rivals in the crypto industry due to its presence in equity markets and its reputable brand name.
Bitcoin and cryptocurrency prices have cooled off from the highs of December 2017. Bitcoin has been trading this month in a range around $6000 to $7000. Critics have pointed out that this could be the end of the road for Bitcoin and cryptocurrencies. However, Tenev's more optimistic view on the future of Bitcoin has been echoed by Litecoin founder Charlie Lee, among others. Lee explained that he had seen many bear markets in the crypto industry but they did not affect the fundamentals of blockchain technology. He acknowledged that the bear market may have been prolonged due to the sharp sell-off that happened after yet another crypto exchange was attacked.
Disclaimer: information contained herein is provided without considering your personal circumstances, therefore should not be construed as financial advice, investment recommendation or an offer of, or solicitation for, any transactions in cryptocurrencies.