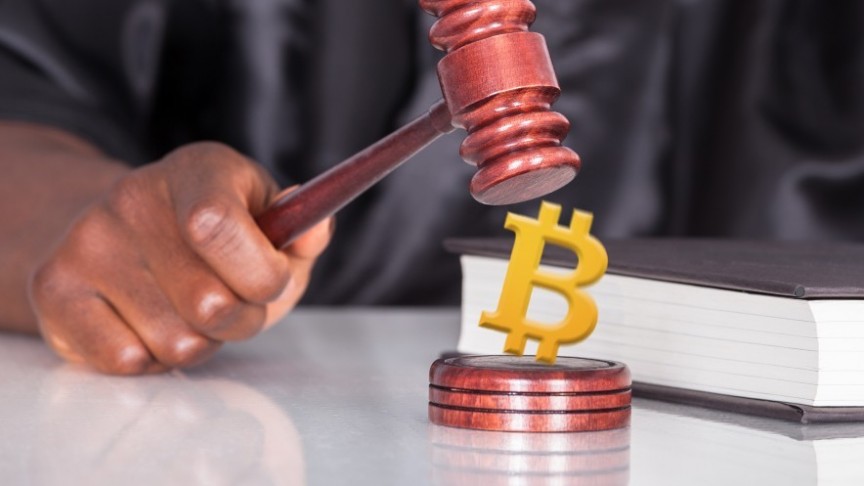 African Nations Adopting a Slower Approach to Crypto and Blockchain Technologies
Aug 12, 2018, 8:50AM
A new Ecobank report outlines many African nations' approach to blockchain as they pursue a widespread "Wait and See" policy.
A new report from Ecobank, a pan-African bank with operations in nearly 40 African nations, outlined the timid response to blockchain and cryptocurrencies demonstrated across the continent.
The southern tip represents the most progressive mindset as South Africa and Swaziland have legalized and regulated cryptocurrencies. According to the report,
Many African governments and regulators recognize both the risks and the potential positive impacts of cryptocurrencies, and some also appreciate the difference between cryptocurrencies and the underlying blockchain technology. But they have been reticent in authorizing cryptocurrency transactions / Ecobank Middle Africa Briefing Note
Other government bodies have been slower in their response, adopting a "wait and see" approach as other countries grind through the troubles of implementing regulation.
African countries appear to be looking to their neighbours to regulate and innovate first, and learn from their mistakes, rather than being the first mover. / Ecobank Middle Africa Briefing Note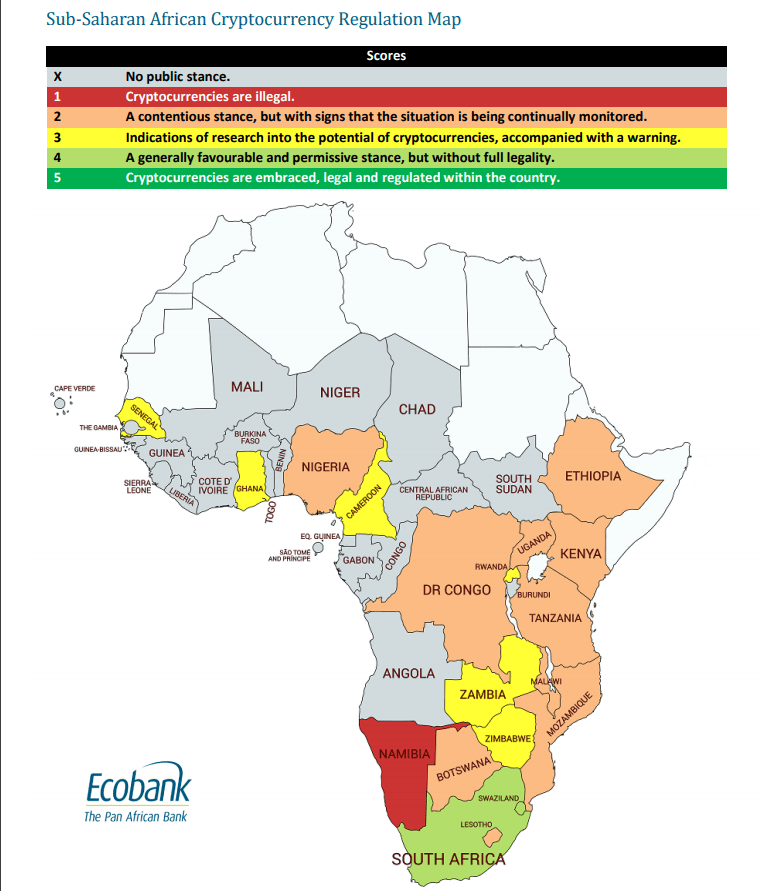 There has been an aggressive misconstruing of blockchain technologies throughout the continent. Public perception often ties the emerging innovation to cryptocurrencies like Bitcoin and Ethereum, and the extremely volatile valuations that come with these tokens. African agencies recognize the positives of the revolutionary blockchain technology, but there are too many inconsistencies with current regulatory policies.
India and South Korea have shown the exhaustive idiosyncrasies of establishing proper standards. African nations pursuing a delayed strategy will result in slow national transitions, but perhaps smooth the transition for widespread adoption. Given the conservative stance, keeping an eye on international regulation will be telling as to the future of African blockchain.
Disclaimer: information contained herein is provided without considering your personal circumstances, therefore should not be construed as financial advice, investment recommendation or an offer of, or solicitation for, any transactions in cryptocurrencies.