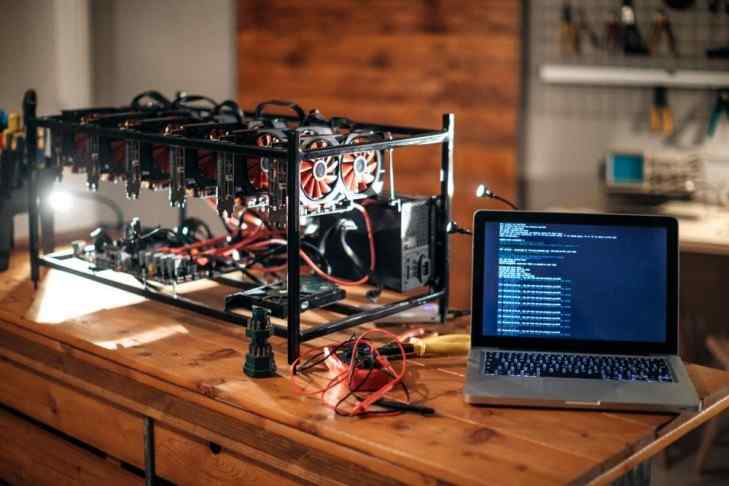 Are Bitmain Ethereum Mining ASICs Around the Corner?
Mar 29, 2018, 9:53PM
Susquehanna LLC has lowered AMD and NVIDIA stock ratings from neutral to negative in response to news that Bitmain has already developed the first ASIC for mining Ethereum.
Susquehanna International Group LLC´s analyst Cristopher Rolland recently confirmed that Bitmain has "already developed" an ASIC for mining Ethereum that will reach the market in the second quarter of this year. Rolland added that Susquehanna has learned of "at least three other companies working on Ethereum ASICs, all at various stages of development."
In response to the news of fresh competition from Chinese giant Bitmain, Susquehanna has lowered its price targets for AMD and NVIDIA stocks to $200, down from the previous $215, and has lowered their rating from neutral to negative.
Since the Ethash algorithm has thus far proven to be ASIC-resistant, ETH mining requires GPUs. Currently, the ETH mining hardware market is dominated by NVIDIA and AMD, who effectively control GPU manufacturing worldwide. NVIDIA and AMD have benefitted so much from GPU sales for cryptocurrency mining that investors have been known to treat their stocks as "proxy stocks" for the crypto market.
Bitmain is the largest company in the ASIC mining industry, currently supplying around 80% of all Bitcoin mining hardware sold worldwide. Reports indicate that the company may have made as much money as NVIDIA last year, and according to Roland, it would be the first company to put Ethash-capable ASICs onto the market.
Rumors of an ETH-capable ASIC from Bitmain are hardly new. Reports surfaced as early as February 12th of this year when Chinese website TechNews published an article describing the launch of an Ethash-capable mining machine called the F3. According to TechNews, the Bitmain F3 would have: "Three boards, each with 6 ASICs equipped with a total of 32 1Gb DDR3 memories." With a total of 96 GB DRAM, the F3 would outperform most current GPU-based mining rigs.
Bitmain has not yet made any official announcements about the alleged Ethash miner, and as such, it remains to be seen whether the new ASICs will have enough hashing power to eliminate the GPU monopoly on Ethereum mining. If so, such a machine could cause centralization problems for the Ethereum Network, similar to that seen on the Bitcoin Blockchain, where a limited number of miners in China (including Bitmain) control most of the hashing power.
Disclaimer: information contained herein is provided without considering your personal circumstances, therefore should not be construed as financial advice, investment recommendation or an offer of, or solicitation for, any transactions in cryptocurrencies.