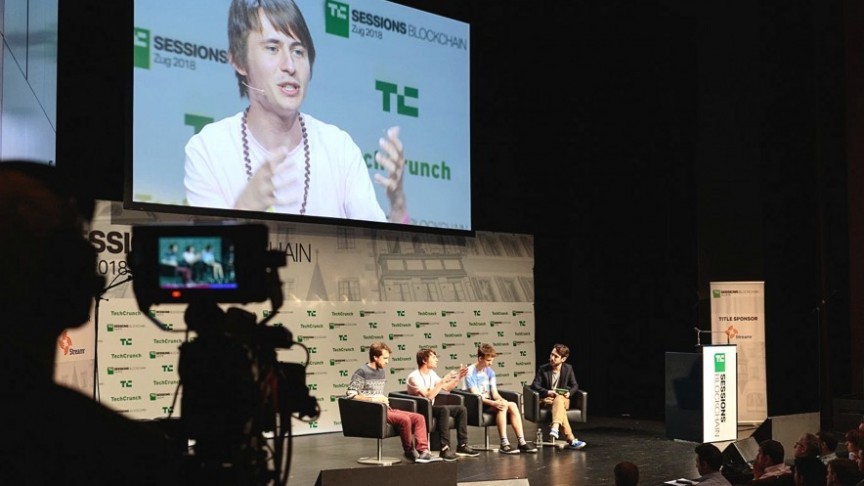 Ethereum's Casper and Sharding to Arrive by 2019, to be Fully Implemented by 2021
Jul 9, 2018, 9:06PM
In a TechCrunch discussion, Ethereum's main developers talked about the Casper protocol and sharding, saying they expect them to arrive by 2019.
In a TechCrunch summit on blockchain, principle Ethereum developers Vitalik Buterin, Justin Drake, and Karl Floersch detailed the platform's plans for the future with optimism. The extensive discussion included the Casper protocol and sharding, two of Ethereum's solutions to the scaling problem.
The consensus was that the growth and stability of the network are the major focus and that Casper and sharding are the best ways to accomplish those goals. Sharding eases the burden of transaction validations by splitting them into groups, or shards, which can communicate with other groups. These sidechains can then re-integrate with the mainchain. The Casper protocol shifts Ethereum to a Proof-of-Stake system that makes sharding more secure and easier to implement.
Timeline
These updates will roll out on an incremental basis beginning in 2019 with Casper before sharding arrives in 2020. Drake said,
My expectation is that Casper will come first — possibly next year, 2019. Then in sharding we've actually broken it down into two big phases.
Buterin has previously stated that these are important updates that must be implemented if the Ethereum platform is to live up to its expectations, saying that "The demand for using public blockchains is high and we need to up the stability in order the meet that demand".
The two updates, forming "Ethereum 2.0", will be the precursor to "Ethereum 3.0", which is the introduction of quantum security features that protect the network against quantum computer-powered decryption. The team wants to push these updates before the inevitable arrival of quantum computers.
Disclaimer: information contained herein is provided without considering your personal circumstances, therefore should not be construed as financial advice, investment recommendation or an offer of, or solicitation for, any transactions in cryptocurrencies.