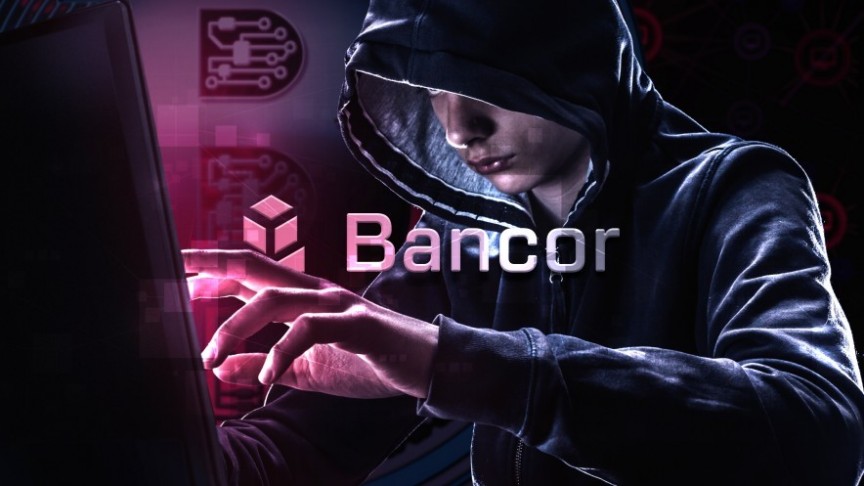 Bancor Loses $23.5 Million in Cryptocurrencies After Security Breach
Jul 10, 2018, 9:01PM
After the hack, Bancor froze BNT tokens, raising criticism over its status as a decentralized exchange from Charlie Lee and others.
The decentralized cryptocurrency exchange Bancor suffered a security breach on Monday, July 9, that resulted in the loss of $23.5 million in digital assets. According to Bancor, no user wallets were affected. Immediately following the attack, the company halted operations, froze its own native token (BNT), and announced that they were working with other exchanges to track the stolen ETH, NPXS, any other tokens. According to the official announcement on Twitter, the attackers managed to steal $12.5 million in Ether, $1 million in NPXS tokens, and $10 million in Bancor's own BNT.
The text of the official announcement is below: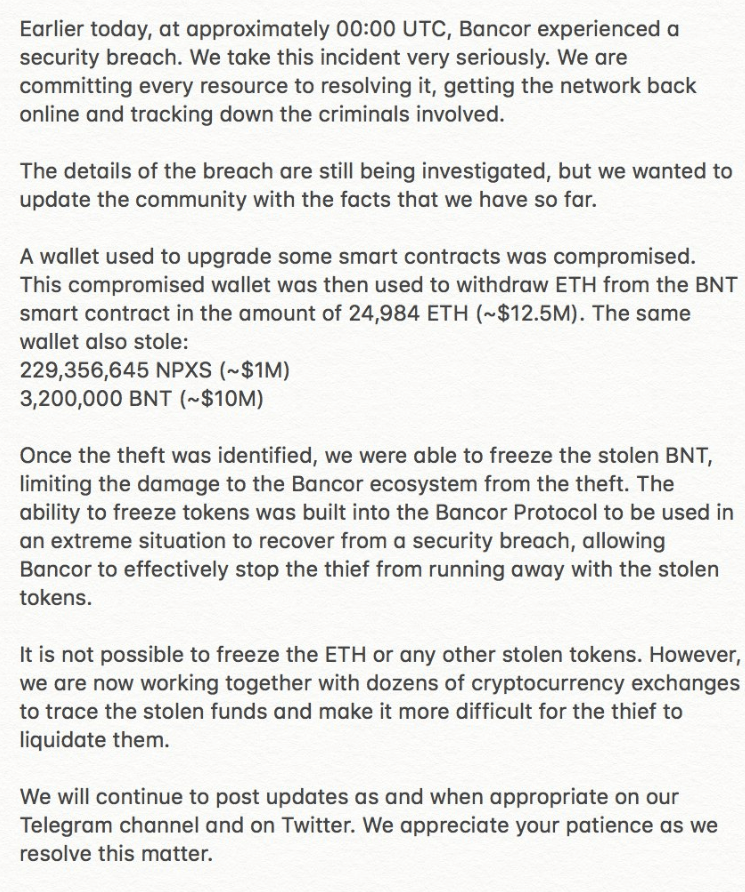 Criticism: Is Bancor Truly Decentralized?
Bancor was initially introduced as an exchange that would provide fairer fees and adequate liquidity for the least popular cryptocurrencies. The Bancor token presale managed to raise $150 million in mere moments last July, making it one of the most rapidly successful ICOs ever. Yet, Bancor has been surrounded by controversy since its inception. This latest incident drew criticism over the "decentralized" exchange's ability to both lose and freeze clients' funds. Shortly after the news, Litecoin creator Charlie Lee said in a tweet, that an exchange that is able to lose or freeze customer funds is giving "a false sense of decentralization".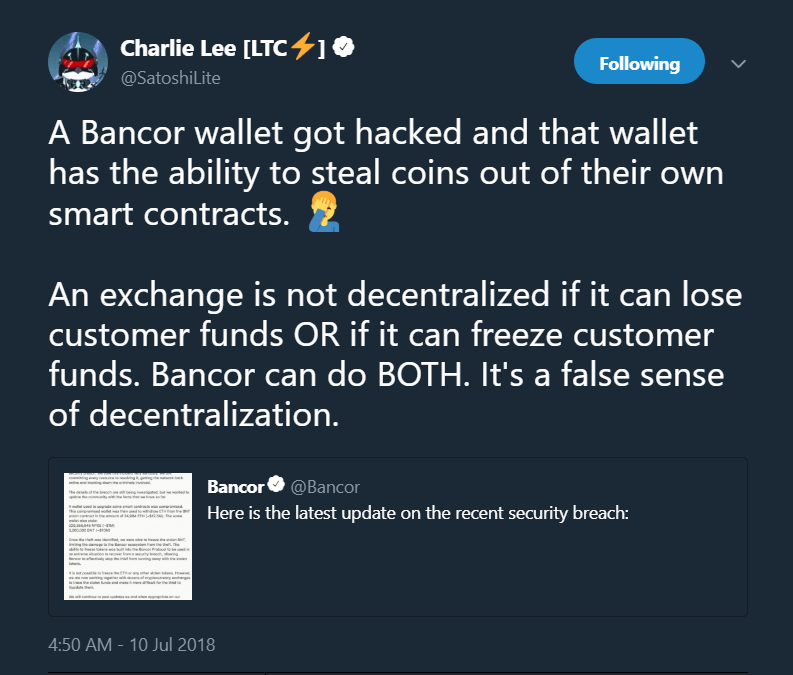 Without disclosing details, the company's representatives have confirmed that the vulnerability has been traced and closed and that Bancor's services would be back online within 24 hours. The company's website is still "under maintenance" at the time of writing. BNT's price has plummeted since the security breach and is currently trading at $2.29.
Disclaimer: information contained herein is provided without considering your personal circumstances, therefore should not be construed as financial advice, investment recommendation or an offer of, or solicitation for, any transactions in cryptocurrencies.