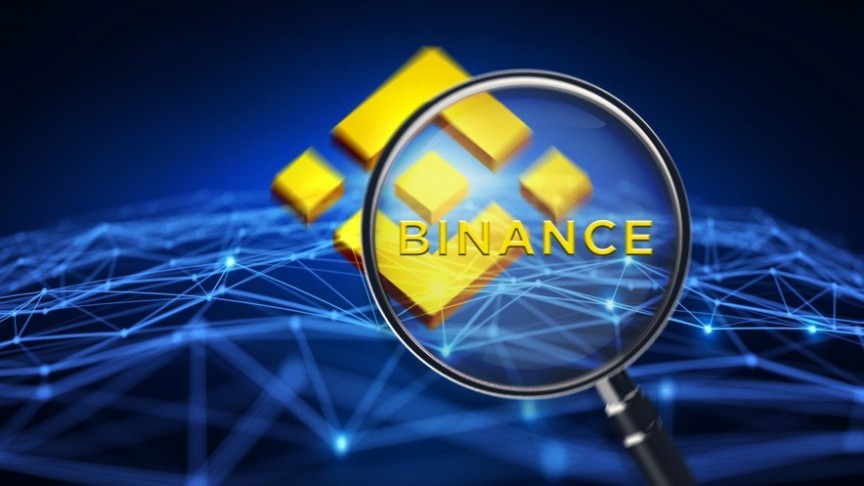 Binance Releases Demo Revealing the Core Functions of its Decentralized Exchange
Aug 10, 2018, 1:24PM
Binance's CEO Changpeng Zhao was thrilled as he shared a demo video of the Binance DEX, which will operate on the company's native blockchain.
Binance has released a short introductory video for its ambitious project for a decentralized cryptocurrency exchange.
Changpeng Zhao, Binance's CEO, proudly announced in a tweet, that this "rough, pre-alpha demo" version, as he called it, of the Binance DEX was delivered two months ahead of schedule.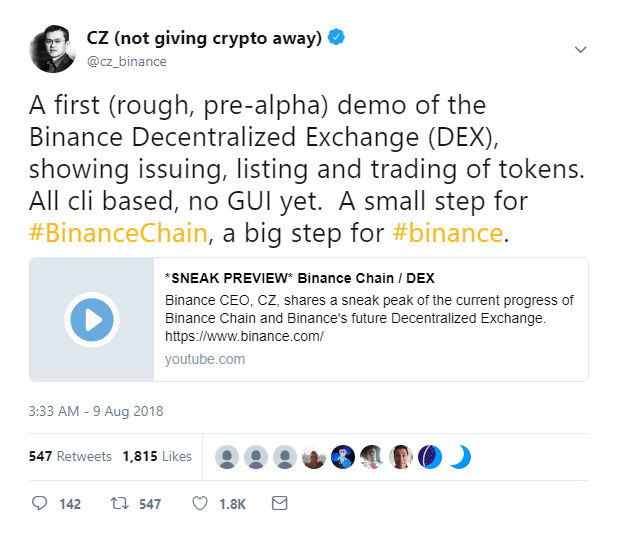 While it still runs on command-line and a graphical user interface is yet to be created, the preview shows a Binance developer demonstrating the fundamental functionalities of the platform. Namely, the issuance, listing, and trading of cryptocurrencies and tokens on a decentralized platform. Despite the fact that Binance is currently the leading exchange in the world, Zhao has been outspoken in his belief that decentralized exchanges where there is no intermediary between peer to peer traders are the future. The project is based on the company's native blockchain, dubbed Binance Chain, which was initially introduced last March.
A Decentralized Future
The retention of user control over assets and the elimination of centralized governance (i.e. banks) has of course been central to the crypto philosophy since Bitcoin's inception. Many feel that centralized exchanges contradict this philosophy by forcing crypto traders to entrust exchanges with their assets. Centralized crypto exchanges have also demonstrated vulnerabilities to hacking, which attackers have exploited to perform many recent high-profile attacks. Hence, many in the community, including Zhao, believe that the decentralized exchanges will be vital for the future of cryptocurrency.
As indicated in his tweet, Zhao acknowledges that the promising venture is still in its infancy, but he considers the latest development to be a major milestone.
There is still tons of work to be done to turn it into a final product. The team is working very aggressively. Nevertheless, this is a major milestone for Binance Chain.
The Binance decentralized exchange may still be far from ready, but Binance is in the process of forming strategic partnerships to further enhance and develop its much-anticipated DEX. Earlier this week, Binance announced the acquisition of the Ethereum Trust Wallet, an open-source, decentralized wallet. While the Trust Wallet team will maintain governance over its product, the company will also benefit "from the increased synergy from Binance."
Disclaimer: information contained herein is provided without considering your personal circumstances, therefore should not be construed as financial advice, investment recommendation or an offer of, or solicitation for, any transactions in cryptocurrencies.