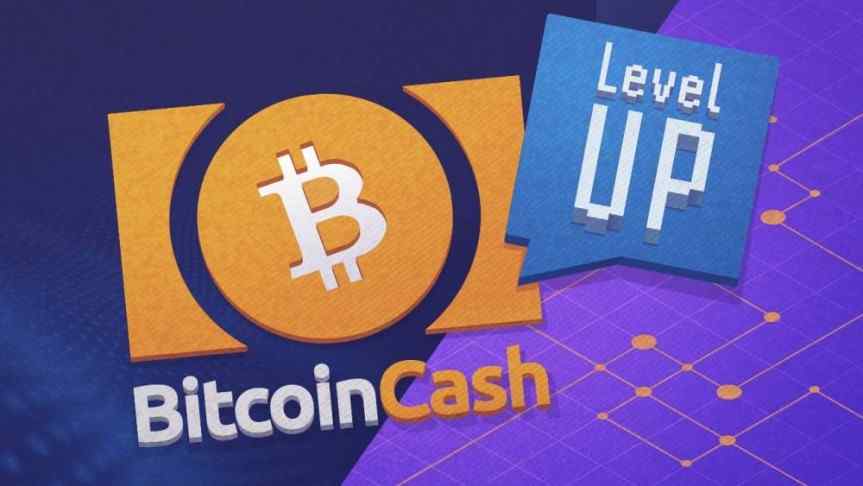 Bitcoin Cash Hard Fork Brings a Block Size Increase and Smart Contracts
Apr 25, 2018, 1:06AM
Bitcoin Cash will be hard forked on May 15. News of the upcoming improvements has led to a recent appreciation in its price.
Bitcoin Cash (BCH), the fourth largest cryptocurrency, will undergo a hard fork on May 15. The new development will include a block size expansion from 8 to 32 megabytes as well as the addition of new functionalities. The community's excitement for the new upgrade is apparent in the recent price surge of Bitcoin Cash. The coin's value has increased more than 60 percent over the last two weeks.
Developers are confident that the block size increase will reduce block intervals to 2.5 minutes as well as increase the number of possible simultaneous transactions on the network. Additionally, transaction fees will further decrease to make Bitcoin Cash a more attractive payments method. According to current statistics, Bitcoin transaction fees are ten times higher than those of Bitcoin Cash. Another major enhancement will be the addition (or reactivation) of Bitcoin script operation codes, in order to enable the use of simplified, Ethereum-like Smart Contracts and asset tokenization.
The hard fork will come into effect on May 15. As the announcement by the BCH development team states, the exact time depends on Blockchain activity:
"When the median timestamp of the most recent 11 blocks is equal to, or greater than 1526400000, then the new consensus rules shall apply to the next block. The exact time of activation depends on the time this block is found."
Preparing for the Fork
The Bitcoin Cash community is already busy preparing for the consensus changes. Full nodes are in the process of upgrading their clients to include the new features. More than 58% of the ABC client's users (the most popular client in the BCH network) have already migrated to the latest release. Other clients like Unlimited, Parity, XT, and Bitprim have begun to implement similar changes.
It is interesting to note that Bitcoin scaling issues were the main reason Bitcoin Cash was conceived in the first place. Bitcoin Core developers were against the initial block size increase, shifting to the Lightning Network instead. The Bitcoin Cash team opted for the block increase with the goal of turning the coin into a convenient transactional method. They believe that the ability to handle large transaction volumes for low fees will make BCH the ideal crypto for small purchases. The enthusiasm that has thus far accompanied the news of the BCH hard fork could prove them right, and could progressively lead to wider BCH adoption.
Disclaimer: information contained herein is provided without considering your personal circumstances, therefore should not be construed as financial advice, investment recommendation or an offer of, or solicitation for, any transactions in cryptocurrencies.