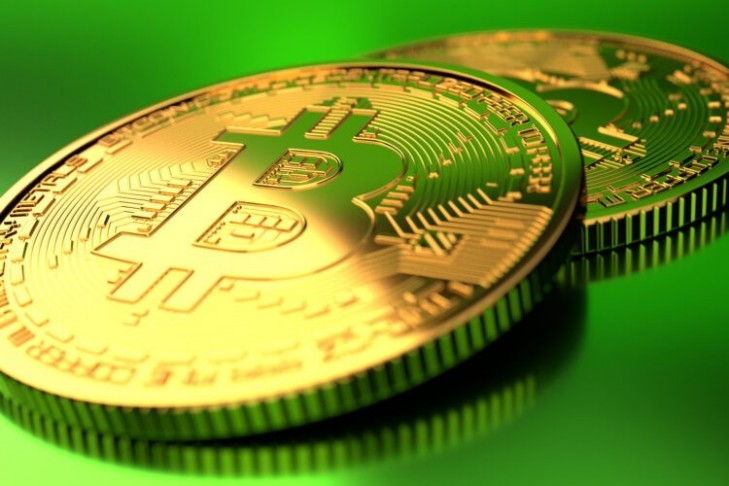 Bitcoin Price Continues its Path Towards $50,000, ZIL, GNO, ADA, Mar. 28
Mar 28, 2022, 8:26PM

by
Kevin George
Bitcoin continues its rally towards $50k despite digital US dollar proposal. ZIL announces metaverse plans. Gnosis recovers from recent hacks.
BTC
The Bitcoin price was up over 15% this week as the latest gains took the world's largest cryptocurrency above $47,000.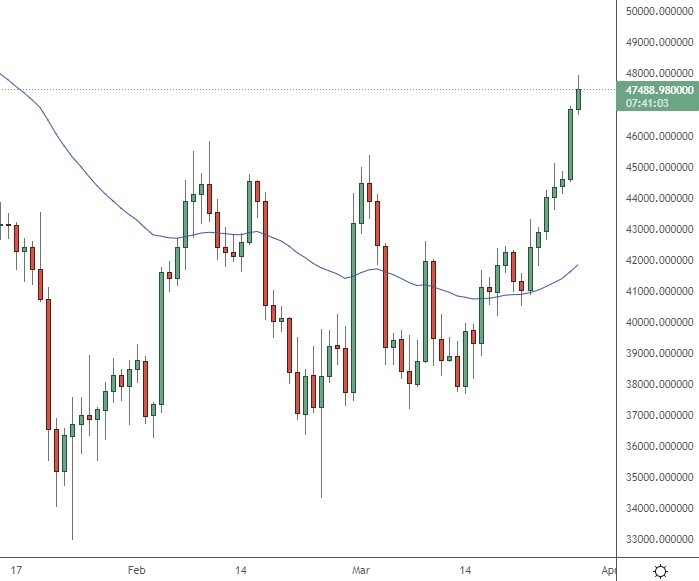 BTC failed to be moved by the introduction of an ECASH bill from US lawmakers that will seek to provide a digital alternative to the greenback.
After much speculation over a Central Bank Digital Currency (CBDC), a group of US lawmakers said that the Treasury Department may be the right government entity to create a digital dollar. The new bill introduced Monday would authorize that move.
The electronic dollar would be a bearer instrument that people could hold on their phone or a card. The system would be token-based, not account-based, meaning if someone were to lose their phone or card, they would lose the funds.
Rohan Grey, an assistant professor at Willamette University who consulted on the bill, told CoinDesk the bill was prepared to create a true digital analogue to the US dollar.
We're proposing to have a genuine cash-like bearer instrument, a token-based system that doesn't have either a centralized ledger or distributed ledger because it had no ledger whatsoever. It uses secured hardware software and it's issued by the Treasury.
The price of Bitcoin was on a path towards the $50,000 mark but investors should be wary about the digital dollar and what that means for BTC. With a digital dollar, BTC cannot be the US digital currency.
ZIL
Ziliqa was the best-performing crypto asset this week, with a gain of 144%.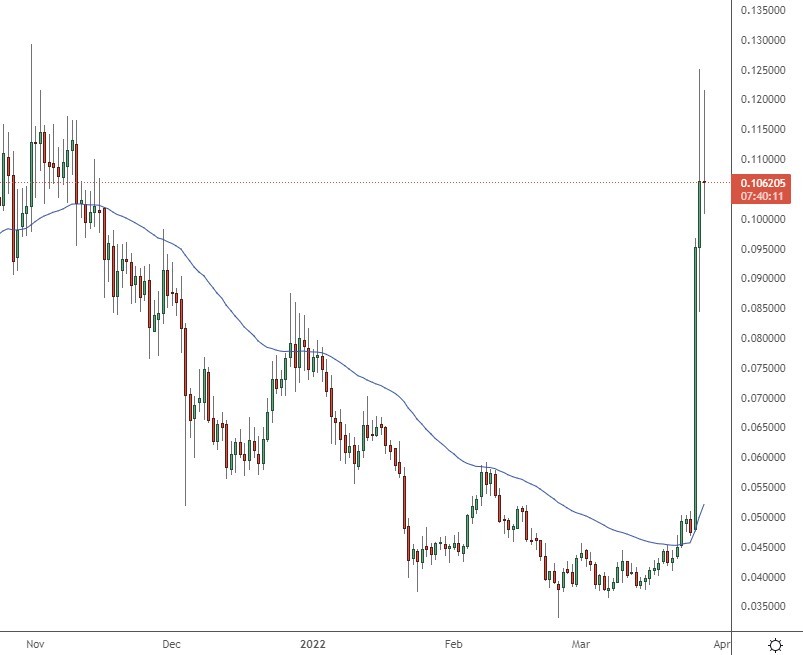 The move occurred after Ziliqa announced a metaverse-as-a-service (MaaS) platform, named Metapolis. Metapolis will officially launch on April 2nd at an event at the Frost Science Museum in Miami.
Zilliqa, which is a layer-1 blockchain protocol, will be launching Metapolis – an extended-reality (XR) metaverse that offers its partners a MaaS platform.
With Metapolis, Zilliqa gives users a data-centric and customizable XR experience accessible through artificial reality (AR) and virtual reality (VR). Metapolis is already building cities with a host of brands in gaming, esports, and the music industry, with $2M in pre-launch revenue secured from the initial partnership.
Built on the Zilliqa blockchain – which uses sharding technology – Metapolis is highly scalable and affordable, with more energy efficiency, making it more environmentally friendly. Essentially, Metapolis is a blank canvas; brands define their space to be whatever they want it to be.
Metapolis creates digital locations that fit each of its clients' needs. Music brands will likely want virtual concert venues, while sports brands may create digital versions of their stadiums for live streaming of matches.
The price of ZIL hit $0.10 after news of the metaverse product release.
GNO
The Gnosis project saw a gain of 60% on the week despite a recent hack of two protocols.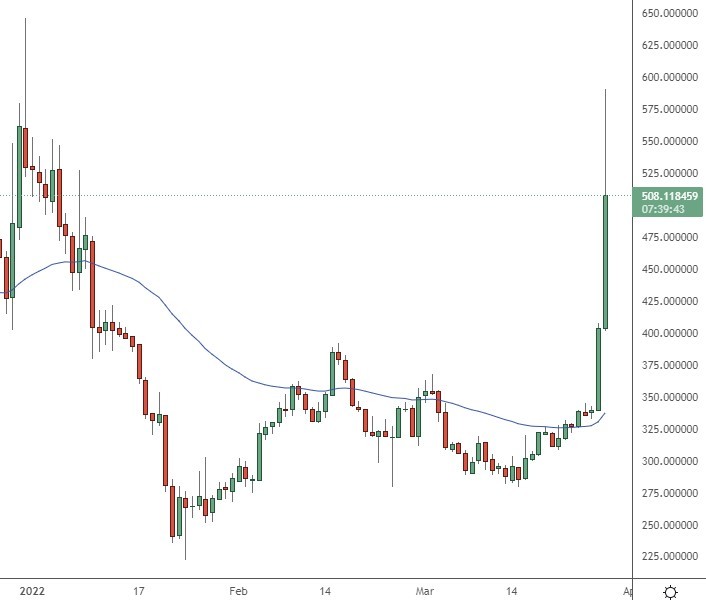 In the attack, Agave and Hundred Finance were exploited on the Gnosis chain, leading to losses amounting to $11 million worth of crypto.
The hackers introduced a bug on both protocols, allowing them to implement a flash loan exploit. They made off with millions in USD Coin, wrapped ETH, Gnosis (GNO), wrapped BTC, Chainlink (LINK), and wrapped XDAI.
DeFi projects are seeing a worrying rise in hacks that could prevent their adoption. A research report by blockchain security firm Certik said the amount of money lost in decentralized finance exploits more than doubled to $1.3B in the last year.
Gnosis is now recovering from the hack with a rise from around $380 to over $520 per coin.
ADA
The rise in the Bitcoin price is adding to the recovery in other tokens with ADA up over 33% this week.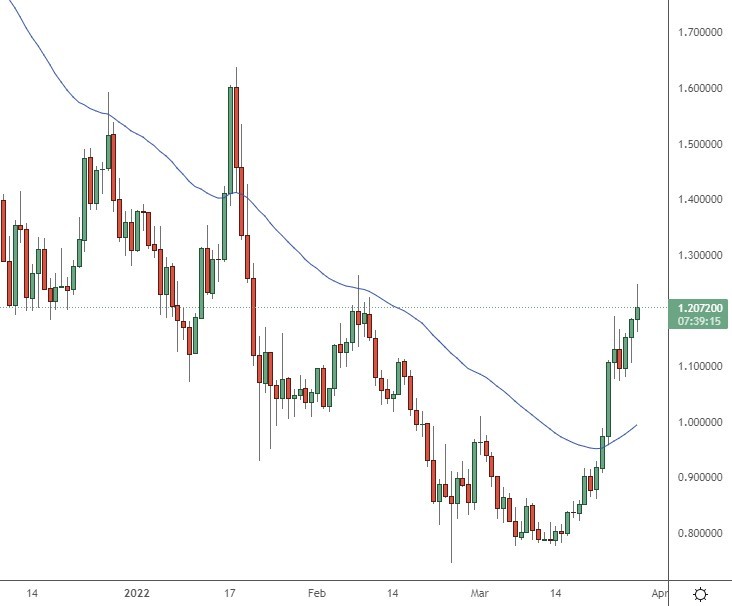 The coin was the largest gainer in the top ten coins this week as bargain hunters look towards the recent rally continuing.
Cardano founder Charles Hoskinson gave a keynote speech on the first day of Binance Blockchain Week in the UAE. Hoskinson said:
As blockchains become more advanced and more powerful, we have to start making some difficult and uncomfortable philosophical decisions. When you move past the comfort of Bitcoin, you start entertaining many other ideas.
He also discussed the idea where DAOs may be the foundation of Web3. "If we're truly decentralized, we have to figure this out for ourselves," he said.
In other Cardano news, Blockchain startup dcSpark's sidechain project (named "Milkomeda"), which will allow EVM-compatible smart contracts to be executed from Cardano, is expected to launch today.
Milkomeda project promises in future to deliver interoperability between Cardano and other layer one blockchains, such as Solana.
The price of ADA was trading at $1.20 after the move higher this week.
Disclaimer: information contained herein is provided without considering your personal circumstances, therefore should not be construed as financial advice, investment recommendation or an offer of, or solicitation for, any transactions in cryptocurrencies.