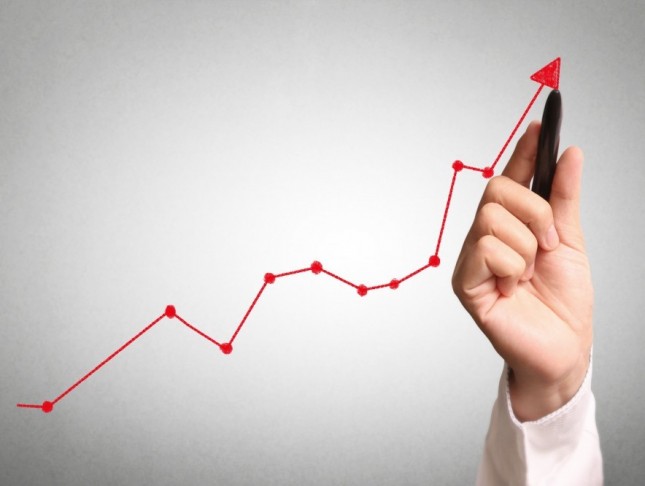 Bitcoin Price Moves Above $40k after Amazon Speculation, QNT, LINK, ZIL, Jul. 31
Jul 31, 2021, 6:18PM

by
Kevin George
Reports that Amazon will accept Bitcoin for payments by year-end spurred a rebound in the coin. Mastercard also wants to enter the crypto space.
BTC
The Bitcoin price saw a strong rally on the week and moved above the $42k level after reports that Amazon would soon accept the coin as payment.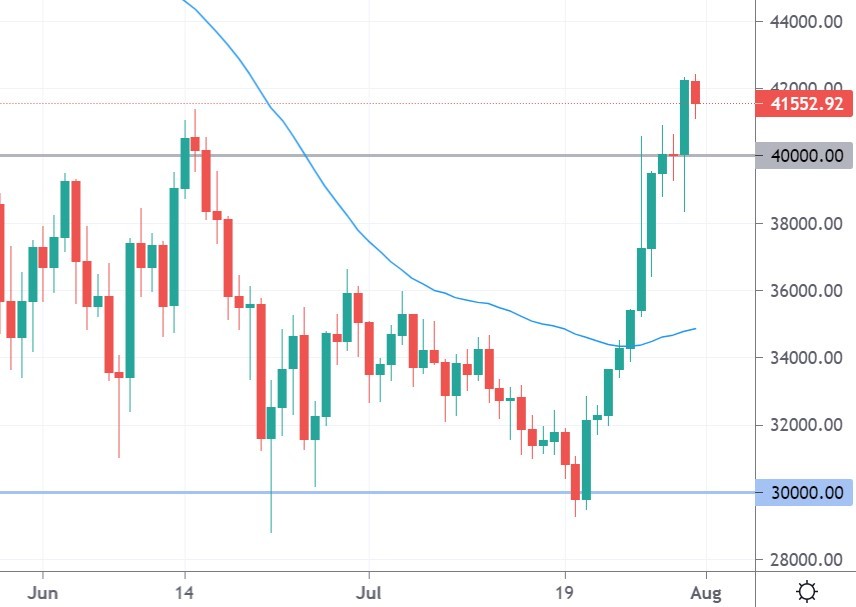 The speculation that the e-commerce giant would enter the crypto space started with an anonymous source within Amazon that reportedly told London financial news outlet City A.M. that they would start accepting Bitcoin payments by the end of 2021.
"This isn't just going through the motions to set up cryptocurrency payment solutions at some point in the future — this is a full-on, well-discussed, integral part of the future mechanism of how Amazon will work," City A.M. had reported.
Amazon denied the reports, but they had posted a job vacancy for an expert who can "leverage domain expertise in blockchain, distributed ledger, central bank digital currencies, and cryptocurrency".
Amazon said: "Notwithstanding our interest in the space, the speculation that has ensued around our specific plans for cryptocurrencies is not true".
"We remain focused on exploring what this could look like for customers shopping on Amazon." "This isn't just going through the motions to set up cryptocurrency payment solutions at some point in the future – this is a full-on, well-discussed, integral part of the future mechanism of how Amazon will work," a spokesperson said.
One corporate giant that wasn't shy about its crypto plans was Mastercard, with the company's CEO saying:
"What we believe we do is bring a perspective to the market as a multi-rail payment provider. We have to be in this space because people are looking for answers."
Mastercard's desire to enter the digital payments space is driven in large part by its competition with rival payments provider Visa, which has stated its own intentions to embrace digital coin payments.
The price of BTC moved above the $40k resistance on Friday to trade above $42k and that gives the potential for further gains into next week with the $50,000 level being the next level.
QNT
The Quant token was the best-performing token this week with a 72% gain after the coin was listed on the Binance cryptocurrency exchange.
Binance said in a press release that the QNT token would launch on the 29th of July in the QNT/BTC, QNT/BNB, QNT/BUSD, and QNT/USDT trading pairs.
Quant is a London-based blockchain company that aims to link universal interoperability between blockchains through its Overledger OS, a blockchain operating system. QNT is the native utility token of the network and is used to pay for network resources and licensing fees.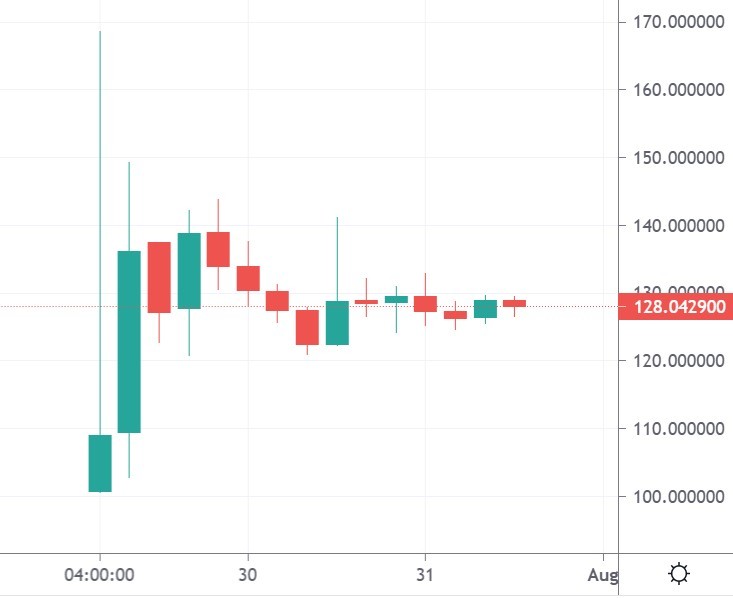 The price of QNT trades at $128 with a market cap of $1.5 billion and the coin is ranked number 59 in the list of coins. QNT traded as low as $11 at the beginning of 2021.
LINK
Chainlink was one of the best-performing coins this week with a 30% gain.
SAFERmoon has picked Chainlink and its Verifiable Random Function (VRF) to guarantee user safety and randomization for prizes at their upcoming SAFERsummer event.
The project is holding a 6-week getaway with the grand prize being a trip on a Virgin Galactic space flight. The protocol announced the integration of Chainlink in a Medium post.
The SAFERmoon team stated in the post, "Ultimately, this integration ensures that SAFERmoon investors can enjoy the festivities with the guarantee that the prize-selection process will be transparent and fraud-proof."
Chainlink's decentralized oracle network allows tamper-proof inputs and outputs for complex smart contracts on any blockchain.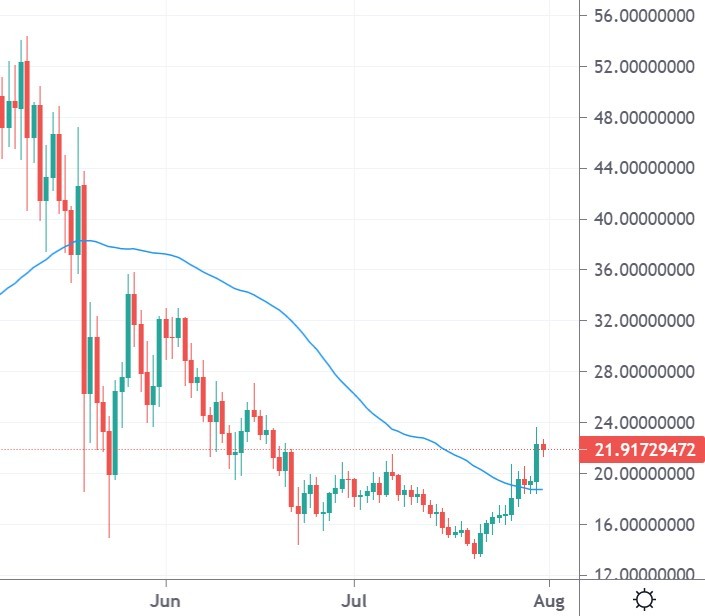 The price of LINK now trades above the $22 level after tumbling from the all-time highs above $50 in May. The first resistance level to tackle is the $30 price level if the coin wants to get back to the highs.
ZIL
Ziliqa was another coin that performed well on the week with a 27% gain.
The project recently announced a partnership with Polaris Sports, a leading sports star commercial rights representation firm. The partnership will focus on creating and launching non-fungible tokens NFTs of ten top global football superstars on Polaris' books.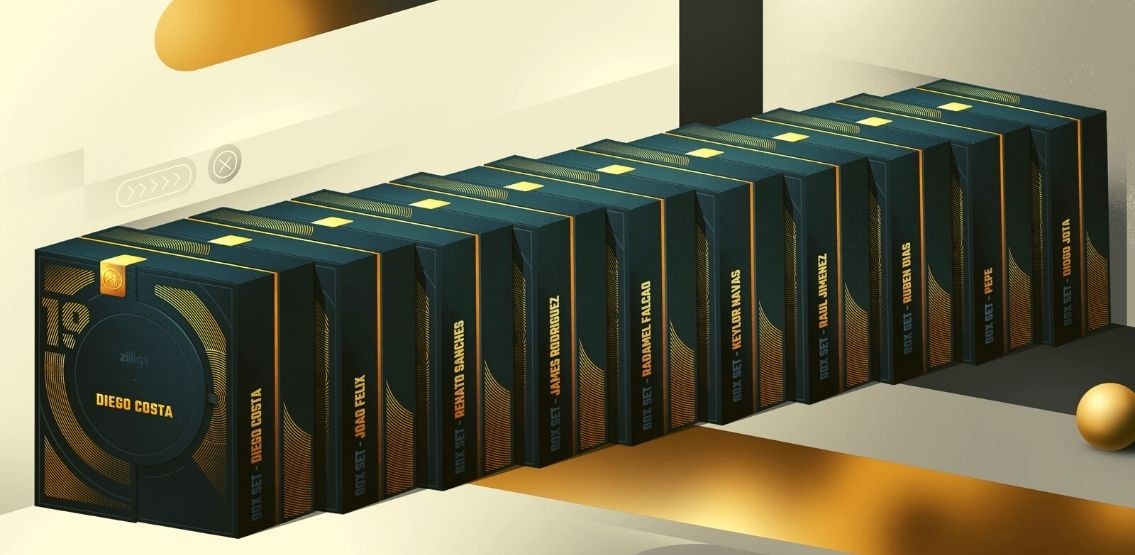 The NFTs will feature a host of soccer stars, such as former Chelsea and Atletico Madrid striker Diego Costa and Colombian football star James Rodriguez, who has played for Real Madrid and now Everton.
Each player NFT will be sold as Individual Football Star Packs and will be available in three color variations, Gold, Copper, and Steel. There will be a total of 333 packs per player, and out of these 333 packs sold for each player, five buyers stand a chance to receive a signed jersey from the player.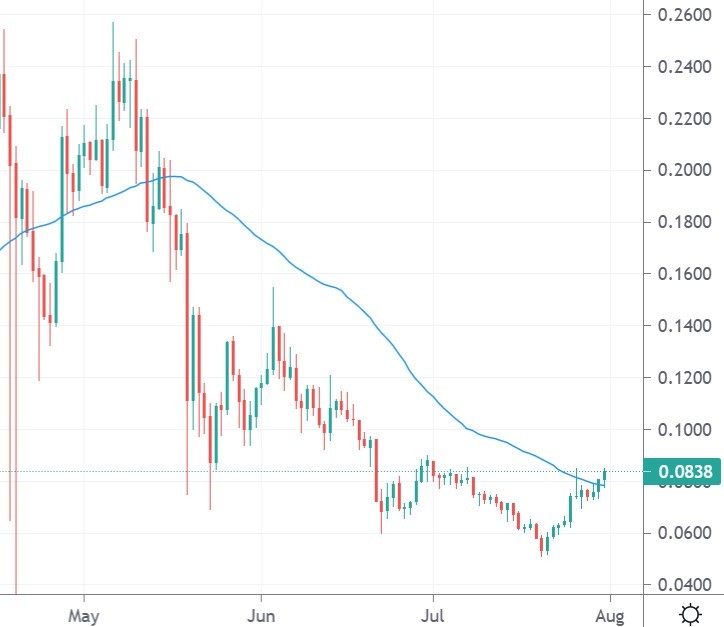 ZIL is also trying to recover from a steep fall, with the coin seeing highs above the $0.25 level and now trades at $0.08 after a bounce from lows at $0.05.
Disclaimer: information contained herein is provided without considering your personal circumstances, therefore should not be construed as financial advice, investment recommendation or an offer of, or solicitation for, any transactions in cryptocurrencies.