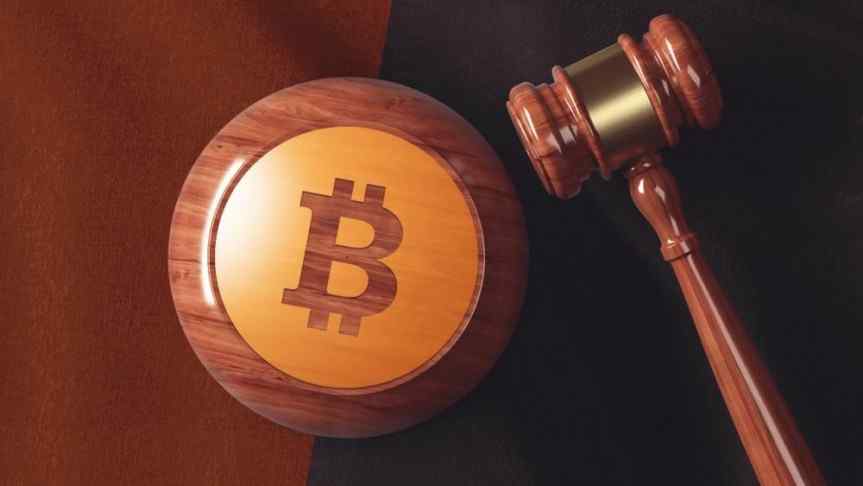 Bitcoin.Com Owner To Be Sued By Deceived Bitcoin Proponents Group
May 2, 2018, 12:08AM
A lawsuit against Roger Ver is explored by a group of deceived Bitcoin.com users. Ver has proclaimed BCH as the real Bitcoin many times before.
Roger Ver could soon face legal action for the misuse of the word Bitcoin on his website Bitcoin.com. A group of Bitcoin proponents accuses Ver of he deliberately attempting to mislead users into buying Bitcoin Cash, by referring to it as Bitcoin (BCH). Since the hard fork that gave birth to BCH, there has been an ongoing debate between the two rival communities as to which is the real Bitcoin.
The group consists of industry influencers and community volunteers. It has gone so far as to create a website dubbed bitcoincomlawsuit.info and a Telegram channel that aims to gather all the victims from Ver's alleged fraud. The group currently counts more than one thousand members at the moment, and its main focus is to provide "victims" with legal advice. The site will soon start to collect donations, in order to finance a lawsuit against Ver.
The well-known group member, Ragnar Lifthrasir, founder of the Blockchain-based IBREA, invited anyone who has "suffered ANY financial loss due to dishonest or misleading actions by Roger Ver, from ANY website, wallet, ICO, or other crypto activity" to join the group. Additionally, he suggested a massive report on Bitcoin.com wallet to Apple's App Store for fraudulent activities.
Controversy and feuding have always been intense between the BTC and BCH communities, as Bitcoin Cash gained fast adoption. In terms of market cap, it quickly reached the fourth position of all the cryptocurrencies, Bitcoin proponents imply that this was achieved by manipulating Bitcoin's name. Ver has repeatedly said that "Bitcoin Cash is Bitcoin," but after the recent developments, he had to edit his website and list BCH as Bitcoin Cash. The "battle" continued on Twitter with Vortex (host of the Bitcoin News Show) saying that Ver's move was a silent acceptance of his wrongdoing.
Disclaimer: information contained herein is provided without considering your personal circumstances, therefore should not be construed as financial advice, investment recommendation or an offer of, or solicitation for, any transactions in cryptocurrencies.