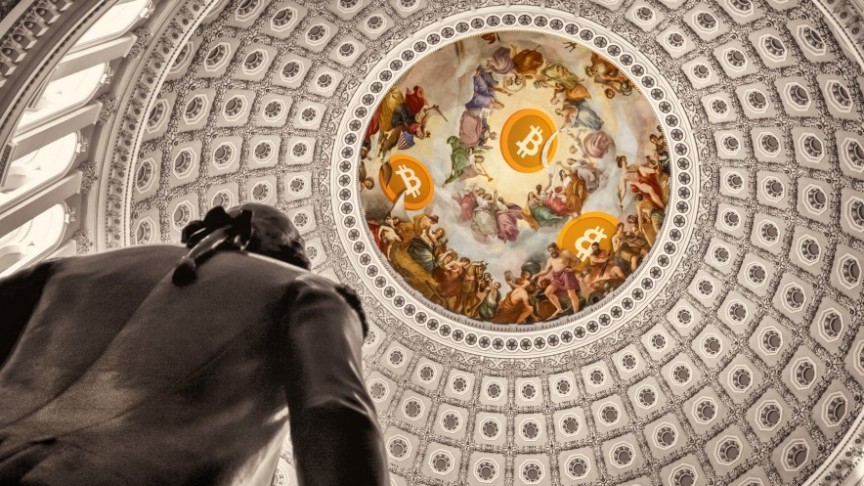 Congressional Approval Pushing Cryptocurrency as "The Future of Money"
Jul 15, 2018, 7:49AM
The United States of House Representatives tags cryptocurrency as "The Future of Money" prior to Wednesday, July 18 hearing.
"The Future of Money" is here according to the United States' House of Representatives prior to an upcoming hearing on Capitol Hill. The Subcommittee on Monetary Policy and Trade will hold a hearing on Wednesday, July 18 to discuss the extent of governmental influence in digital commerce. End goals for the meeting are to reach some examination of the "potential domestic and global use for cryptocurrencies" in addition the merits of adoption by central cash, and the "future of both cryptocurrencies and physical cash."
A single panel will exist at the hearing, listed witnesses include
Dr. Rodney J. Garratt, Maxwell C. and Mary Pellish Chair, Professor of Economics, University of California Santa Barbara
Dr. Norbert J. Michel, Director, Center for Data Analysis, The Heritage Foundation
Dr. Eswar S. Prasad, Senior Fellow, The Brookings Institution
Mr. Alex J. Pollock, Distinguished Senior Fellow, R Street Institute
The increasing involvement from federal agencies seems to gradually shape the global landscape of cryptocurrency. India's all-out ban on everything crypto appears to be nothing more than a reclassification. South Korean officials are growing more optimistic about a secure outlook, and Canadian agents have continued their push against fraudulent ICOs.
Legislation for, or against, digital assets like Bitcoin (BTC) and other cryptocurrencies might provide more structure to the unregulated market. Motion towards acceptance from the Securities and Exchange Commission (SEC) and the Commodity Futures Trading Committee (CFTC) parallel a progressive government outlook on the budding technology. America's global presence remains influential, and moving forward could help pave the way for cryptocurrency adoption internationally.
Disclaimer: information contained herein is provided without considering your personal circumstances, therefore should not be construed as financial advice, investment recommendation or an offer of, or solicitation for, any transactions in cryptocurrencies.