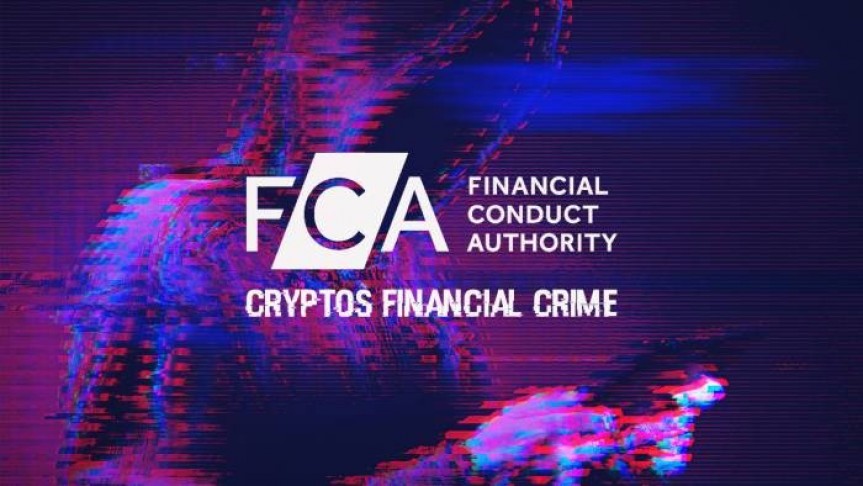 Crypto Assets and Financial Crime: Governmental Regulation Driving Banking Guidelines
Jun 17, 2018, 10:49AM
United Kingdom's FCA and the U.S. CFTC leading financial institution towards proper regulation against financial crime and the crypto environment
A revolutionary wave in fintech and blockchain technologies has left all parties exposed to new types of risk. Increasing use of digital assets, fiat currencies, and initial coin offerings (ICOs) for criminal intent is leveraging some financial institutions and investing businesses to take new precautions. A lack of private initiative, though, has resulted in an increasing amount of regulatory intervention. The United Kingdom's Financial Conduct Authority (FCA) and the United States' Commodity Futures Trading Commission (CFTC) are emerging as the two utmost authorities with industry repercussions in much of what they do.
FCA Pushing for Market Awareness
Executive Directors of Supervision Jonathan Davidson (Retail & Authorizations) and Megan Butler (Investment, Wholesale & Specialists) were the two signatures on a noteworthy release from the FCA on June 11, 2018. The letter addressed to "CEO" outlined signs of criminal intent and proactive ways to counter the misuse of crypto assets.
This class of product can also be abused because it offers potential anonymity and the ability to move money between countries.
Services potentially needing greater surveillance from banking institutions included crypto asset exchanges, trading activities where client wealth arose from cryptoassets, and any involvements with ICOs. Many preventative measures are tied to simply increasing awareness with any involved parties, the FCA specifically listed
Developing staff knowledge and expertise
Ensuring financial crime frameworks can keep pace with developments
Engaging with clients to understand their businesses
Carrying out due diligence
Assessing client's own due diligence
Considering the functionality of tokens and their intended use
Regulatory influences are limited in the current decentralized state of cryptocurrency. The FCA lacks any legal jurisdiction over any criminal use of these assets. Both money-laundering and fraudulent ICOs require investor-side prevention because of the limited regulatory environment. Davidson and Butler directly referenced a prior investigation into general investment fraud from 2012. Though blockchain technologies are changing, the investment market manifests similar conflicts.
One of the leading issues identified in the 2012 study was a cavalier attitude towards risk from banks and their customers.
We saw no clear assessments of whether controls to counter the risk of investment fraud were effective.
Current financial institutions are not necessarily ignoring criminal activity in the crypto market, but many lack the vision or protocols to properly counter the issues. The influx of fraudulent ICOs has been curbed from the extreme funding volumes earlier this year. However, a redressing of company intent and token use can beguile the uninformed.
Continental Concern from North Americans
The past twelve months of CFTC headlines have included the regulatory agency suing various companies for deceptive tactics and fraudulent ICOs, or official meets resulting in the realization that self-regulation will be the only way to match fintech's rapid development.
When the CFTC gathered for its first meeting in two years this February, the outlook for cryptocurrency regulation was bleak. Commissioner Brian Quintenz left the meeting with comments about how a government agency lacks the resources to oversee such an exhaustive environment. Steps towards self-regulation have been made, and the CFTC has also ramped up their aggression in the arena.
The CFTC was notable in the news this week because of its hearing with My Big Coin on Thursday. A relatively straight-forward suit in that founder Randall Crater is being sued for deceiving investors with an ICO which raised $6 million. Crater and his lawyers sought to have the case thrown out under the impression ruling that the digital token is not a commodity and could not be regulated by the CFTC. In response, an opinion from this March was referenced, in which District Judge Jack Weinstein ruled that virtual currencies were to be treated as a commodity. A valuable precedent set forth for legal jurisdiction, the CFTC is expected to gain favor over these digital assets.
Beyond the CFTC, American entities have been aggressive in their pursuit. North American Securities Administrators Association (NASAA) President Joseph Borg went on record May 21 to detail the cumbersome efforts made to counter criminal activity. "Operation Cryptosweep" included members from more than 40 jurisdictions and nearly 70 investigations into ICO and cryptocurrency-related issues.
Not every ICO or cryptocurrency-related investment is fraudulent, but we urge investors to approach any initial coin offering or cryptocurrency-related investment product with extreme caution. / Joseph Borg, NASAA President
There were 35 pending or completed enforcement actions at the time, a number which has undoubtedly grown. In partnership with a number of members residing in Canada, two of the leading nations for blockchain innovation will continue to conduct public outreach initiatives and legal action on any potentially fraudulent conduct.
International Headway
It will be difficult to ensure financial institutions follow through with precautionary guidelines without consistent oversight from some agency. The United Kingdom and North American communities are industry leaders, and many others are now progressing. Examples include
What's to Come
Financial institutions will be called upon to actively integrate cryptocurrency and digital assets into the modern financial world. Fintech and other emerging blockchains will require even the largest banks to adhere or risk falling behind. Self-regulation has long been discussed, but even that will require some governmental overwatch program. Court rulings will arise in the coming months surrounding the overwhelming number of lawsuits handed out this year. The listed opinions will lay a valuable foundation for the coming order of cryptocurrency regulations.
Disclaimer: information contained herein is provided without considering your personal circumstances, therefore should not be construed as financial advice, investment recommendation or an offer of, or solicitation for, any transactions in cryptocurrencies.