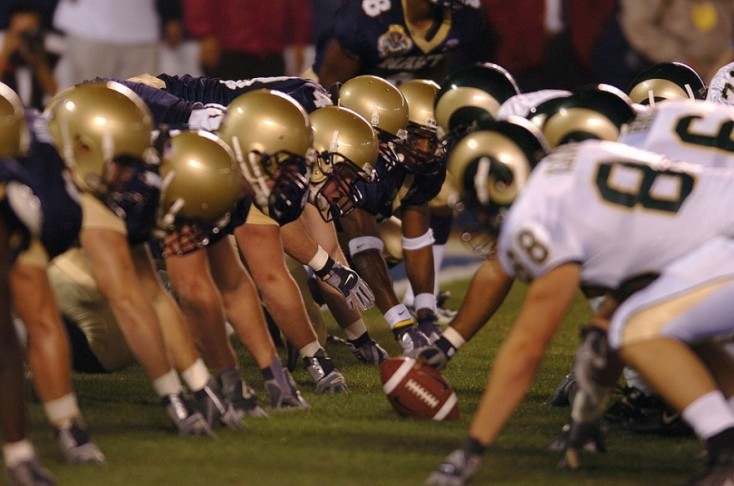 Crypto Advertisements Will Be the Highlight of This Year's Super Bowl
Feb 11, 2022, 1:15PM

by
Mike Dalton
Sunday's Super Bowl will feature several advertisements from cryptocurrency exchanges and other companies.
Some of the biggest cryptocurrency companies have purchased ad time during Super Bowl LVI, which will be broadcast on Sunday, Feb. 13, 2022.
FTX, Coinbase, Crypto.com Have Ad Spots
FTX, a leading cryptocurrency exchange, has purchased an ad that will feature a sweepstakes. FTX says that it will give away a yet-to-be-determined amount of Bitcoin. The amount of the giveaway will be decided by the timing of the ad, meaning that the exchange could give away up to $11.59 million if the ad airs at 11:59 EST.
The Singapore-based exchange Crypto.com has also purchased a Super Bowl ad, according to reports published by the Wall Street Journal last December. Coinbase, the largest crypto exchange in the United States, has reportedly purchased an ad spot as well, according to more recent reports from the WSJ.
Bitbuy, a Canadian exchange, will also have an advertisement that airs within that country. The ad warns investors against missing their chance to buy crypto and riffs on Kyle Lowry's history of missed basketball shots during his career in the NBA.
Binance is taking a different approach. Rather than buying ad time during the Super Bowl, it has created an online campaign to discourage users from following celebrity endorsements that might be seen in other crypto ads. Binance will also give out non-fungible tokens (NFTs) as part of that campaign.
How Will Super Bowl Ads Effect the Market?
It is unclear whether the series of crypto ads set to air this year will affect the crypto market. However, ads that successfully encourage new investors to buy cryptocurrency could drive up the value of Bitcoin and other crypto assets.
Cryptocurrency has only had a minimal presence during the Super Bowl in previous years. In 2018, TD Ameritrade promoted Bitcoin futures during the Super Bowl. Robinhood, a stock investment app with crypto features, also aired an ad during the Super Bowl in 2021, although that ad did not specifically mention cryptocurrency.
Last year, the Dogecoin community created a TV spot that was intended to run during the Super Bowl. Though the community did not raise enough money to air the ad, they did succeed in purchasing a shorter Reddit ad that was seen during the game.
The cost of a thirty-second Super Bowl ad is estimated at $6 million to $7 million. Despite that high price tag, the fact that Bitcoin reached new all-time highs in 2021 may have encouraged companies to spend money on ads this year.
Disclaimer: information contained herein is provided without considering your personal circumstances, therefore should not be construed as financial advice, investment recommendation or an offer of, or solicitation for, any transactions in cryptocurrencies.