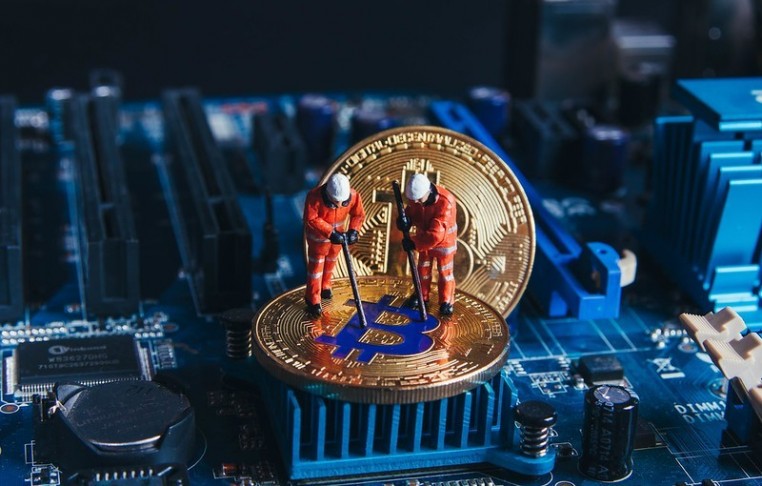 Crypto Mining Hosting Services in the USA: Minery.io Review
May 26, 2022, 5:33PM
Brought to you by Minery.io
For some, it seems that in 2022 it is too late to start your journey in the crypto industry, yet the situation is not as such.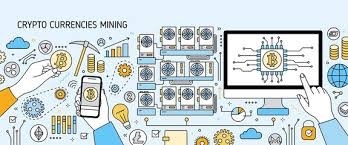 With the rapid development and popularity of cryptocurrency, a lot of people still search for ways to invest in it, which are quite a few. You can either stake it, or do daily trading, or take advantage of mining coins. Today we are going to run you through cloud mining in terms of crypto mining hosting services in The United States.
But before we do so, let's get straight with the terminology. What is crypto? What is mining? And what is hosting?
Cryptocurrencies are represented by virtual coins that serve as the valuable elements in the decentralized finance market. Even though it is not the most common currency used to make purchases yet, you still can buy some things with it, like consumer staples, insurance, luxury stuff, etc.
Mining is a process that includes the creation of new crypto. This happens after computerized equations take place on the network. Once the hash (cryptography code of 64 symbols) is solved, a new block connects to the blockchain. In consequence, miners get rewarded. Mining can be of several types: solo (that is done separately by oneself) or cloud (the star of the article, done with professional help).
Hosting centers, or as they are also called colocation centers, are usually performed as sheds, where the range of servers required for mining are kept and taken care of. Depending on scale, they can be of various sizes and types (ASIC, GPU, CPU, or combined). Mining would be literally impossible without these.
Now to the main topic of our article - crypto mining hosting services USA.
On-site Real-time Security
When starting any business or activity, the first thing everyone wants to do is to minimize the risks. And talking about crypto mining, risks are not manifested just in the form of possible failure in general but as the chance of being hacked too.
Experts claim that mining conducted through specialized firms is the safest. And how can it be otherwise. Likewise companies tend to care and give appreciation to their image and reputation. The last, in its turn, is completely dependent on the performance rates. Unlike making things on your own, here a team of people who know exactly what they are doing is involved. The security measures happen as follows:
Online monitoring of all processes.
Team of IT experts.
Professional care for the rigs.
Application of best data management practices.
Providing insurance.
24/7 Technical Support

Technical support is a crucial element of a successful reliable crypto mining hosting service. And it has to be provided 24/7.
Client trusts into the hands of a third party his or her investment and hardware, and its proper functioning has to be guaranteed. No one can predict when it may go wrong at night or in the daylight, on workday or holiday. Therefore, continuous monitoring, analysis, support, and a centralized issue management system is the key.
If while checking the website page of a service or having a conversation with its official representative, you acknowledge that these fundamental requirements are not fulfilled, you probably should search for another one.
Also, make sure they have outage detection. Since servers are powered by electricity, this element is principal.
Our Naturally Cool and Dry Climate
Best crypto mining hosting service requires the best conditions. Of course, in specialized facilities they are necessarily to be created artificially. It would be very easy with such indicators as temperature and ventilation. With humidity, it can be a little bit harder, since it is a more complex component.
On the other hand, modern machines are more capricious and demanding. Even in our age of continuous high-tech development, hardware devices from time to time break down due to humidity reasons.
One of the solutions is to place facilities into a satisfying climate. And that of the United States of America suits perfectly fine. Despite the width of its territories, semi-arid climate is prevailing in the country and the average annual temperature hovers around 12 °C.
This makes it an extremely beneficial location both for cloud and solo mining. In such a way, if you discover the natural conditions of the region are suitable enough, you have one less trouble for your servers.
Green Technology
Friendliness towards the environment is not simply the latest trend in the healthy lifestyle industry, but also a basic need to continue living on the planet. In our day-to-day life we are trying to be more conscious about what products we are buying, proper utilization, and so on. When mining cryptocurrency we care for the environment as well. It manifests itself through utilization of so-called green technologies powering rigs with electricity produced in alternative ways.
Green energy can be carried out of solar rays, wind, recycling and waste management, etc. Some companies give preference to hydropower, which is a carbon neutral source of renewable energy. Not only does it reduce the pollution, but turns out to come at available competitive rates too.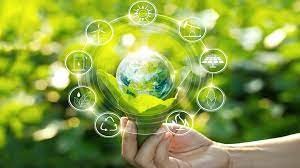 Conclusion
Miner hosting is a wonderful way to make a decent living, keep up with the times, and become a part of the technological future. Regardless of where you are and where you would like a mining facility to be located, stick to the recommendations stated above as to selecting a service provider.
Disclaimer: information contained herein is provided without considering your personal circumstances, therefore should not be construed as financial advice, investment recommendation or an offer of, or solicitation for, any transactions in cryptocurrencies.