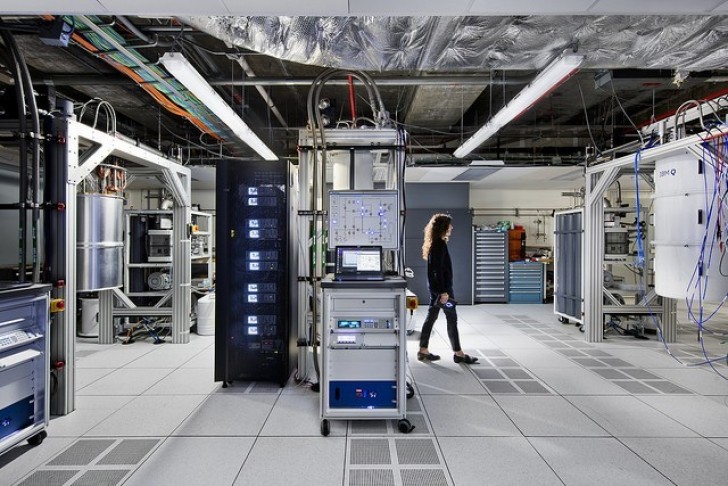 IBM Global Blockchain VP Jesse Lund Expects Blockchain to Transform Finance
Aug 20, 2018, 9:57PM
Jesse Lund, IBM's Global Blockchain VP, believes that the technology will radically transform financial services, before moving to other spaces.
IBM Vice President of Global Blockchain Market Development Jesse Lund believes that the maturation and global adoption of blockchain technology are still many years away but that it will one day transform finance.
In an interview with Cheddar News, a Facebook news broadcasting service, Lund offered his thoughts in a wide-ranging interview that covered the future of blockchain, stable coins, and the transformative potential of the technology for global payments.
When asked about what the biggest opportunity for blockchain might be, Lund said,
I believe that blockchain really has the power to transform financial services...until we get to the point where blockchain has had a major impact on financial services, it's not going to be as transformational to other industries..while the banks have been slow to adopt first, we're going to hit a tipping point and then some really rapid growth.
Lund's belief in blockchain to transform the financial services industry stems from his background in banking, having worked at Wells Fargo, Abbot Downing, and Union Bank. Specifically, he believes that blockchain will modernize global payments, saying,
[There] is really inefficient infrastructure and there really hasn't been much investment in the payments infrastructure on a global scale at all in the last 50 years or so.
Lund also makes a distinction between the media hype surrounding blockchain and the reality. He says the technology is still in the review stage for most financial institutions,
In the circles where we are working and running which is commercial banks all over the world, central banks even we're still moving on the up check, we don't have enough resources to respond to the inquiries that we are getting. I think maybe the buzz has peaked a little bit. Certainly, the application potential is just getting going from our perspective.
The Market is at a Crossroads
While the cryptocurrency market has been steadily underperforming since the beginning of 2018, companies like IBM and Microsoft have accelerated their research into blockchain technology, with Microsoft publishing patents relating to Trusted Environments and IBM applying for a patent relating to transaction compliance on August 18.
While many insiders like Vitalik Buterin and CNBC's Brian Kelly believe that the current market stagnation is ultimately irrelevant to the industry's future, those less convinced about blockchain are doubtful that the market will ever live up to the hype. Many investors, such as famed crypto bull Mike Novogratz, believe the widely anticipated arrival of institutional investors and Exchange Traded Funds (ETFs) to the market will be a major step toward mainstream adoption.
Disclaimer: information contained herein is provided without considering your personal circumstances, therefore should not be construed as financial advice, investment recommendation or an offer of, or solicitation for, any transactions in cryptocurrencies.