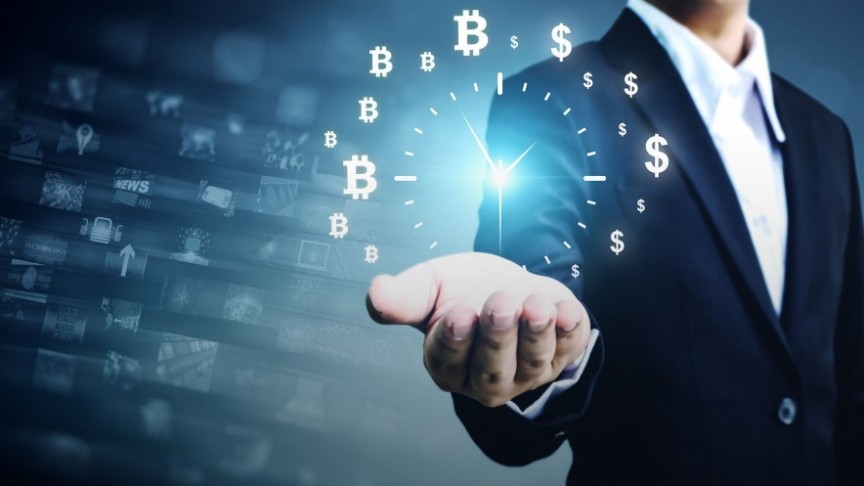 Cryptocurrency Countdown: Our Top Ten Predictions for 2020
Jan 8, 2020, 10:42AM

by
Mike Dalton
2020 marks the turn of the decade. Here's what we think might happen this year (or the next).
1. Bitcoin's Halving Will Be a Non-Event
In May 2020, Bitcoin's block reward will be reduced by half, which should reduce inflation and drive up the price of BTC. However, many experts have observed that past halvings haven't caused price surges. If inflationary changes are priced into the market, as some experts believe, Bitcoin's next reward halving will probably have long-term effects that play out over more than a year. A short-term price surge is unlikely.
2. Ethereum NFTs Will Gain Recognition
Ethereum collectibles (or non-fungible tokens) make up a modest portion of the crypto market. However, recognition is growing: Binance has announced a special series of Ethereum NFTs, while CoinGecko has announced a forum called NFTGecko. Other major exchanges and market aggregators may add limited support for NFTs in 2020―especially if trading continues to grow on dedicated markets like OpenSea.

3. Ripple Will Issue a Stablecoin
In October, Ripple CTO David Schwartz suggested that an XRP-backed stablecoin is under consideration. This is an important step forward for Ripple: many similar crypto projects aimed at bank settlement, such as JPM Coin and IBM World Wire rely heavily on stable, fiat-pegged cryptos. Though Ripple hasn't confirmed anything yet, a stablecoin would certainly give the company a stronger competitive foothold.
4. EOS Sister Chains Will Rise Up
EOS has been plagued by congestion over the past two years. The issue has prompted several DApps to move to WAX, a blockchain that runs on EOSIO software without sharing EOS's overburdened network of block producers. Even EOS's parent company, Block.one, is planning to launch a social network on its own EOSIO blockchain. Alternate EOSIO blockchains may continue to "steal" apps from EOS this year.
5. Tether Will Chart at #3 (By 2021)
In 2019, Tether minted $2 billion of USDT, bringing its market cap up to $4 billion and making it the fourth largest cryptocurrency. If Tether continues to mint $2 billion worth of USDT per year, it could surpass XRP's $8 billion market cap by the end of 2021. This would make USDT the third largest coin―a controversial achievement, given that some critics doubt that Tether actually has sufficient fiat backing in its reserves.
6. Litecoin Privacy Will Lead to Delistings
This year, Litecoin will introduce private transactions, a feature that led many exchanges to delist Monero and Zcash in 2019. Litecoin has attempted to reassure its users, but some exchanges may be biased toward delisting for regulatory reasons. The fact that Litecoin's privacy features are optional seems irrelevant, as Dash's similarly optional privacy features did not save it from delistings on Upbit and Coincheck.
7. Cardano Will Stake Half Its ADA
This year, Cardano will launch staking rewards. Currently, its testnet has about 9.6 billion ADA tokens staked, representing about 1/3 of its total supply. However, this testnet only allowed entry over two "snapshot" days, whereas Cardano's mainnet will offer staking to all coinholders with very low restrictions. Cardano may be able to attract at least 50% of funds to its staking pools―and that is a conservative estimate.
8. Fluffypony Will Still Be the Face of Monero
Riccardo "fluffypony" Spagni stepped down as the lead maintainer of Monero in December, leaving a long-time contributor, Snipa, to take his place. However, Spagni also represents Monero on Twitter, while Snipa has admitted that he does not have an active social media presence. As one of Monero's few non-anonymous developers, Spagni will probably continue to be Monero's most recognizable personality.
9. Libra Will Launch Despite Its Troubles
Facebook's Libra is facing difficulties. U.S. regulators have been hostile to the project, several European countries have announced plans to block the currency, and companies have dropped out of the Libra Association. However, Facebook has been exploring other markets, such as India and Mexico, as well. Libra should find one location to go live in this year―even if its launch is more limited than originally planned.
10. Ultra Will Be the Libra of Gaming
There are many uses for blockchain in the video game industry. Ultra is taking a grand-scale approach that is similar to Facebook: it's bringing onboard major companies to serve as node operators for profit. So far, Ultra has signed Ubisoft as a block producer and AMD as a strategic partner. If it succeeds, it will be a sign of a future trend: consortium-backed blockchains with big players from mainstream industries.
Disclaimer: information contained herein is provided without considering your personal circumstances, therefore should not be construed as financial advice, investment recommendation or an offer of, or solicitation for, any transactions in cryptocurrencies.