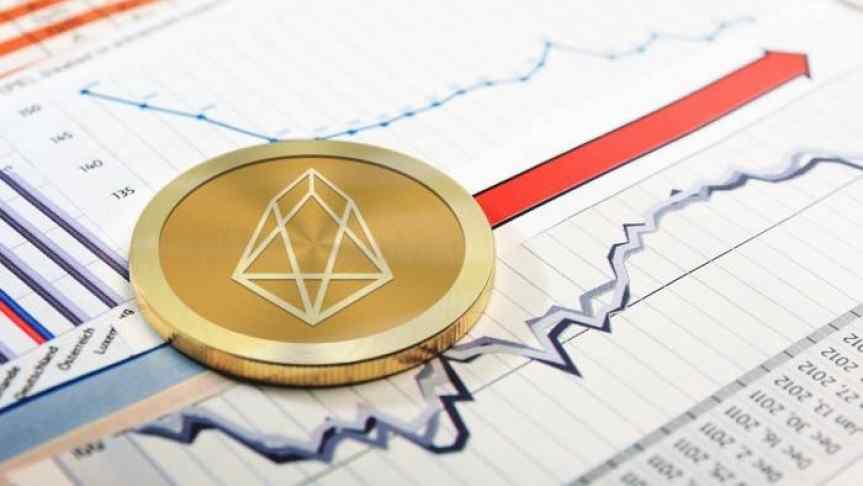 Cryptocurrency Market Remains Suspiciously Flat & EOS struggles with Mainnet Launch
Jun 8, 2018, 11:41AM
Where is the cryptocurrency market going from here? It's hard to say, but the situation looks grim, and prices may soon correct.
Where is the cryptocurrency market going from here? It's hard to say, but the situation looks grim. Today marks the 8th consecutive day of flat price action. That's right, for the last week prices for most of the major assets have barely budged by more than single-digits in either direction. History shows us that these periods of prolonged market flatness usually precede a major correction as buyers get tired of waiting for a rally and let the sellers take over the market. Over the coming weeks, investors can expect substantial declines in the sector.
Bitcoin Analysis
Bitcoin, Ethereum, and Ripple are all down by low single digits today, and the total cryptocurrency market is now worth $342 billion. Volume remains consistent at a little over $14 billion with Bitcoin dominance also steady at 38.1% of the market total.
Bitcoin price has remained channel bound between hard resistance at the $7,100 level and resistance at roughly $7,650. Yesterday, the price moved higher and brushed against the major resistance level of $7,650, breaching a major bearish trend line. However, the move failed to translate into a convincing rally and the price quickly corrected downward but remains supported at $7,600 and $7,500.
EOS Analysis
EOS has been making headlines recently concerning the much-anticipated launch of the EOS mainnet, but things aren't going according to plan. The launch has been delayed and this is fueling fears that the organization isn't as capable as investors hoped. So far, the issues aren't having a dramatic impact on the market price for EOS, but if delays continue, the situation may change. EOS is down -0.66% to a per unit price of $13.88 and a total market cap of $12.44 billion, the trade volume is quite high at over 5% of the asset's market value.
Disclaimer: information contained herein is provided without considering your personal circumstances, therefore should not be construed as financial advice, investment recommendation or an offer of, or solicitation for, any transactions in cryptocurrencies.