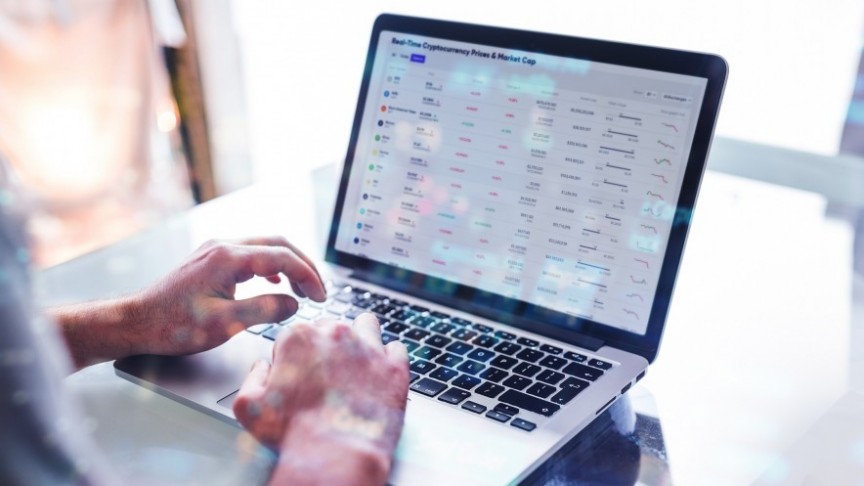 Ethereum, Monero, Tron, and Zcash Analysis Friday, 13 July
Jul 13, 2018, 9:40AM

by
Kevin George
The market awaits a bullish catalyst as declining volume and a lack of new investors results in some coins faring worse.
Ethereum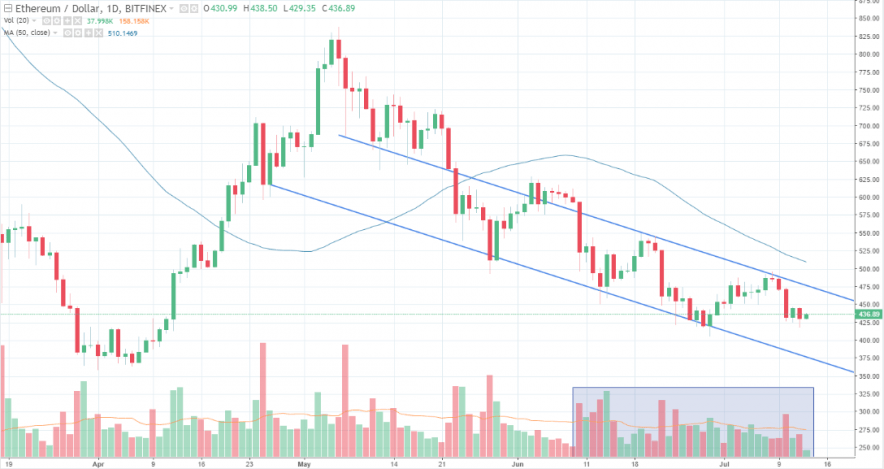 The price of Ethereum has retraced some of last week's gains and is trying to find support from the $425 level. We are currently trading in a tight channel from April-May, and if we see sustained support here, then a test of that channel could happen in the next 1-2 weeks.
Despite lower prices, Ethereum's downtrend has been measured, and there is no real panic selling. Volume is holding up compared to lesser-known coins, and this is supporting price. If we see cryptocurrency buying in quiet weekend trade, as we have seen in recent weeks, then we could see a test of $480-500 over the next two weeks.
Bitcoin and Ethereum are leading the overall market, and there has simply been a lack of new bullish information in recent weeks, so the price has been unable to hold any rallies. Ethereum's co-founder, Joseph Lubin, stated at a recent conference that Ethereum had entered phase two of its development. The aim of the development is to increase the network capability up to one million transactions per second.
Monero

Monero has found support at $109.50, in what may become a double bottom setup. A small panic sell on Tuesday may also indicate an exhausted move. The setup on Monero looks positive with a collection of trendline breaks and support level combining with a price that is holding at these levels for around a month. Some gains in the overall market would see Monero advance and $150.00 is the obvious psychological level for a push higher.
Tron
The price of Tron has been weak compared to competitor currencies, and this is due to the decline in volume over the last 1-2 months. Price has been able to move above a declining trend line, with another sitting near the 50 moving average and this would be an initial target. The strong support level that sits around the $0.30 level has the potential to draw the price in for a test of broader support, and it would not be surprising to see this test in coming sessions. If we can find buyers there, then Tron has the potential for a stronger move higher.
The cryptocurrency community has been speculating after Twitter officials made a visit to Tron's office recently. No real details were given, however Tron's leader, Justin Sun tweeted that the visit was, "Very Exciting." This could be a big driver of higher prices in the weeks ahead if we see some form of a partnership announced between the two.
ZCash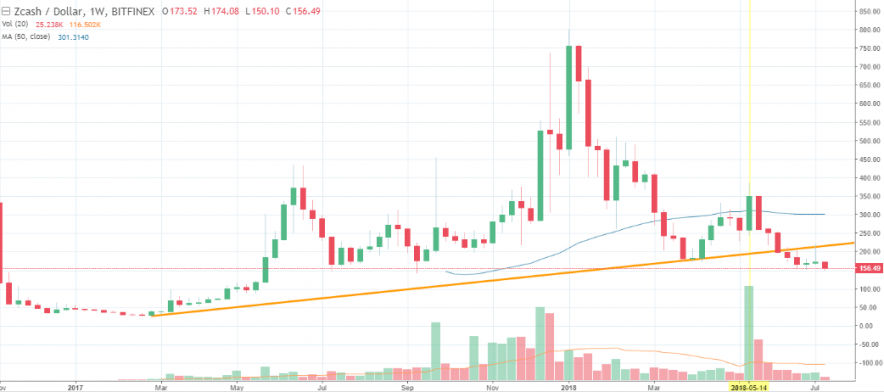 ZCash has put in some negative price action following the news of the alternative coin being listed on the Winklevoss' Gemini exchange in mid-May. The volume at that level is clearly an institutional spike higher and the volume figures have simply declined to previous levels.
The uptrend line from 2017 has been broken, which hints at further weakness, however it wouldn't take a lot of buying to get price back into the channel. Price currently sits above the $150.00 level. Zcash is currently at number 21 in the cryptocurrency market capitalizations, however it has one of the smallest coin supplies at 4 million, which could see it outperform other coins if we see a further move by institutions and retail into the cryptocurrency market.
Stellar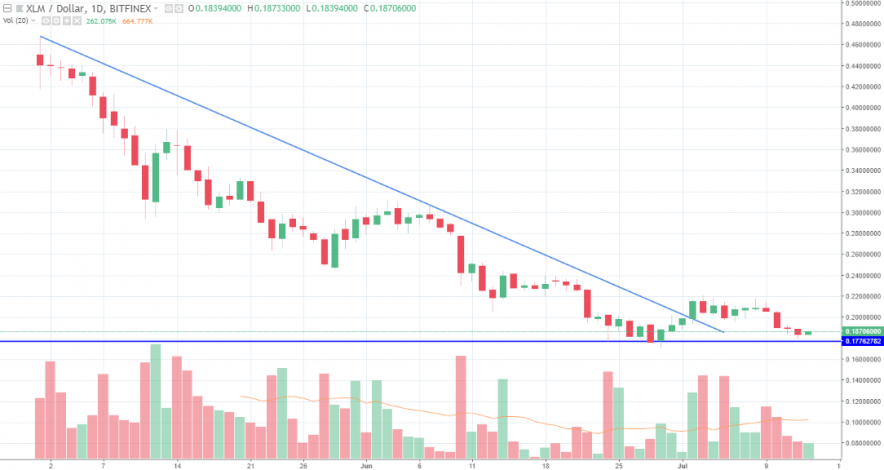 Stellar's XLM is currently the seventh most valuable cryptocurrency with a market capitalization of $3.5 billion, which leaves it just behind Litecoin in the rankings. The price of XLM currently trades at $0.187 after being pulled lower by the weakness in the overall cryptocurrency market.
As we saw in other markets, the price has managed to pierce higher through a declining trend line and is attempting to put in a bullish close, with a gain of over 4% on the day. It is vital that we hold the horizontal line at the previous lows and we could then see a push higher over the weekend and a possible run to the previous resistance level at $0.22.
Stellar was in the news this week with the announcement of an arrangement with the Tempo payment network. Using Stellar for its base currency, Tempo is looking to become the world's largest cryptocurrency payment network by creating a more simple exchange process from cryptocurrencies to their traditional counterparts. Tempo will use Stellar's decentralized DEX platform for this process. This announcement, like the Tron and Twitter news, could be the type of game-changing developments that bring support for these alternative coins.
Disclaimer: information contained herein is provided without considering your personal circumstances, therefore should not be construed as financial advice, investment recommendation or an offer of, or solicitation for, any transactions in cryptocurrencies.