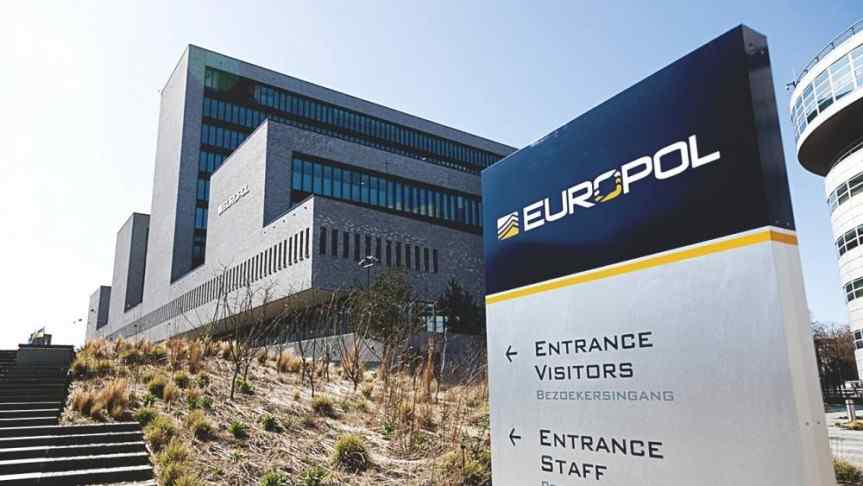 Europol Operation Takes Down Crypto Drug Money Laundering Ring
Apr 12, 2018, 6:50AM

by
Chris Madill
A Europol coordinated operation "Tulipa Blanca" has broken a money laundering ring that used cryptocurrencies to launder drug money, leading to 11 arrests.
A collaborative operation between Europol, US Homeland Security, the Spanish Guardia Civil and local Finnish authorities has led to the arrests of 11 individuals, while another 137 are still under investigation. The investigation, referred to as "Operation Tulipa Blanca", traced the path of some 8 million EUR in laundered drug money.

In a statement issued on 09 April 2018, Europol details how Colombian drug cartels and organized crime rings in Spain worked together to launder drug money in Europe, and then return the funds to Colombia.

Initially, the cash funds were retrieved by the Spanish criminals, and then split into smaller denominations which were deposited into hundreds of non-related bank accounts. This method is called "smurfing", and is used by money launderers to avoid triggering a financial institution's mandatory transaction reporting for large or suspicious sums. The criminals then acquired credit cards tied to the smaller bank accounts, which were used in Colombia to withdraw the funds in Colombian Pesos to be returned to the drug cartels.

When the assailants realized that this method could be easily tracked, the Spanish crime ring began to convert funds into cryptocurrencies, primarily Bitcoin. The Bitcoin was laundered through a cryptocurrency exchange based in Finland, where illicit funds were converted to Bitcoin and then to Colombian Pesos in the same day.

Finnish authorities were able to track the funds to the local crypto-exchange, where police gathered identity information for the criminal accounts. Europol relayed information from Finnish authorities to the Spanish Guardia Civil, who then conducted 8 searches in Spain, leading to 11 arrests. 137 individuals remain under investigation.

Despite Bitcoin's pseudo-anonymous nature, law enforcement agencies are becoming increasingly capable of monitoring cryptocurrency transactions. As reported by Bitrates in March, $534 million USD of XEM stolen from Coincheck was traced to a Vancouver exchange, and in recent news, the Manila Times has reported yesterday that a couple has been detained by Filipino authorities after stealing ~$17 million USD worth of Bitcoin through a Bitcoin investment scam.
Disclaimer: information contained herein is provided without considering your personal circumstances, therefore should not be construed as financial advice, investment recommendation or an offer of, or solicitation for, any transactions in cryptocurrencies.