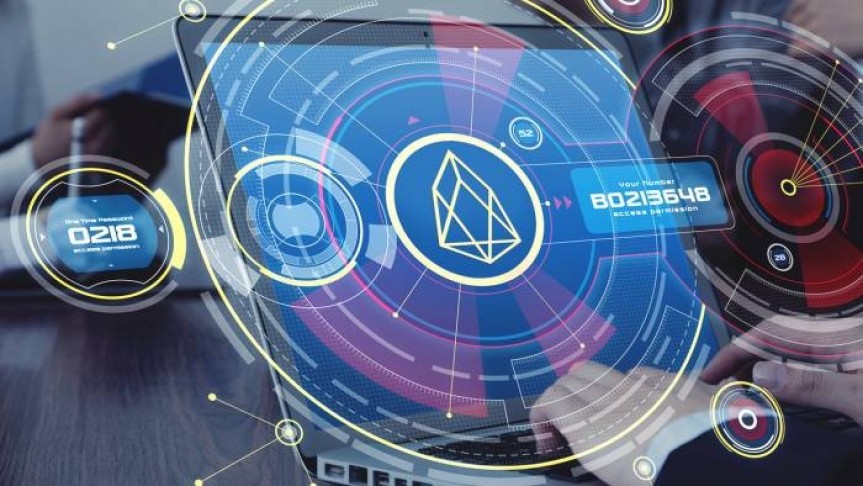 Experts Take Aim at EOS for Mainnet Freeze and Voting Procedure
Jun 19, 2018, 6:17PM
Several industry insiders have directed much criticism at Ethereum rival EOS for its post-launch mainnet freeze and governance model.
Block.one-owned EOS, rival to Ethereum, received much pomp and fanfare in the run-up to its launch. However, since launching it has undergone much scrutiny, being called out for a 'flawed' voting procedure, slow mainnet rollout, and several security issues.
Security concerns, in particular, have drawn heavy criticism from investors and experts who are issuing warnings about the project's suitability for real-world use. Most worryingly, the entire mainnet was frozen over the weekend as developers addressed a bug in the consensus protocol. Although it was resolved relatively quickly - in about 5 hours - the fact that it occurred at all has many worried about the readiness of the platform.
The latest to join this discussion is Yo Sub Kwon, the CEO and founder of Hosho, the world's largest blockchain security firm. Regarding the EOS mainnet freeze, he said,
...the freeze seems like a dangerous fail-safe and too easily triggered as a denial of service attack because of the disastrous consequences that come about from freezing the chain.
Kwon also worries about hackers taking advantage of the flawed security,
The most important focus for investors and developers should be around the security of the currency itself. If that were able to be manipulated or damaged that would have grave financial consequences for Block.one and the entire EOS community leading to a fall in confidence and support.
This is a particularly severe rebuke considering that EOS is one of the largest coins by market cap.
Emin Gun Sirer, a Computer Science professor at Cornell, does not think highly of EOS' readiness or its governance model.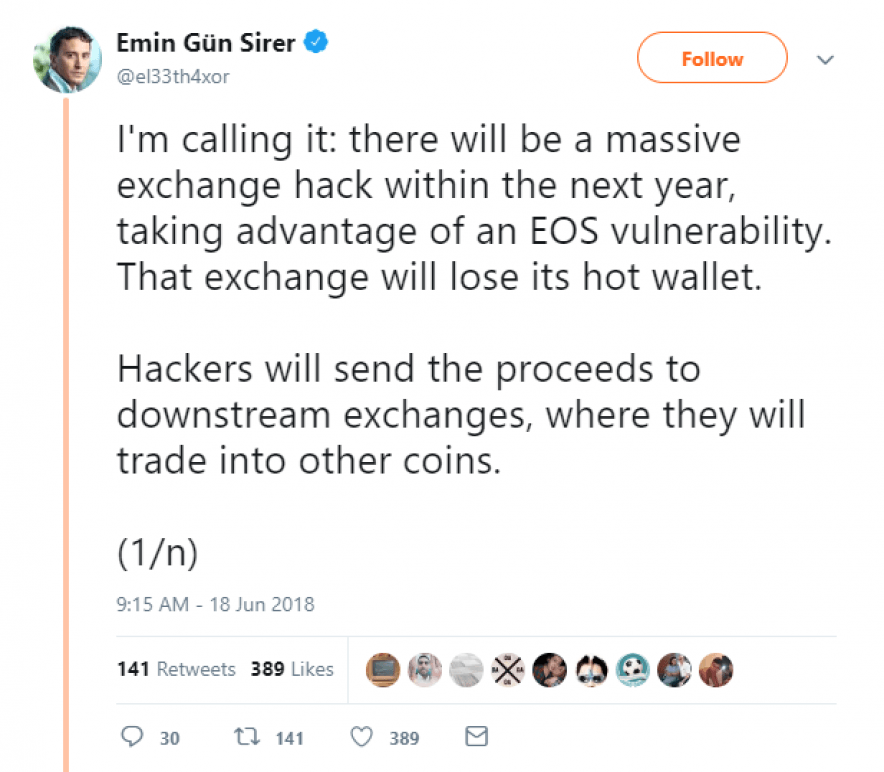 Likewise, founder of DogeCoin, Jackson Palmer, sounds his frustration with trying to get onboard the platform, a process that has been deemed to be unnecessarily convoluted,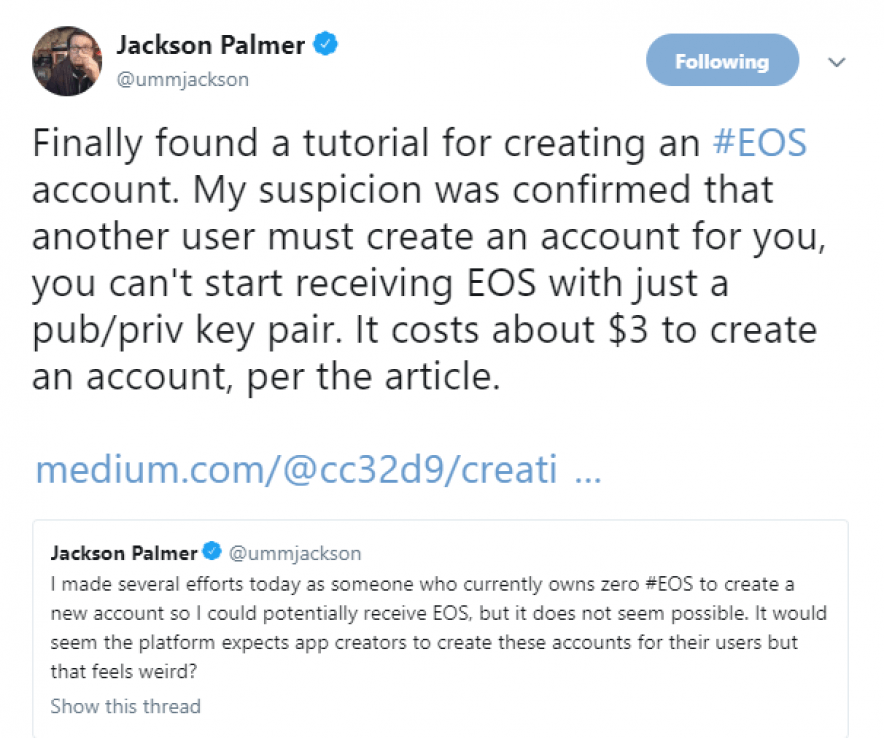 However, one notable supporter comes in the form of Zcash founder Zooko Wilcox, who congratulated the team for the quick response.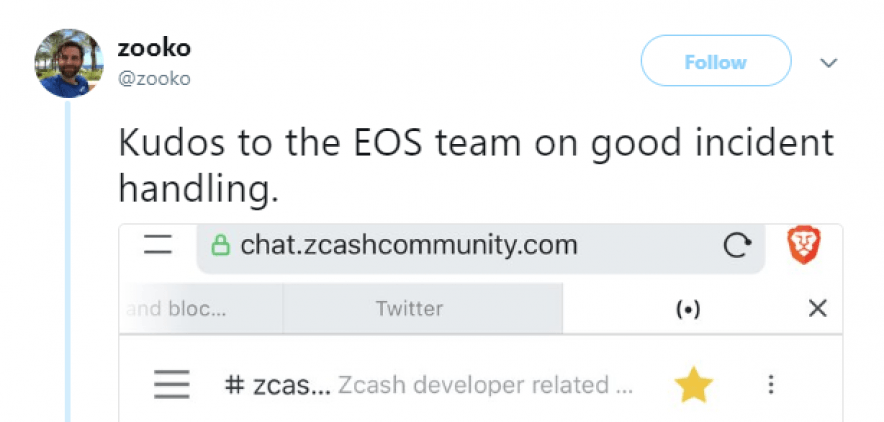 EOS' Shortcomings Could Have Ripple Effects Through the Market
Wilcox may have been alluding to the fact that EOS has had too much hype, and, therefore, expectations that it could never live up to.
Nonetheless, a critical bug occurring less than 48 hours after launch is no small matter. If EOS does not keep the situation under control, the consequences could be enormous, tanking not just EOS' and Block.one's reputation but that of other cryptocurrencies, given that EOS was expected to be a stellar, leading product. The same doubts about readiness could creep into the minds of investors regarding other projects, which could have a snowball effect.
It is for this reason that veterans like Vitalik Buterin warn against naive enthusiasm in cryptocurrencies.
Disclaimer: information contained herein is provided without considering your personal circumstances, therefore should not be construed as financial advice, investment recommendation or an offer of, or solicitation for, any transactions in cryptocurrencies.