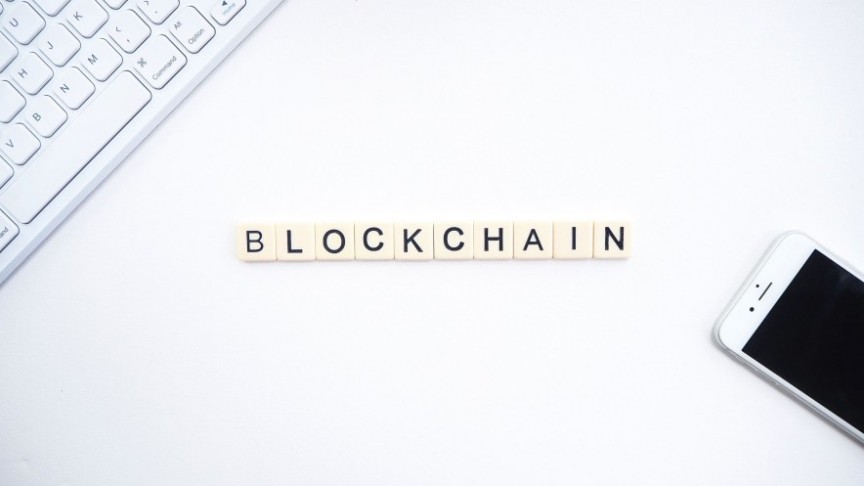 Five Ways Blockchain Will Transform Higher Education
May 26, 2020, 7:58PM
Brought to you by Gradesfixer.com
If you follow tech trends, you know that blockchain is the efficient system behind cryptocurrency and other independent banking systems. 
Bitcoin and Ethereum are just two of the most popular technologies that use blockchains to keep things transparent but also decentralized content transfer. Some of the main benefits of using blockchain are:
It uploads and stores info online on all of your transactions (for example, the last item you ordered from Amazon).
You can make anonymous transactions. There is no centralized system keeping you from hiding your identity, which means, nobody can track your purchases.
Each one of the codes/transactions differs from another, which means, they are all unique.
Now that you got a gist of how blockchain technology works, let's look at the impact it is going to have on education. Here are five of the most important ways in which we think high-ed will change due to blockchain.
1. Credentials
Student results are an important summary of a life-long, challenging journey. However, not all students tell the truth or are as easily trackable as others. Some of them use no form of social media whatsoever, while others might not even have all of their high-school awards remembered. When looking to apply to colleges, students will, therefore, experience troubles and difficulties. Most universities require a clear record of a student's accomplishments to even consider them for enrollment, which is why keeping track of them is essential. Well, guess what? Blockchain offers quite the solution.
Because it uses an encrypted method, blockchain is a trusted way to collect student data and share their credentials and competencies throughout the years. This data can include anything from Scout badges to SAT scores or letters of recommendation. Universities would, therefore, be able to track these record changes and add to them after the student is accepted to the university. Also, these records would be 100% trustworthy and would, therefore, increase efficiency for both parties involved.
2. More secure payments
Since all students must pay tuition, this is another important issue to discuss. How would blockchain help with more secure payments? It's simple. As I mentioned before, blockchain uses cryptocurrency as its main payment device. Thus, students could easily switch to Bitcoin or Ethereum to fund their education. This would be super-beneficial because, since each private school in the United States is independent, each one of these colleges has its own private system of operation, including its own financial modus operandi. Therefore, using smart contracts for expedited transactions would be a secure way to make school payments and secure students' bank accounts, both at the same time.
3. Copyrights and data protection
As I explained in the introduction, each blockchain inscription or transaction or code is unique. Therefore, it cannot be multiplied or counterfeited. Thus, it is a great tool to ensure that copyrighting stays accurate and that digital rights stay protected. Intellectual property has long needed protection, so this is the perfect method to reclaim it. For school marketers, designers, or even schedule organizers or app developers, blockchain ensures that their IP is safe and sound. Blockchain could also help the manufacturing industry work more efficiently.
Another way in which blockchain could be used is as an online library system. Since digital books are rarely protected, schools could benefit greatly from this decentralized system of operation to keep their digital content secure. For instance, San Jose State University has already applied this to their library system, and it works just great.
4. The students' curriculum
The students' curriculum will change for the better with this new technology available. Until now, even though classes were diverse, not all schools were technology-oriented. However, with the new technologies available online today, schools should definitely include more technology-oriented classes in the curriculum – otherwise, how will students be prepared to face the world or even get a job post-graduation? Writing essays such as the ones presented at https://gradesfixer.com/free-essay-examples/philosophy/ is a major skill that students must acquire. Thus, having their curriculum changed will only benefit them.
Blockchain could be taken to the next level by having students learn and develop it even further. With the increased use of blockchain technology in the classrooms, students will be more interested and prone to sign up for classes of such type, which will, in the long run, have a positive impact on the global economy. This could change many areas of interest within the global system such as the judiciary, the tech world, commerce and eCommerce, AI, so on and so forth.
5. Becoming an entrepreneur
With the new blockchain technology, many students will be more encouraged to show off their skills and get better-paid jobs. This will undoubtedly lead to expanded leadership opportunities for them. Teaching leadership skills in college alongside technology will turn students into successful grown-ups. Students will, therefore, have a chance to learn about their own selves but also get the gist of how running a team feels like. They will also get the chance to maximize their potential and minimize risks.
Conclusion
Overall, blockchain will transform higher education, one way or another. Students' credentials will be protected and more valuable, payments will be more secure, intellectual property rights will increase in importance and value, while the students' curriculum will transform them into witty, successful individuals.
Author Bio
Bobbie Sanchez is a world traveler and freelance worker. His essays have changed the way in which students think. Bobbie is passionate about content writing and blogging, while his main skill is copyrighting.
Disclaimer: information contained herein is provided without considering your personal circumstances, therefore should not be construed as financial advice, investment recommendation or an offer of, or solicitation for, any transactions in cryptocurrencies.