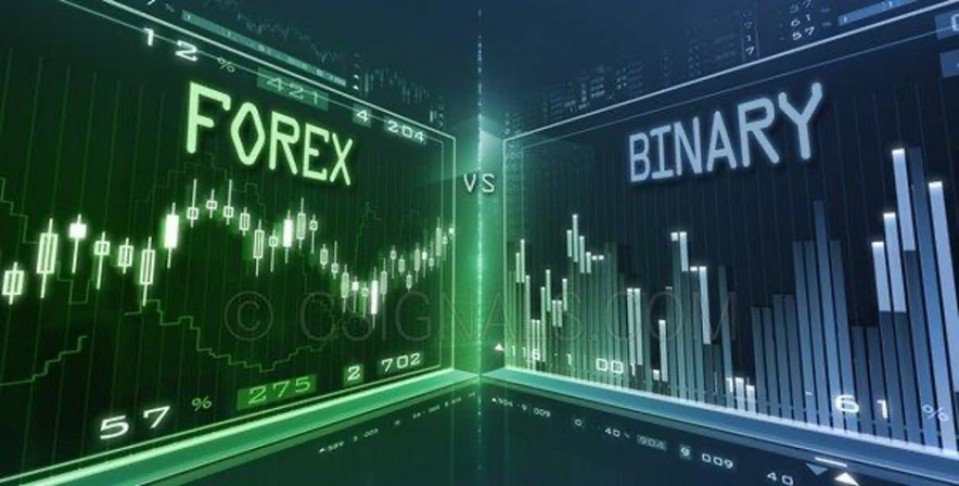 Forex vs. Options: A Look at the Differences and Similarities
Jul 22, 2022, 6:06PM
Brought to you by Capital.com
Exchanges offer many investment options, including forex, crypto, and many more. However, foreign exchange and options trading have similarities.
You need to understand their differences to know how to trade forex and options. Also, selecting the best investment option will be more accessible, which is what this guide is to do for you.
Forex trading and options trading can be done with the help of a Forex VPS. A Forex VPS is a virtual private server that helps traders to run their trading platforms and robots 24/7. This is especially useful for those who want to trade in different time zones or who want to trade when the markets are closed.
What Makes Forex Trading and Options Trading Similar?
Regardless of the investment options, once it has to do with trading, there will be similarities, as seen in forex and options trading. When you understand what makes forex similar to options, you will know how to trade forex and options. Below are what makes them similar:
Accessibility
Margin
Regulation
Accessibility
Few write-ups talk against investing in options and forex because it was not easy to access each instrument, but all of it is in the past. Nowadays, brokers ensure investors access financial instruments regardless of the trading option. The ease with trading exactly the financial instrument needed is made possible with the brokers available nowadays. There is a limit to the instruments available to the earlier investors, therefore, resisting them from making some trades regarding forex and options.
Margin
When an investor needs to invest in a particular business but does not have the capacity, he/she will seek a loan from a bank. The same thing applies to traders as they have the opportunity to have more money to trade by opening a leverage account. Both forex and options allow margin trading for traders once they have a leverage account, although the leverage offered by brokers to a forex trader is more.
Brokers can allow forex traders to enter the market with one thousand times their original money, whereas options brokers can never give up on that amount.
Regulation
Risk-taking is part of trading, and options and forex trading are regulated to ensure it has a limit. The aim of the regulations, regardless of where it comes from, is to safeguard the investors from taking unnecessary risks. Part of the regulation some brokers enforced is not allowing execution of trades by their investors unless they used stop loss with their orders.
After buying a particular currency pair, using a stop loss together with it is a safe way to trade forex strategy. Before you can trade options with a broker based in the United States, according to the law, you need to provide your financial information, including your worth and trading knowledge.
What Differentiates Forex Trading From Options Trading?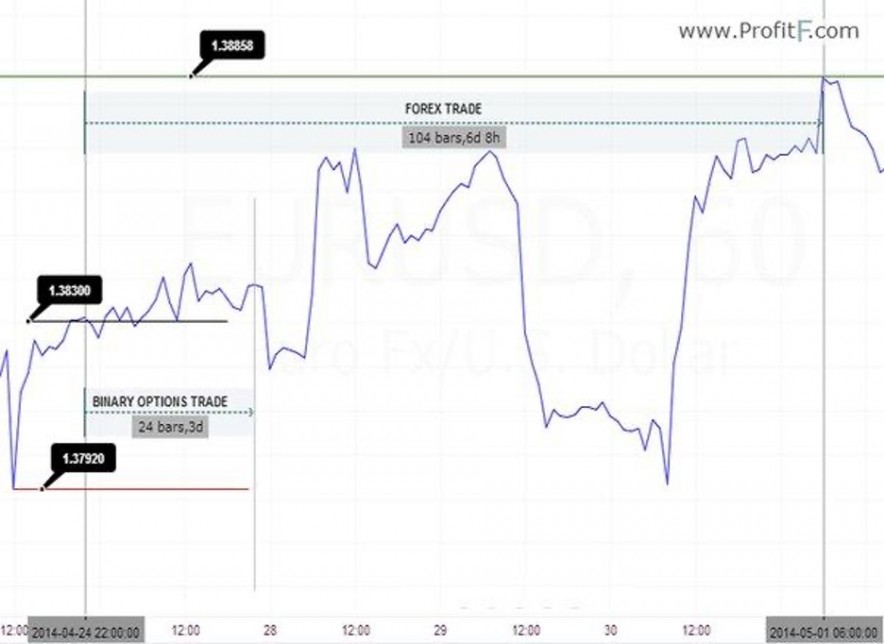 Although forex and options are both forms of trading, you cannot fully understand how to trade forex from options unless you can differentiate between them. The following are the differences between the two:
Asset Kind
Volatility and Liquidity
Time
Asset Kind
The asset traded by forex traders differs from that of options traders. Options traders deal with contracts on an asset, whereas forex traders deal with currency pairs. Also, for forex trading, the trader is the owner of the currency pairs, which is the asset, but options traders only own the derivatives of the asset, which is the contract. Unlike forex trading, it is easier to lose cash with options.
Volatility and Liquidity
The forex market is more extensive than options as more traders trade in the former than the latter because it is the market with the most liquidity. The volatility of the options market is higher than that of forex as lesser traders trade the market.
Time
The forex market does not have any closing time, unlike options that open between 9:30 a.m. and 4 p.m. EST from Monday to Friday. You cannot trade options beyond those times even since the market will not be affected during those periods regardless of any incoming news. However, the effect of the news will reflect at the market's opening, which can cause an unexpected increase or decrease in the price. For forex, Saturdays and Sundays are closing days for many brokers, and such trades can cause an unexpected surge when the market opens.
Conclusion
Forex is part of the trading options investors can diversify their portfolios into. For traders not afraid of taking huge risks, they can base their trading solely on foreign exchange markets. However, you may want to consider trading options if your risk-taking size is less and you do not have much in your account. Regardless of the kind of trading you are going for, you will need to learn how to trade forex, stock, or both.
Disclaimer: information contained herein is provided without considering your personal circumstances, therefore should not be construed as financial advice, investment recommendation or an offer of, or solicitation for, any transactions in cryptocurrencies.