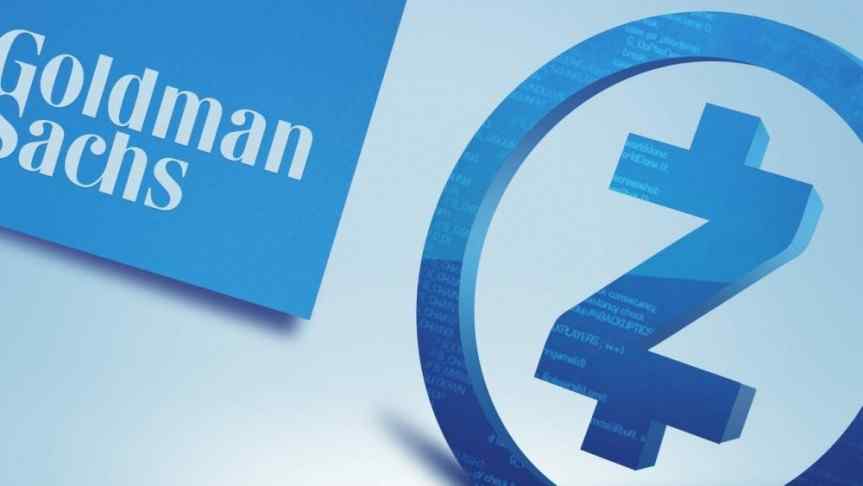 Goldman Sachs Subsidiary Circle Invest Adds ZCash to Its Portfolio
May 2, 2018, 10:28AM
Circle Invest has added ZCash to its portfolio. The Goldman Sachs subsidiary is yet another financial institution to push deeper into crypto.
Circle Invest will be offering ZCash to its portfolio of services. The Goldman Sach's fintech subsidiary announced the launch of the privacy-oriented cryptocurrency in a blog post on April 30. To mitigate their customers' migration to competitors like Coinbase, mainstream financial institutions have been offering an increasing range of cryptocurrency-related services. The still-nascent market for cryptocurrencies is a multi-billion-dollar business and is expected to grow into the trillions, according to experts.
ZCash has been praised by Edward Snowden as the best Bitcoin alternative for anonymous payments. It will become the sixth crypto asset to be listed at Circle (Bitcoin, Ethereum, Litecoin, Bitcoin Cash, Ethereum Classic are available already), only a month after its official launch. Circle's key selling point is their zero-commission trading option. The minimum acceptable investment is one dollar while the buy/sell spread is approximately one percent.
Great News For ZCash
The ZCash team thanked Circle for adding ZCash to its portfolio with a tweet. Similarly, Rachel Mayer, Senior Product Manager at Circle, said on the company's blog:
"Our mission for Circle Invest is to democratize access to investing in crypto assets for every consumer. Making the wider breadth of assets available on Circle Invest will continue to be a part of this mission, and of course doing our best to ensure that we bring the crypto without the cryptic to everyone, anywhere."
In the United States, the regulatory framework surrounding cryptocurrencies is dynamic and the legislative changes have been rapid. Established institutions like Goldman Sachs are already compliant with SEC's regulations, as well as anti-money laundering and KYC policies. They see this as an opportunity to seize a share of the new market and to provide customers with a complete portfolio of services. Circle's platform enables users to buy and sell digital currencies instantly, as well as offering deposits and withdrawals in fiat currency.
Disclaimer: information contained herein is provided without considering your personal circumstances, therefore should not be construed as financial advice, investment recommendation or an offer of, or solicitation for, any transactions in cryptocurrencies.