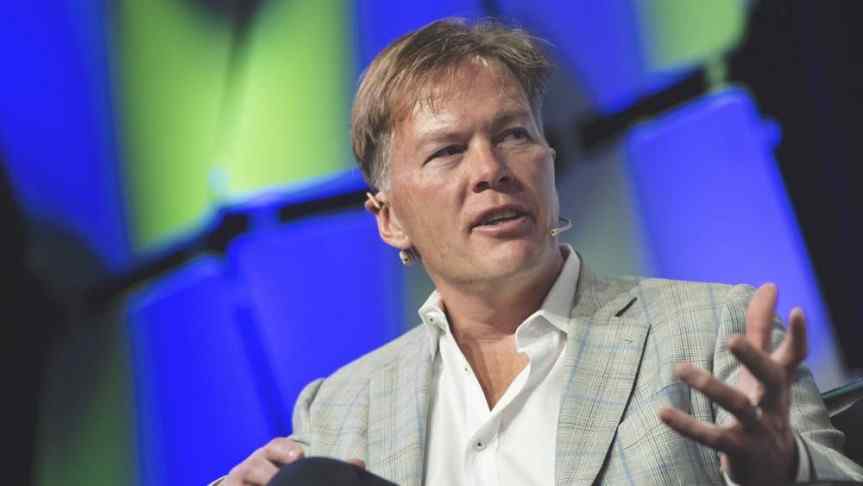 Pantera Capital Management CEO Dan Morehead Says Bitcoin Is a "Screaming Buy"
Apr 28, 2018, 12:42AM
Pantera's CEO voiced strong support for Bitcoin during an interview, hoping to influence investors as Pantera lost 50% of its assets in March.
"Bitcoin is a screaming buy right now," said Dan Morehead, CEO at Pantera Capital Management LP. During his interview on Bloomberg television on Thursday, the spokesman for the $1 billion cryptocurrency hedge fund shared his belief that Bitcoin will regain its recent losses. Morehead has always been a strong proponent of Bitcoin. His statement may be read as an attempt to positively influence investor sentiment around the coin.
Pantera has been trading Bitcoin for the last seven years. During this period, this is the fourth time the firm has triggered a "buy" signal to its investors. Since it reached $20,000 last December, the leading cryptocurrency has been struggling below the $10,000 barrier. In his optimism, Morehead goes as far as to say that the cryptocurrency market could grow to $40 trillion in the next decade.
Pantera analyzes the fundamentals of cryptos by using machine learning and algorithms. It extracts useful information such as transactional and sentiment data, miner fees and hype.
"Obviously, we're very bullish on the space. We think we're way below, maybe an order of magnitude — or two — below the real fundamental fair value of blockchain," Morehead said.
Pantera's Blockchain-Focused Investments
According to its website, Pantera Capital is an investment firm focused exclusively on ventures, tokens, and projects related to Blockchain tech, digital currency, and crypto assets. Surprisingly, Bitcoin represents only ten percent of the firm's total assets. According to Morehead, Pantera's largest position is the ICON Blockchain. With the advent of CME, Bitcoin futures, and Goldman Sachs's clearance, he foresees that cryptocurrencies will attract more institutional investors in the months to come. "Anything that's a $400 billion asset will not be ignored for long," he said.
As the former CFO and head of Macro Trading at Tiger Management, Morehead has a solid background in traditional financial markets. He is absolutely aware of the impact a single statement from someone in his position could have on the cryptos' price. After seeing Pantera lose almost 50% of its assets last March, it could be possible that his statements are part of an agenda to help Pantera recoup some of those losses via Bitcoin.
Disclaimer: information contained herein is provided without considering your personal circumstances, therefore should not be construed as financial advice, investment recommendation or an offer of, or solicitation for, any transactions in cryptocurrencies.