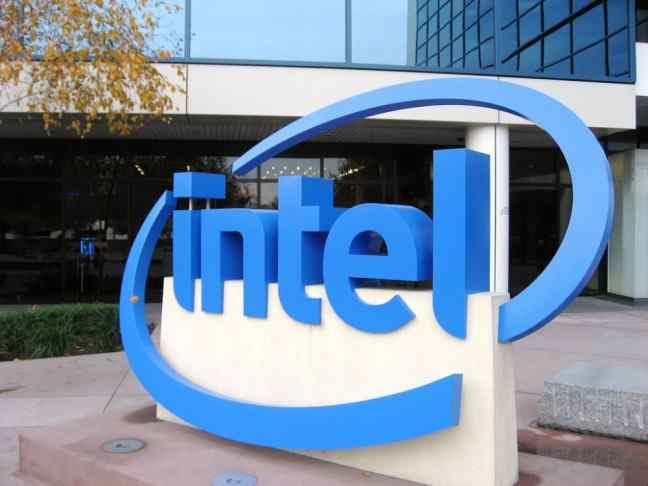 Intel Innovates with Bitcoin Mining Accelerator Patent
Mar 31, 2018, 9:01PM
Intel has filed a patent for a Bitcoin mining accelerator. The "green" innovation aims to mitigate costs and boost computational power.
The US technology giant Intel aims to "interrupt" the Bitcoin mining business, with their new hardware accelerator. With a patent application, filed on the US Patent and Trademark Office on March 29, Intel plans to optimize the energy-demanding mining process. Bitcoin's mining difficulty has increased exponentially and large, power-hungry computational grids are required to mine new blocks with success. Intel's solution could be the answer the environmental impact of Bitcoin minning.
Originally submitted in September 2016, Intel's "Bitcoin Mining Hardware Accelerator With Optimized Message Digest and Message Scheduler Datapath" will cut down the costs involved in the mining process. The accelerator promises to improve computational capabilities by 15%, while reducing 35% of the total energy consumption at the same time.
According to the filing,
"Because the software and hardware utilized in Bitcoin mining uses brute force to repeatedly and endlessly perform SHA-256 functions, the process of Bitcoin mining can be very power-intensive and utilize large amounts of hardware space. The embodiments described herein optimize Bitcoin mining operations by reducing the space utilized and power consumed by Bitcoin mining hardware."
Intel has been involved before, indirectly, in Blockchain-related projects. The American tech leader has designed chips for 21 Inc. mining center. They have cooperated with China's Tencent to deliver an Internet-of-Things solution and have partnered with Ledger, the well-known cryptocurrency-storage provider.
In countries with exorbitant electricity prices, the operational costs required could surpass the value of the "extracted" Bitcoins. Energy consumption is one of the key parameters to consider before beginning Bitcoin mining and miners are constantly trying to find alternative ways to mitigate costs effectively. Some use "green" technology methods or even migrate to mining-friendly locations, like Kazuno city in Japan.
With Intel's innovation the accelerator will not be limited only to ASICs, it will offer processor and FPGA implementation capabilities. Although it may not be their main priority, Intel could make the mining process an attractive activity from home PCs again.
Disclaimer: information contained herein is provided without considering your personal circumstances, therefore should not be construed as financial advice, investment recommendation or an offer of, or solicitation for, any transactions in cryptocurrencies.