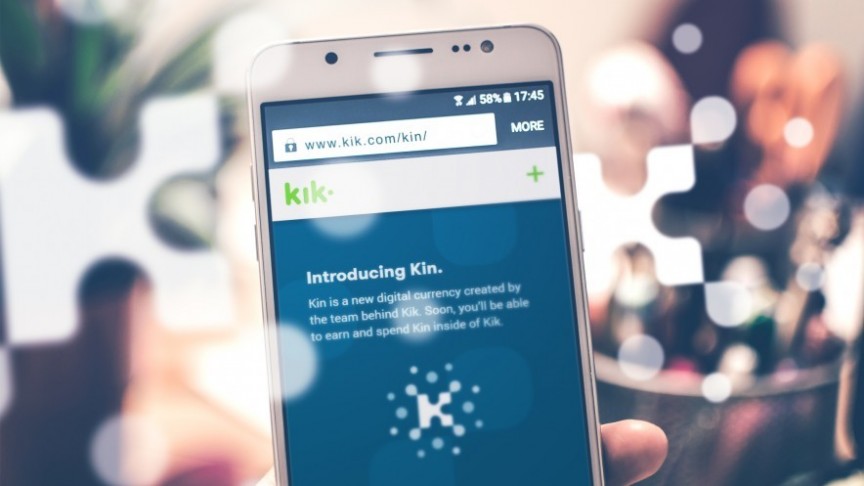 Kik Takes Big Blockchain Step by Launching Kinit App that Lets Users Earn Kin Tokens
Jul 19, 2018, 4:15PM
The company behind popular messaging app Kik has launched the beta version of a new app called Kinit, which lets users earn Kin tokens.
Kik, the popular messaging app launched by Canadian company Kik Interactive, has taken an important step forward in offering a working product associated with its cryptocurrency token, Kin, which went live last month. On July 17, the company announced that they have released a beta version of their Kinit app.
The Kinit app rewards users with Kik's token, Kin, by having them answer quizzes, take part in surveys, view interactive videos, and other such light-hearted activities. These activities are refreshed each day, allowing users to accumulate Kin tokens which can then be spent on entertainment and travel services.
The Kik development team has devised a strategy in the form of an incremental introduction of features, each of which will allow users to earn cryptocurrency tokens. The app already allows users to spend the Kin token on Amazon gift cards, AMC Theaters, and Google Play. The release of the Kinit app, along with the steady increase in available cryptocurrency features, will serve as an impetus for growth for the Kin token.
The foray into blockchain that Kik announced last year surprised many experts, as they not only raised $100 million in their ICO, but went on to steadily develop a blockchain platform that has gained much positive media attention. Unlike most other tokens, which begin on the Ethereum blockchain, Kik utilizes Stellar, which is known for its fast transaction times.
The Kinit app is a lightweight app that will serve as a teaser to Kik's upcoming full-featured blockchain platform. It is the first stage in Kik's broader vision to make cryptocurrency accessible and functional for the masses.
Messaging Apps are Turning to Blockchain
The Kik team is not alone among messaging apps turning to blockchain. Line, which is particularly popular in India and Japan, also launched Bitbox, a cryptocurrency exchange that features crypto trading pairs. Line's 200 million or so users and the fact that it is popular in two lucrative economies make it a serious Kik competitor. However, Kik's release of the beta Kinit app could lead to significant growth.
Disclaimer: information contained herein is provided without considering your personal circumstances, therefore should not be construed as financial advice, investment recommendation or an offer of, or solicitation for, any transactions in cryptocurrencies.