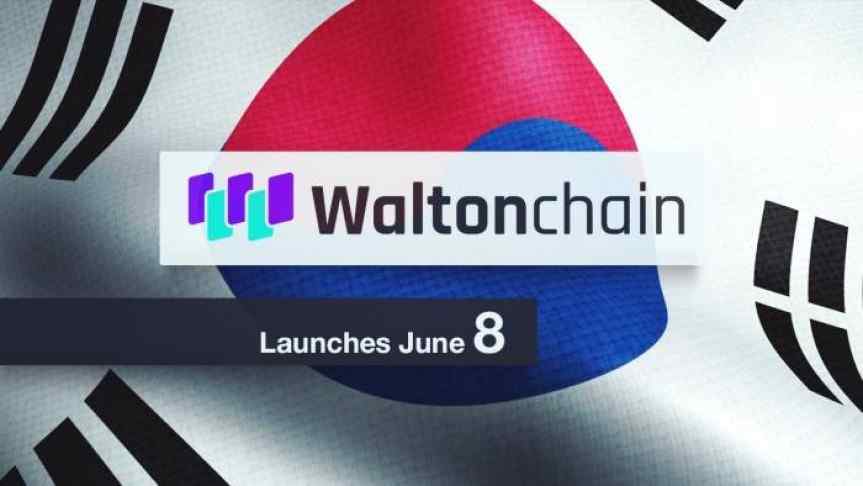 Korean Government Licensed Walton Blockchain Institute Launches June 8
Jun 8, 2018, 9:12AM
Waltonchain will launch the Walton Blockchain Institute on June 8, under licensing from the Ministry of Science and ICT of South Korea.
Waltonchain has announced that it will start to operate a non-profit foundation called the Walton Blockchain Institute on June 8, under licensing from the Ministry of Science and ICT of South Korea. The organization aims to provide an ideal environment for systems development and applications related to blockchain technology and the Internet of Things (IoT) with collaboration from the Cyprian University of Nicosia, University of Pennsylvania, and MIT, among other respected institutions. The project will have access to over $50 million in funding, and if things go as planned, the institute will start two 6-month education and training courses at the end of August.
Waltonchain is a China-based company focused on integrating Blockchain technologies with the IoT through the use of RFID tags. These tags will allow the tracking of physical goods on and off the chain and even the tracing of products back to their source. Other important functions provided by the Waltonchain are decentralized asset transactions between the parent and child chains; a decentralized grading system that rates trading behaviors of account nodes; a decentralized alias system that will allow the realization of anonymous transactions and cross-currency transactions. The Walton ecosystem is comprised of several elements, such as the parent blockchain called the Waltonchain, and The Waltoncoin Token (WTC).
The Waltonchain is a core ledger focused on improving supply chain and retail stock management, and obtaining immense amounts of operation data from the RFID tags. The Waltonchain will act as a parent chain, capable of hosting a theoretically infinite number of child chains available for users and businesses so they can implement their specifically tailored solutions. This parent chain supplies many important features to child chains that include WTC transactions, child chain management tools and smart contract functionality.
WaltonCoin is the Token used for child chain deployment payments and circulation on the Walton ecosystem. The maximum supply of WTC is of 100 Million that were issued during the Genesis Block, with no more WTC Tokens to be issued in the future. According to the Walton Whitepaper, other primary functions of WaltonCoins are: to pay Dividend interests, as an exchangeable asset on the Distributed asset and Decentralized Exchanges, as well to allow users the access to the platform´s voting system. The Walton project is built on top of the Ethereum Blockchain and was co-founded by Du Xianghe and Xu Fangcheng.


Disclaimer: information contained herein is provided without considering your personal circumstances, therefore should not be construed as financial advice, investment recommendation or an offer of, or solicitation for, any transactions in cryptocurrencies.