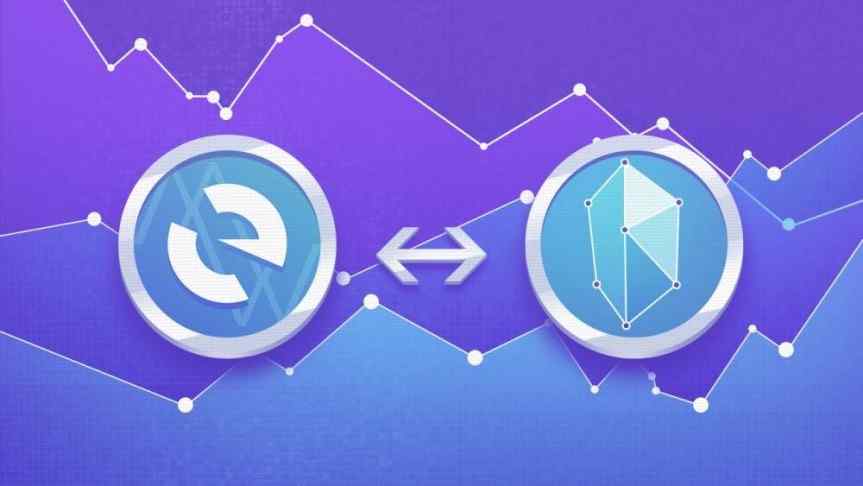 Kyber Network and MEW Partner to Offer Instant ERC20 Token Swap Services
Apr 25, 2018, 4:39AM

by
Chris Madill
Decentralized exchange service Kyber Network has partnered with My Ether Wallet (MEW), allowing MEW users to instantly swap ETH and ERC20 tokens.
In exciting news for ETH investors worldwide, the Kyber Network has announced a partnership with My Ether Wallet (MEW). The new Kyber integration will allow MEW's millions of users to instantly swap ETH tokens with ERC20 tokens using Kyber's on-chain, decentralized exchange service.
In an official blog post championing the partnership as one of Kyber's "biggest partnerships to date", the Kyber team outlines how the "New MEW" will allow non-technical users to trade ERC20 compatible tokens:
"Integrating Kyber Network's protocol with MEW's interface will ensure greater token accessibility and portfolio management capabilities; millions of users will now be able to convert tokens instantly and with ease from within their MEW wallets.

"Even non-technical newcomers will find it a breeze to navigate the new interface and obtain the tokens of their choice."
What Are MEW and Kyber Network?
MEW is an open-source interface that allows clients to interact directly with the Ethereum Blockchain by generating private and public keys. The MEW website receives ~14 million visits each month, and the service is widely considered as the de-facto Ethereum wallet service by many seasoned crypto-traders.
The Kyber Network is a decentralized Ethereum-based exchange that offers a secure, trustless and highly fluid option for ETH traders.
Unlike the popular centralized exchanges used by the majority of crypto-traders today, Kyber and MEW do not store personal data. This level of transparency and security gives the new MEW/Kyber partnership a large advantage within the "in-wallet" exchange market, allowing users a level of anonymity unavailable with other similar wallet/exchange integrations.
Kyber will be opening up their new services to all users as of April 30, 2018. Over the next week, the Kyber team will be upgrading the UI/UX of their platform in preparation for the expected influx of new users the partnership will bring to the Kyber Network service.
Disclaimer: information contained herein is provided without considering your personal circumstances, therefore should not be construed as financial advice, investment recommendation or an offer of, or solicitation for, any transactions in cryptocurrencies.